Reply
Topic Options
Mark Topic as New

Mark Topic as Read

Float this Topic to the Top

Bookmark

Subscribe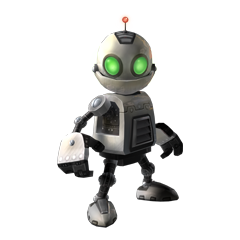 By: WolfOnYourAss
Uncharted Territory
1799 posts
Find more conversations like this:
Origin is The Worst (Account-wise)!
[ Edited ]
1 replies 206 views Edited Apr 1, 2013
I logged into My Origin Account recently after changing it's Password,and The Origin & EA Websites both take Me to these Pages (http://battlelog.battlefield.com/bf3/registration/eaid/ & https://www.origin.com/us/upgrade ); now, while I've tried to use My PS3/EA/Origin ID to complete the process that is presented (it didn't allow Me to continue on,using WolfOnYourAss ;My Screen Name/ID,on either Website)....


So, I tried multiple different attempts,using multiple different & random Screen Names/IDs, and http://battlelog.battlefield.com/bf3/registration/eaid/ said that each different Screen Names/ID that I typed in was already being used by Someone else
; [b]which I later found out was & is False, by using those same different/random Screen Names/IDs here instead & also ( https://www.origin.com/us/upgrade ), afterwards...[/b]

[b]Each different Screen Name/ID that I typed into EAs Website Version of Origin Passed[/b] (The Website confirmed that none of The Names/IDs were being used by Anyone Else; e.x Wolf24Eyes7Heart ); [u][b]however, even then, [/b][/u]despite The Screen Names being available and after pressing The Next Button, The Website (EAs Origin Page) didn't continue on to The next Webpage , or Update My Origin Account either.



[u][b]All The Above leads Me to believe that either, My Origin Account is Hacked, or it's being Blocked by some other unknown source.[/b][/u]

Which also may be The Main reason why My Weapons keep disappearing most of The Times when I try to play BattleField 3 , using My Playstation 3 ; idk, honestly though....
++++++++++++++++++++++++++++++++++

[quote=EA_OriginSupport]Hi WolfOnYourAss,

About your account issue, please contact the EA Customer Experience.
There are two ways.
1. Direct to http://help.origin.com (click "Contact US").
2. At Origin client:
First please confirm your Origin language is "English US".
(Click "Origin" --> Application settings --> General tab --> Origin Client Language-->English US.)
Then click "Help"(top left corner) --> "Origin Help" (menu option) --> Live Chat (top right corner of the Origin Help page).

Regards,
[/quote]
________________________________________

Thank You, for the Reply; however, I look & Read The Above reply, and then also I


After buying three Playstation 3s, three copies of Battlefield 3, having the same Spawning with no Weapon & Other Concerns that make Battlefieeld 3 un-playable ; which is probably due to My & Other Peoples Origin Accounts being either Hacked/Bugged or even manipulated by a insider.... Plus after reading multiple Threads made by Other People concerning the same statements that I've also made, and seeing no valuable Thread which states any sort of Reply or Fix to said Threads & Issue
, after Years of the same happenings going on....
[b]
I shutter at the thought of contacting EA_OriginSupport ; due to what has been stated before;by Other People too,and also lastly in the above, many Times over; without any other solution other then, waiting for either The People at Origin,EA or Dice to indiscreetly solve what looks to be Server Issues;without a Public statement..
[/b]
+++++++++++++++++++++++++++++++++++++++++++++++++

The Best Part (Using The PSN-ID sign-in Option,on The Origin Website
!

I recently tried to Log-into EA/Origin using The Log-in with Your PSN-ID Option, and after filling in the Fields with My PSN Sign-in ID & Password, [b] I was redirected to this Webpage https://www.origin.com/us/account (which stated this: Error: 503 Service is Temporarily Unavailable.) [/b] ; and also at the bottom of that Webpage it has this Link ( Origin International has moved to www.originintl.com. ) ; but why... I Live in the US, so why is it redirecting Me to it's International Website, now


Could the above also be linked to the concerns stated in this Thread too
: http://forum.ea.com/eaforum/posts/list/9411238.page

And also,the above maybe The Reason why when I join A Battlefield 3 server at first I can see a Ping-Bar [b] (until it disappears,now) [/b] and Server Region [b] (which now always says Unavailable) [/b]


Btw; i also still can't log into The http://battlelog.battlefield.com Website using Origin,either; well it takes Me here http://battlelog.battlefield.com/bf3/registration/eaid/ ; [b] and, no-matter what I enter into The Choose your Origin ID Box, a Pop-Up shows up saying "Origin Id already taken, please choose another !" [/b]
+++++++++++++++++++++++++++++
All of that said; Origin shouldn't have anything to do with if a Person can or can not connect to any Online VideoGames Playable Network Feature (Multiplayer); however, as it seems now, if Your Origin Account is hacked, or if Origin is just in general is on the Firtz (Having Website Issues), then any PSN Vidogame that has Online Feature linked to Origin is at risk, too....
!
Re: Origin is The Worst (Account-wise)!
Apr 3, 2013
Your weapons/unlocks disappearing isn't an issue. They're still there. It's just EA's sad state of affairs with their servers.
We're forced to wait it out---or do things like deleting game data and reinstallin any/all updates, ect. Sucks, yes.
And I agree---Origin, EA customer support, online help are a complete mockery. NEVER use their online help. -_-
S E I J I N S H I . A L L D A Y . E V E R Y D A Y