Reply
Topic Options
Mark Topic as New

Mark Topic as Read

Float this Topic to the Top

Bookmark

Subscribe
Highlighted
So I traded this game in...
136 replies 62 views Edited Dec 19, 2009
Was it awesome? Addictive? Intense? Yes, totally. Bloody, gory, fast intense combat, but I traded it in. Why? For whatever reason, I simply couldn't ENJOY this game. Despite the fact that I was better at this game than any of my other online games I play (my k/d ratio was WAYYY better than my Killzone 2 & Bad Company k/d, and a better win/loss ratio as well), I wasn't having any fun playing it. So what's the deal? So many different game-modes, weapons, perks, attachments, all kinds of stuff to play with, what is the root of me not enjoying this game?! 2 things - Randomness, and Speed.
RANDOMNESS: I don't camp. Nor do I run & Gun. By nature, I like to be in constant motion, observing the battle, making adjustments to however it develops, & work my way through it. I aim to understand where fronts are being established, and find ways to punch holes in those said 'fronts'. Unfortunately, Modern Warfare 2 doesn't take kindly to a player like me. In games like Bad Company or Killzone 2, there were always established fronts, both teams jockey for position & control of the map, and they come at you from the same direction every single time, no matter what. Each team has a so called 'starting-point'. In Modern Warfare 2, there are no starting points, no neutral areas waiting to be claimed, no bases, nothing of any consistency. As I wade through the battle, I realize the futility of my style of play. I could kill someone, and instead of sending them back to their base, or their squad, they could LITERALLY spawn 5 feet behind me and get revenge. Instead of teams fighting to secure control of the map, they'll just spawn anywhere, from nowhere, for no reason, from doing nothing, and that's just the way it is. Too random, de-established, no fronts, no consistency.
And lastly...
SPEED. The only way to survive in Modern Warfare 2 is to play at the right speed. Once you realize how easy it is to dispatch an enemy, you also realize how easy it is for you to be killed by just a few shots as well. As soon as I made this connection from Day 1, the only way I could play MW2 was being on absolute pins & needles. There was no relaxation, despite it being a video-game, I needed to be completely locked in, tuned into the action. I wasn't going to tone down my efforts to excel at this game so I could rest easier while playing it. As I gripped my controller tightly, eyes open wide, ready to blast anything that moves, I felt like some soldier or Charlie squatting in the bushes of 'Nam, senses fully heightened and aware. Every single time I died in this game was met with the same reaction of complete anguish & frustration; the bullets would come without warning, and seemingly without reason (as I said before, you can kill someone, and 5 seconds later, they might spawn right behind you, or on top of you, or in front of you, doesn't matter). And every single time I butchered one of my enemies, it was NOT met with relief or satisfaction, instead, I dismissed any positive thoughts immediately, ready for my next kill, no time to celebrate, no time to care. Any reaction whatsoever was the dull realization that all I am doing by shooting up this poor schmuck is that I am merely prolonging my inevitable, frustrating fate I would soon have, whether it be 3 seconds from now, or 2 minutes... a warningless, reasonless cascade of punishing bullets, sending me into fits.
So I'm back to Killzone 2 & Bad Company. Mmmmmm, established fronts! Back to the land where I have time enough to confront my killer, and perhaps with the right amount of skill & aiming, I could be his killer instead. Where 2 shots doesn't kill someone with any gun, but anywhere from 5-10 shots, giving every wounded soldier a chance to turn the fight in his favor. Where being killed is met with a "Hmmm... ok" or a "Neat, I have to get me one of those" as opposed to an empty feeling of defeat that you knew you would suffer.
Anyways, enjoy your Modern Warfare 2.
Message Edited by renaissanceman87 on
12-17-2009
11:24 PM
Message Edited by renaissanceman87 on
12-19-2009
11:11 AM
Re: So I traded this game in...
Dec 18, 2009
You make a very good point. After reading what you wrote, it sort of hit me that mw2 is not all that great. I guess im only still playing it because all of the people on my friend list plays it. And if anyone bashes on this man for his opinion, then you are stupid. nuff said. He makes a legit opinion, so dont bash.
Re: So I traded this game in...
Dec 18, 2009
I **bleep**ed about this last night while I was playing!! I got killed, and spawned 4 times directly in front of the guy that killed me! **bleep**! Instead of the game spawning you in a 'safe spot' it will spawn you right in the middle of enemy territory...come on IW...**bleep** were you guys smoking when you made the game?! did you guys get too **bleep**y or what?
Re: So I traded this game in...
Dec 18, 2009
wow, really nice post. im beginning to realize its not everything i thought it was at first but im still enjoying it. Im hoping that BC 2 will be as good as it looks, i want more teamwork than mw2 has to offer
Re: So I traded this game in...
Dec 18, 2009
i can see where your coming from but isnt a game supposed to put you on edge? isnt that what makes games great (not saying that mw2 is great but...)...kinda like really good movies put you on the edge of your seat. But then again i can agree with you because you shouldnt have to freak out everytime you die (like me) not becasue you died but how you died ..... but all in all good post --kudos--
STANK08
I Only Post Everything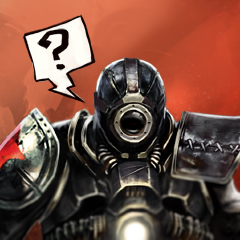 Registered: 10/04/2008
Offline
1206 posts
Re: So I traded this game in...
Dec 18, 2009
---

STANK08 wrote:
To me it sounds like you like spawn campish, base rapage, empty 2 clips in a guy, kinda gameplay. (BF series, KZ2)

---
I hate those games. I like COD 4, SOCOM, UC2 type of games. This game is like trying to juggle, where other shooters I like is like bowling. Don't get me wrong, I like MW2 but it's a noobfest and everyone is basically equalled out.