Reply
Topic Options
Mark Topic as New

Mark Topic as Read

Float this Topic to the Top

Bookmark

Subscribe
FREE: 10 Heavy Mauler Suits
2 replies 146 views Edited Aug 12, 2013
http://links.mail.dust514.com/servlet/MailView?ms=NDIyNjU4NjQS1&r=NDU4NjQzMjA1NTgS1&j=MTk3ODg2OTkyS0...
Racking up points for those level five skills just got a whole lot easier, but this skill point boost won't last forever. Get in-game and take advantage of Double Skill Point Week going on now in DUST 514®.
Go Bigger with Boosters - Augmentations stack with the event bonus, so pick up a 7-Day Active Booster to ratchet up your active skill point gain even higher!
BATTLE KITS ARE HERE! Dropsuit and vehicle combo
Suit up and roll out with the DUST 514 Battle Kit, an Amarr dropsuit and light armored vehicle set that is fully-equipped, ready-to-use, and an asset to any mercenary and their team. The battle kit contains:
// 15x 'Harbinger' Medium Frame A-I Dropsuit // 5x LC-225 Saga-II Militias Light Assault Vehicles // 7-Day Active Booster (optional)
No skill training required. Get it for the gear alone or buy the battle kit with a boost for all that SP you'll be racking up with your new suit and ride. Available now in the DUST 514 Marketplace.
UPRISING 1.3 IS LIVE Fine-tuning, fixes, and feedback
Your feedback has been invaluable and has contributed to many of the improvements and performance changes in Uprising 1.3, the latest patch to hit the DUST 514 servers. Higher framerates, gear balancing, and more responsive controls are just some of the highlights. For more information on what's new, visit the Announcements and Events board on the DUST 514 forums or dive into the details in the latest Update 1.3 devblogs.
// Dev Blog: Performance Improvements // Dev Blog: Fine Tuning Aiming Controls // Dev Blog: Weapon Rebalancing // Dev Blog: Dropsuit Changes // Forum: Announcements and Events

Experience the convenience of Featured Fits firsthand with 10 copies of the fully-equipped Mauler Heavy suit in this month's limited-time giveaway to thank our loyal readers. Spread the word to corp mates and friends – there's something new every month in the DUST 514 Newsletter!
The clone soldiers of New Eden have risen from their origins as utilitarian servants to a mercenary invasion unlike anything the universe has ever seen before. Discover the story behind their presence and the power that they wield in the DUST 514 Fiction section of the official website.
Chedwidden
Hekseville Citizen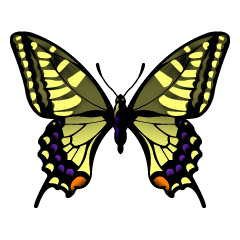 Registered: 03/09/2012
Offline
275 posts
Re: FREE: 10 Heavy Mauler Suits
Aug 13, 2013
....I've seen that SAGA II limited edition LAV.
...Up close.
....I HACKED one two nights ago! Belonged to the enemy and I stole it.
Some overly-ambitious red dots got out of it to go hack a null point (BOTH of them, instead of one staying on the gun while the other can have protection during the hack). I still run around in my birthday suit, so I knew I'd only get myself killed if I tried to stop them. So I sneaked over and hacked their ride instead (...they got assaulted by someone else before they could capture the null).
It's got some cool colors, so I drove it way back to freindly ground and deliberately held onto it til end of match.
I was hoping it would show up as "Salvaged Item" in my collection.... but nope.
Thanks for the notification, Pilgrim!!

Sad goodbyes and a Universe of good wishes to the 49, especially to CCP Eterne...
Because no story or character (not even an Eve character) can have a life without writers and publishers.

I'll miss your contributuions, Eterne.
PlayStation MVP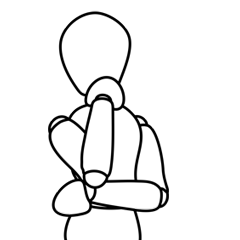 Registered: 12/21/2007
Online
46830 posts
Re: FREE: 10 Heavy Mauler Suits
Aug 13, 2013
I may have spent $0.99 and tried out 5 of those LAVs myself