Reply
Topic Options
Mark Topic as New

Mark Topic as Read

Float this Topic to the Top

Bookmark

Subscribe
1 replies 108 views Edited Jul 18, 2013
Hello folks, and thank you for reading. My name is TRA-KoolAidMan and I am the founder and Commander of The Respawn Army. I am here today to inform the DUST 514 Community about a Division Viability Study that The Respawn Army is currently under taking for DUST 514.
The Viability Study is how The Respawn Army decideds if a game is worth us supporting or not. The objective is to set up all Command and Control functions and see if we can get people to join. A Division has 90 days to accomplish the Division Viability Check List at which time it is reviewed and either activiated officially or de-activitated as a viable DIvision within The Respawn Army.
Normally, DVS's are launched interally or by a group who wants to merge with The Respawn Army, but this is being launched from the outside. Which is a pretty big responsiblity (I personnally don't know a whole lot about DUST 514). We are seeking highly motivated personnel to help us get this Division off the ground, which means basically the establishement of an entire Division from the ground up. We are also interested in possibly taking on Teams or a clan that may be having some issues or needs more structure or whatever.
If you are are interested, please visit our website at Respawn-Army.com and you can contact me via the site.
Thank you.
Highlighted
Chedwidden
Hekseville Citizen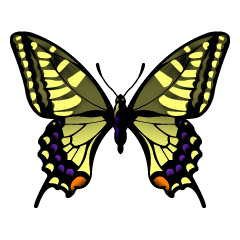 Registered: 03/09/2012
Offline
275 posts
Jul 18, 2013
It all sounds cool! I am constantly surprised by the growing and DIVERSE agencies that are making themselves known to us Dust players. It's practically a business enterprise all its own.
As you may know, TRA-KoolAid, Dust 514 is an offshoot of EVE Online, a game that heavily involves the subjects of "loyalty" and "deception" amongst players, so your introduction MAY be met with suspicion and skepticism at first. You may need to explain a little more about yourself here in the post before you get any shown interest.
(I'm still not sure what role your agency would play in the warfare-for-hire environment, but I will visit your site and browse.)
Thanks.

Sad goodbyes and a Universe of good wishes to the 49, especially to CCP Eterne...
Because no story or character (not even an Eve character) can have a life without writers and publishers.

I'll miss your contributuions, Eterne.