Reply
Topic Options
Mark Topic as New

Mark Topic as Read

Float this Topic to the Top

Bookmark

Subscribe
Highlighted
Trying to like the game...
[ Edited ]
135 replies 737 views Edited Feb 8, 2013
...but I'm having a hard time. I feel like most of the time when I shut it off, I do so in frustration and leaving less having enjoyed my time with it. It's kind of part the game itself and part the teams I'm thrown on.
Initially, I thought the menus and such were daunting, specifically the Marketplace/Fitting/Skills stuff. As of now, I feel comfortable enough knowing what I'm doing but I run into the wall of having no direction in all honesty. I have no clue what role I want to play and I've kind of been diversifying the character slots to get a feel for the different classes/paths I can take, mainly just having used the Enforcer and the one for Support (forget it's name, not Arbiter). I've been thinking of making the 3rd character for an Anti-Armor approach as I really have little to no interest in being a Sniper.
- Assault I'm kind of fine with but I think I need to experiment more with the different weapon types. I'm usually OK with ARs in games but I'm just not getting the proper feel for the ones in Dust. It's a combination of the sights (I wish I could add a different sight or some kind of scope to it) and just the overall feel/lack of me being able to stay on target enough to land enough shots. I've got my sensitivity turned to 0 (I always find myself lowering it in Shooters) and am still struggling. I've had limited use with the Shotguns but I feel like I'm running into way too many mid-to-long range battles to be effective and when I am in a close range battle, it's surrounded by 2-3 enemies who shred me.
- I've somewhat liked the role of support, with the addition of switching out the SMG for an AR (I'm worse with the SMG and as with the Shotgun, the encounters I have aren't ideal for it's range although I do like the sight on it) but my one problem is, if I'm missing something, having to bring up the wheel to select my Repair or Revival tools. I guess it's kind of an annoyance for me as I'd rather just cycle them in the regular rotation of pressing R2 x amount of times and having it ready to go.
- I want to do the Anti-Armor thing but I feel like more often than not, this isn't a full-time job and I meet my demise cause I'm ill equipped to handle my own in an infantry battle if I am thrusted into one (this is from using the default, Starter setup with the above 2). So if someone can convince me otherwise, please do so.
I'll probably create the Anti-Armor character today and see how that works out but I've yet to really put my foot down on a role I want to do/feel very comfortable with and building upon. I've got a general idea of what to do at first with my SP but have no long term outlook in where I want to go or where I should be going after a few steps forward.
Aside from that, I'm finding the spawn system to be garbage. Playing Ambush and spawning surrounded by 3-4 enemies is not pleasant and it happens a bit too often. You take a few steps and you're gunned down before you can even get your bearings. To add to the frustrations, I feel like I'm being thrown on incompetent teams all the freaking time (seeing the Defeat screen more than I'd like to). There are times where I'll see an objective being taken in Skirmish and I'll head over there and get gunned down by a group of people and I'll attempt it 2+ more times only to realize that I'm the only one making an attempt to protect what's ours. Then we have the clone reserves to worry about where I've been in matches where we'll be winning in bringing down the enemy MCC but we're low on reserves and need to just hold on for a bit but I'm seeing people run out into the open to try and assault the one objective the enemy has and I'm sitting there watching our reserves dwindle down when we're about to win by MCC destruction but we end up losing instead by depletion.
So my problems so far seem to be with the 'feel' of combat at times, the lack of direction in what I want to do, and possibly needing to join a Corp, with some common sense so I don't fall victim to a slaughter in nearly every match.
/rant =\

PlayStation MVP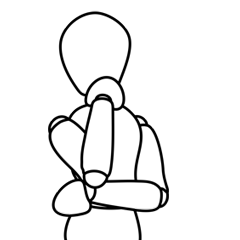 Registered: 12/21/2007
Offline
51195 posts
Re: Trying to like the game...
Feb 8, 2013
Slash first thing you have to do is pick a class and stick with it. Then spec for that class.
I can only speak to the assault class as that is what I have used. If you go with that you will want to get the armor plating, armor repairer, shields, and shield extender. This will make you last much longer in the fight just like those AR guys that are dropping you in what feels like one hit kills.
I would unlock the sharpshooter skill first for whatever weapon you are using. Adding the range, while the percentage seems small, makes a giant difference.
You could always group up with me some time and I'd try and give you what advice I have to give while looking at the menus with you. I also can't resist saying that you could always try joining our corp as many of my officers are excellent at explaining how to spec for whatever role you choose.
Re: Trying to like the game...
Feb 8, 2013
I'll probably do a new Assault and go with your advice cause I do think I need to buff my health/shields. Too many 1 on 1 firefights where I get the guy down to the last bit of health but he drops me. I usually lean towards the Shotgun in FPS so I'm thinking of putting in more time with that and getting more used to it but if it doesn't feel right after a couple of matches (would have to look at what Skills would improve it), I'll fall back to the AR and just stick with that on my actual character when I create them.
I'll probably put in for a Corp. this weekend or sometime next week after I decide on a class (most likely yours). That in itself should solve the latter half of my problems.

Re: Trying to like the game...
Feb 8, 2013
Tried the Sentinel/Anti-Armor class. Don't really like it all too much. Too slow and I found myself not finding too much armor to take out or in the case I did, I was gunned down before doing anything.
So it looks like I'm going to main Assault. I'm thinking once I start it, I'll put 2 Upgrades into Light Weapon Sharpshooter and Armor Plating if I have enough off the bat. Or would Shields be preferable over Armor Plating first?

Re: Trying to like the game...
Feb 10, 2013
I put in for your group Pilgrim. Just waiting is all but I feel like I'll be done with this within the week, if that. I heard there was an update coming in maybe April and a the full release in Summer (could have heard wrong) and I'm thinking I may just wait till then.
Think I know part of my problem with this game: the sensitivity. Even at '0' on both X & Y axis, it's still too 'jerky/quick' for me. In other FPS, I'm able to slow it down enough where I'm comfortable with it (able to line up shots and stay on target) and where I'm able to do good. Can't do that here. It's just too quick and I can't stay on target, making me lose gun battles.
I'm getting killed way too often when spawning too (goes with the OP about the spawn system being garbage). I've spawned at times where it'll stay a black screen for a few seconds and my controller will start rumbling, only to find out I died before even being able to move or my screen/HUD came up. There needs to be a few seconds of spawn invincibility or something cause it's pretty much off putting to be looking at the map, waiting to spawn back-to-back-to-back at times cause I'm getting gunned down seconds after spawning the first time and I'll be damned if I spawn back near one of the default bases/spawns and run that distance again.
I'm generally amazed though when I'm at a objective with 4-5 other people and an enemy runs in, unopposed, guns me down, and is able to start hacking the objective as if no one else notices.
Eh...

Re: Trying to like the game...
Feb 11, 2013
Stash (just kidding
)
I had the exact same issues you did when starting out in this. This past weekend after several attempts of trying to get acquanted with the game it finally started to click a little.
I tried out a couple different things and then just made a new character and went with assualt. I think Im gonna stick with it too. The lack of decent tutuorials or direction was daunting at first but I got the hang of it (like they told me I would). Im still having issues learning what I can and can't carry in my fittings. I may have wasted some ISK and AUR figuring that out.
The bright side is though once I got some stuff that worked out for me I totally owned a couple of Ambush matches this weekend! The foot soldier approach isn't all that bad for me. But I'm staying away from the vehicles.... I hate the vehicles.
Re: Trying to like the game...
Feb 12, 2013
My experience really improved when I made a fitting just to place drop uplinks (spawn points). Placing a point where you want it makes the game much better. Militia uplinks work just fine. And try the mass driver (grenade launcher).
PlayStation MVP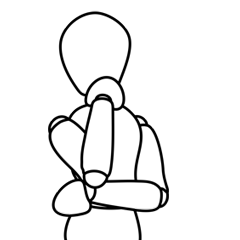 Registered: 12/21/2007
Offline
51195 posts
Re: Trying to like the game...
[ Edited ]
Feb 12, 2013
---

SlashZaku wrote:

---
yeah jumping in with a group of players who know how to play helps.
Did we accept your application, i'll jump on tonight to see...oh and what is your dust514 name?
I would have responded long ago but my electricity was out for 3 days. And yes you should try and unlock the skills you mentioned. Also if you go into the market and find the basic shield repairer/extender for sale and the basic armor plating/armor repairer for sale you can find out what skills you specifically need to unlock it by trying to spend isk on the items.
Re: Trying to like the game...
Feb 12, 2013
Yeah, got accepted. Dust name is the same: SlashZaku.
Been reading up on the official Dust forums and apparently the spawns are being dealt with in the next patch and foliage is coming too. Should be nice. I see other posts over there talking about the sensitivity and such too and that CCP is still tweaking the mechanics so I guess I can see how that goes.

PlayStation MVP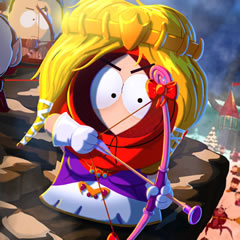 Registered: 05/09/2006
Online
6012 posts
Re: Trying to like the game...
Feb 14, 2013