Reply
Topic Options
Mark Topic as New

Mark Topic as Read

Float this Topic to the Top

Bookmark

Subscribe
Highlighted
Re: Trying to like the game...
Really getting tired of spawns. Last night, spawned at least 6 times on top of/in front of/surrounded by 2-4 red dots and got gunned down while I tried to put up a futile fight. Waste of fittings. It's like the spawn system has been deteriorating since they patched it
And what the bloody hell is up with dropship pilots? Played a match where a teammate called in roughly 5 of the things but the never lasted longer than a minute. I was on the thing twice as a gunner and went down with the ship wondering what the hell was going on. One of those times, I bailed 5ft before hitting the ground (pilot wasn't so lucky) but was gunned down about 4 steps afterwards. I noticed there only being 1-2 people in it at a time and it seemed like someone was just calling it in to waste ISK. At one point, it was unattended out in the open and I was trying to defend it from the enemy. Eventually, I stopped bothering with the thing altogether and saw it nose dive later in the match. Got a good laugh out of that. The enemy team called one in in another match and I swear the thing just plummeted out of the sky towards us (can you shoot the pilot out?).
But yeah, spawn system needs work...again. And what is the likeliness of being able to make a pretty reasonable Assault/Tank character? I want to try my hand at Tanks but want to make sure it's worth it (obviously going to be a work in progress before I'm good or have a decent fitting). I need to do something with my 7-8 million ISK :/
Re: Trying to like the game...
7-8 million isk will get you started on tanks. But decent tanks I hear run up over 1million isk for just one... so you lose it there goes 1 million isk. If you run into our guy in game called Thor Thunder Fist he's the man to talk to.
Re: Trying to like the game...
I decided to kind of broaden my character since it seems cheap enough (12k SP to get started) and invested in Mass Driver Lv. 1 & Swarm Launcher Lv. 2. Mass Driver is a horrible weapon
I think I've only gotten like 3 kills with it out of 100 or so shots. I know it's more of a crowd control weapon (hence the assists) but man. And when did the Swarm Launcher become crap or am I entirely setup wrong? I made an AV fitting with the Assault SL (could this be the problem?) and Proximity Mines. Played on the Mars Mine level where 2-3 enemy LAVs were running around and they were just shrugging off SL rounds and driving over the mines with little effect. One LAV I put at least 2 rounds in and saw him drive over 2 of my mines. Still going
What's up with that?
Online
Re: Trying to like the game...
Spawns are better now but if your playing against smart players they are FAR worse. The game spawns you in near your teammates, so if you get spawn trapped it just snowballs which is bad.
I can't lie though the initial spawns are better but they also annoy me because 1 side will get the map advantage every time.
As for dropships they are really only good for getting to places on the map that you can't normally get to, at least in my opinion.
Mass drivers are a great if you know how to use them. That means: they do little damage to shields but do increased damage to armor, so a combo of flux grenades and mass driver is pretty beast.
As for the SL I use the basic one and take out LAVs in one hit all the time. The only time this isn't true is when you are going up against a lav that is speced out well.
You just have to watch when you fire the rockets are dumb they fly straight towards the lav and hit walls/ground pretty often, so you may get a hit marker but you might have only hit him with 1 of the rockets you fired in the volley.
For the prox mins I think if a lav is going full speed it gets over the mine before it detonates.
AV is unfortunately very situational in its pickiness.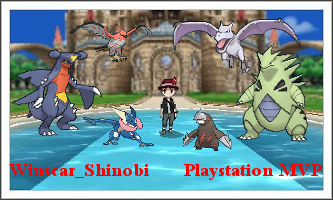 Re: Trying to like the game...
In the case of the LAV, I was firing dead on at this guy when he was trying to run me down. The other time, where I was laying into one, the rockets weren't hitting obstacles and he slow turned over the Proximity Mines so the fact that he was still up is dumbfounding. Can LAVs be speced to that degree to resist that much damage? That sounds like a dang tank
Online
Re: Trying to like the game...
I've tried to like the game also but I just can't, it's a cool concept but it just doesn't deliver. First of all the game is ugly! It looks like a PS1 game, no correction, Crash Bandicoot looks better than it. MAG supports 256 players an looks 10 times better!
2nd - the weapons just plain suck it takes forever to kill a person!
3rd - The maps are just too big for the player count and they are so generic!
4th the menu system is horrendous! It looks like the menu systems on MMO PC games.
5th - enough with the saying its in beta! Games don't really change that much from beta to actual release so it not an excuse.
The truth is DUST 514 needs a serious makeover.
My gaming history - NES, PS1, PS2, GBA SP, NDS, PS3, Xbox 360, Xbox One
Re: Trying to like the game...
---

SlashZaku wrote:
Took maybe a week (?) off and played earlier today. I think that time off did some wonders. Played 2-3 ambush matches and did pretty decent (12/4 and similar). Think it might be because I actually upgraded my AR to something other than the Militia/Breach Been using the GEK. Gonna steadily tweak my loadout though. Need to put Proximity/Remote mines on one for when I play Skirmish but right now, the one I have just has the GEK and a Ammo/Repair Nanohive.

Need to decide what the next skill is I'm going to work on. Was thinking of adding another level to Weaponry (says 2% to handheld weapons I think) but with the recent matches, I seem to be able to hold my own in the weapon department right now and should work on Shield & Armor.

---
Dude I tried to invite you to a squad a few times but I think you were in game.
I actually frago'd (highlighted for extra XP as squad leader) you while you were in the same game as me but on another squad!
I also made room on my FL, send me a message to remind me if you can and I'll add you!
.
Did I mention you were like 10 and 1 that game and near the top for war points?
Re: Trying to like the game...
---

Winscar_Shinobi wrote:
Actually pilgrim, people think when it says plus 5% to gun spread and kick it actually lowers the accuracy.

It has been tested by several people to he the case but ccp won't say anything on the subject

---
I thought it said "plus 5% reduction in spread/kick" ????
Wait what are you saying, are you telling me unlocking that skill makes my gun worse?
Online
Re: Trying to like the game...