Reply
Topic Options
Mark Topic as New

Mark Topic as Read

Float this Topic to the Top

Bookmark

Subscribe
Warrior Nation is Recruiting!
1 replies 126 views Edited Aug 8, 2013
Warrior Nation is looking for new members that would like to help us build a strong presence in DUST 514. We are just getting started so now is a good chance for you to help us shape our future. We are looking for new and veteran players that want to run with coordinated teams that use good communication to get the job done.
This game was made for teamwork but teamwork does not happen magically. We believe that it takes strong leaders to make teams fun and to make teams work. We run ops every week where our designated squad leaders focus on a specific theme and try to improve in that area.
We currently have several EVE Online Capsuleers to help us in Factional Warfare and continue to expand in the Universe of New Eden. Several of our Dust 514 players are also EVE Online players. As Dust 514 will expand over the upcoming months and years so too shall we.
If you are burnt out on running solo or are looking for some solid teamwork you can try us out on one of our scheduled nights. To get started just join our public channel (WNxMercLobby) and ask for a squad invite or visit us at our website here, where all information on Operation Nights and our clan can be found:
http://www.warriornation.net
- Warrior Nation Main Website
http://warriornation.net/Forum/forumdisplay.php?f=2645
- Warrior Nation Dust 514 Section
See you all in New Eden!
WNxOob - WNxOob@gmail.com
WNxZeus - nick47274@gmail.com
Highlighted
Chedwidden
Hekseville Citizen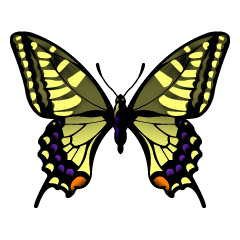 Registered: 03/09/2012
Offline
275 posts
Re: Warrior Nation is Recruiting!
Aug 9, 2013
Nice presentation, Crawfish.
Since much of EVE Online is about building trust and risking alliances, we don't always realize just HOW VITAL the right words and statements are when you put your corporation out there. Wow, it's almost like owning a real company...it has to sell itself in the way that will invite the right consideration.
Your post here was really professional, and it's got at least this Dust merc impressed already.
Thanks, and good luck to your corp.

Sad goodbyes and a Universe of good wishes to the 49, especially to CCP Eterne...
Because no story or character (not even an Eve character) can have a life without writers and publishers.

I'll miss your contributuions, Eterne.