Reply
Topic Options
Mark Topic as New

Mark Topic as Read

Float this Topic to the Top

Bookmark

Subscribe
Highlighted
10 replies 2117 views Edited May 12, 2011
Couple years ago you could find a machine in almost every arcade, people knew what DDR was now.. Theres no DDR machines anywhere close to me. Apparently if im willing to drive 40+ mines i can find a few in either direction but it just costs too much now a days to drive that length for a few rounds... I live in Michigan if anyone was wondering..
DDRfreak.com is slowler then... a turtle.. its not working right..Maybe someone can link me a site that they use that has up to date stuff including machine locations.. ill even play ITG
Did DDR just fall off the planet? I know a ps3 version came out not too long ago but i dont have the connector piece to connect it since i have my metal matt hooked up to a ps2..
The songs have.. changed.. i know, the world is changing and people want kesha and pop music but thats not what DDR was..
If you got songs on heavy the tapping your feet made when dancing went it the rythem. Even like MAX 300, tsugaru or other songs like cow girl. Something tells me if you play on heavy on Animal by Kesha your not going to have that same thing..
So, have you guys been keeping up with DDR all these years or am i the only person who remembers DDR MAX and DDR MAX 2?
SabinKenobi
I Only Post Everything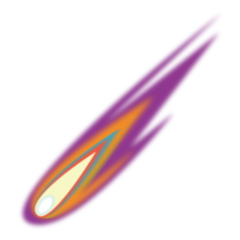 Registered: 09/02/2008
Offline
1087 posts
Jun 14, 2011
Yeah, I hear ya dude. But things change and games change, that's just the way of things. Sad to say, but DDR may be making it's grand exit if sales show that people are not satisfied with their music choices, though I have no idea how their sales are going so maybe not. Regardless, DDRMax was the best!
Aug 3, 2011
I don't think the U.S. market is a good place for DDR anymore. The two major games: Guitar Hero and Rock band, that use to dominate the landscape, sort of made the public jaded about music games in general. The concept use to be a novel idea but now it's all "meh" and "been there, done that." DDR arcade machines are rare because most arcades and entertainment venues find it too costly to keep them. Home gaming consoles killed the videogame arcade. I saw many DDR machines go with the closure of venues.
Sep 16, 2012
Guitar Hero series stopped becoming popular after RedOctane's closure. Rock Band is still continuing, but making the game in such a way it would be played a lot like Amplitude. The music game genre used to be big (with Guitar Hero) until popularity of Call of Duty broke in.
I still have DDR machines in my hometown, but all places (but one) has EXTREME, which we all had for ten years (seriously?). The other mixes did not last long enough. So if I want to play songs from other mixes (that were absent on EXTREME), I would have to go to Merced or Milpitas because of the DDR and In The Groove machines I like.
Like SNK said, get up'n move!
thelegendaryD
Uncharted Territory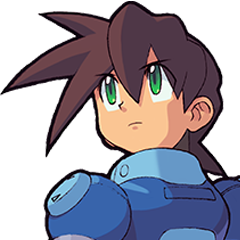 Registered: 11/23/2010
Offline
1136 posts
Dec 31, 2012
It's dissapointing indeed, The music on the Ps3 version is quite different, there's still a few good songs though, being the JP based ones, it's quite difficult to even find Dance Dance Revolution Ps3 accessories for there games now a days. Comveniently my movie theatre arcade has a DDR machine, so I just go there to play, even though I seem to be the only one who uses it.
Jan 10, 2013
sometimes being the only person is nice since u know u dont play stomp stomp revolution... maybe u do but atleast u get ur own pad basically. the arcade versions of DDR are/were always better then home versions.. i hated that..

technology and such has changed so i see DDR being boring and not "in" in this generation. to me u get WAY mroe of a work out on DDR than u ever will on dance central.
When they started putting britney spears and backstreet boys on DDR i lost a lot of interest though apparently so did alot of other ppl..
kinda sad to see really.

i love rockband but its not DDR to me in not compareable other then its a music type video game.
But playing online sucks since theyve made the voice to other people come across the tv even though ur speaking through a mic. kind of hard... impossible to hear other people.
Trying to be fair and say what song do u wanna play.. n they basically have to message u if they ever heard u. what a pain...
Re: Did DDR Vanish?
[ Edited ]
Jan 15, 2013
just be glad we got ddr on other console and this one because JP last ddr game was ddr music fit for jp wii console.

last ddr in NA is DDR II for wii and jp home console didn't even get ddr for ps2 and ps3.... last ddr for jp ps2 is ddr x.
well they do have arcade still in jp region... the last one will be out this year for jp region only which will be the last and to get more songs owner of the arcade has to buy the songs through online store to get more songs for the machine rather than keep buying new arcade every time. too bad X3 and the new one will not be out in NA.
Jun 6, 2013
DDR is how should I say.....it's almost done like no more new series the latest i think is DDRX3 VS 2nd Mix which is only the arcade version and thats only available in Japan. The latest US has is DDRX2 which not that many places have it. Im lucky to have one near me and i occasionally drive there to play maybe a good 2 hrs. There is a new generation of dancing that hit Japan not too long ago and its like pretty popular. Think it was called Dance Evolution look it up on youtube. Or you can always download stepmania and get the songs you loved like Tsugaru, B4U, Maxx300 even new ones that are catchy like Candy (ddrx2 version) 不沈艦CANDY (fuchikan Candy) and my favorite Cosmic Hurricane.