Reply
Topic Options
Mark Topic as New

Mark Topic as Read

Float this Topic to the Top

Bookmark

Subscribe
False Advertising with Deus Ex Augmented Edition.
2 replies 529 views Edited Sep 7, 2011
So I buy the Augmented Edition soley for the soundtrack. What do I find.
The Bonus content comes on a BluRay, and that BluRay has to be put in a PC with a BluRay drive to download the soundtrack MP3s.
My PC doesn''t have a BluRay drive. They aren't exactly standard equipment on PCs yet, and still quite pricey.
I looked at the packaging. No where on the packaging does it say anything about needing a BluRay equipped PC to access the Bonus content. In fact, it says right on the back of the package that the bonus content disc is a DVD, not a BluRay.
I don't even know why it is on a Bluray, as none of the bonus content is HD anyway.
The store won't take it back because it has already been opened.
So, I call Square-Enix. What a joke that was. First they tried to blame it on Sony for forcing them to put everything on BluRay. Then I pointed out the lack of information on the packaging telling me I needed additional hardware. They just re-iterated that I needed a PC with a BluRay drive.
Then I pointed out that they falsely claimed on the package that the Bonus disc was a DVD, not a Bluray. They then hung up. When I called back, they immediately hung up again.
What the hell kind of Customer Service is this? They are caught red handed false advertising on their package, and they just hang up? Would it have been so much to ask that they simply shipped me the Bonus Disc that comes with the 360 Augmented Edition? I doubt it is on BluRay. I am livid! I find myself hoping there is another Tsunami centered solely on the Head Quarters of Square_Enix.
So now I am forced to search through Torrent sites, just to illegally obtain the Soundtrack that I already paid for.
Don't buy the Augmented Edition. It is a giant rip off from a company that cares nothing about fairness, or even following the law.
.
PlayStation MVP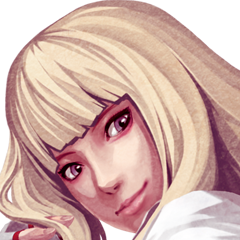 Registered: 04/26/2007
Online
11120 posts
Re: False Advertising with Deus Ex Augmented Edition.
Sep 7, 2011
Can't the Blu-ray disk be utilized through the PlayStation 3 itself? The PlayStation 3 has an Internet connection, it plays Blu-rays... wouldn't that be all the requirement you'd need?
Regardless, it stinks that you're unable to download the soundtrack. In the past game companies have tried this thing with the God of War series as one example. You had to signup for Sony's BMG music service just to download the files, which can be a problem if you're already setup with a competing music service.
Still, on the bright side you're only $10 down the drain from the standard edition, in which case on technical terms the artbook, graphic novel, and special features are still available to you (hopefully). If you're thinking about it mathematically you've only lost maybe a few dollars at most from the transaction, if you want look at the remaining content adding up to about $5, maybe $6...
Re: False Advertising with Deus Ex Augmented Edition.
Sep 7, 2011
Except I didn't care about any of that other crap. I bought this edition for the Sound track, and if I knew it was on a Bluray Disc that needed a PC with a BluRay drive, I never would have bought it.
The fact that Square_Enix refuses to accept responsibility for their obvious screw up is even more frustrating.
They have broken Consumer Protection Law by mislabeling the package.
.