Reply
Topic Options
Mark Topic as New

Mark Topic as Read

Float this Topic to the Top

Bookmark

Subscribe
Highlighted
8 replies 886 views Edited Oct 19, 2011
I was so anxious waiting for this dlc to come out but as soon as i seen that the dlc is 15 bucks my dreams of playing the dlc were crushed. i mean its not that i dont have the 15 bucks its that i dont think its worth 15 more like 10. if im gonna pay 15 bucks for something to play i might as well pay an extra 5 bucks and get payday i know it might not be of the same quality as deus ex but i bet it would be a lot longer.
Oct 21, 2011
I agree, but i had enough money left on my PSN card to buy it.
I was shocked at the price, but i just said, screw it, because i Platinumed the game, and it doesn't look right to see 84% or whatever it was until i got two bronzes so far from the DLC
Ironfistveteran
Monster Hunter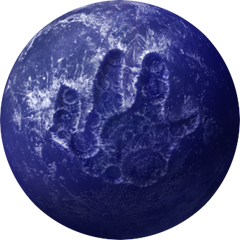 Registered: 12/17/2008
Offline
30 posts
Jul 4, 2012
I thought it was pretty enjoyable single player DLC for the money it cost. It added to the story pretty nicely as well. IMO this and Bioshock 2's DLC single player are among the best I've played. I never understood why people complain so much about DLC single player being short, **bleep** do you expect? It's DLC.
Oct 15, 2012
test
Here's symbols to copy & paste into your friends list comment. ℡ № ª
⇒⇔ ¹ ² ³ ® ™ ‰ © ½ ¼ ¾ ←↑→↓ψ † ‡ ※♪♭♯★ ☆▲▼△▽◆ ◇ ○ ◎ ● ■ □ 回 〓 √∞♂♀ 웃 유
Ω ①②③④⑤⑥⑦⑧⑨⑩⑪⑫⑬⑭⑮⑯⑰⑱⑲⑳ ㎎ ㎏ ㎜ ㎝ ㎞ ㎡ ㏄ ≒ Æ æ η α β ε α₩£ ≡ » « ¶ † εïз ∵
∴ #'〈 〉《 》「」『 』【 】〔 〕ミ 彡 ッ シ!#@ $ %
&()*+,-./0123456789:;<=>?ABCDEFGHIJKLMNOPQRSTUVWXYZabcdefghijklmnopqrstuvwxyz[\
]^_`{|}~¢£ㄻ ㄼ ㄽ ㄾ ㄿ ㅁ ㅂ ㅄ ㅅ ㅆ ㅇ ㅈ ㅊ ㅋ ㅌ ㅍ ㅎㄱ 을 ㄺ卍∃⊥ ∀ Ξ Σ Π 文 ≒≠ ≡≦
≧ⅠⅡⅢ Ⅳ Ⅴ Ⅵ Ⅶ Ⅷ Ⅸ Ⅹ ⅰ ⅱ ⅲ ⅳ ⅴ ⅵ ⅶ ⅷ ⅸ ⅹ¬ ̄ ±∂∩∀∇∠∧∨∩∪∫∬⊂⊃⊥⊿⌒─│┌┐└┘├┤┬┴┼─
━│┃┌┏ ┐┓└┗ ┘┛├┝┠┣ ┤┥┨┫┬ ┯ ┰ ┳ ┴ ┷ ┸ ┻ ┼ ┿ ╂ ╋
xCougarx94
I Only Post Everything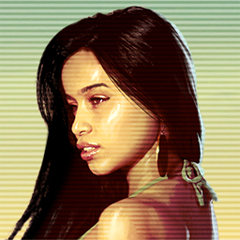 Registered: 04/15/2012
Offline
1031 posts
xCougarx94
I Only Post Everything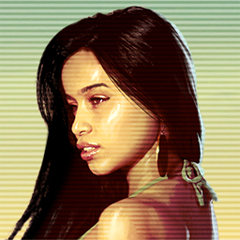 Registered: 04/15/2012
Offline
1031 posts