Reply
Topic Options
Mark Topic as New

Mark Topic as Read

Float this Topic to the Top

Bookmark

Subscribe
Highlighted
Can't recharge stuff on Skyrim
12 replies 6779 views Edited Nov 22, 2011
It refuses to let me recharge my enchanted items on Skyrim. I know how everything works (played the hell out of Oblivion and have had Skyrim since it released). I have plenty of soul gems (filled and unfilled) ranging from petty to grand, and a few black soul gems. I also have Azura's Start filled to greater. I have a legendary daedric bow, sword, and dagger (all enchanted) and can't recharge any of them. I've tried all throughout the game with many different types of weapons. My enchantment skill is 100 and is perked all the way up. I've tried recharging them when they're nearly full, halfway empty, fully empty, and everywhere in between, but it won't let me. I've also tried favorting and unfavoriting the weapons, equipping and unequipping them, and dropping them and picking them back up.
It's my understanding that when you go into your inventory and scroll to a weapon that's not full, it gives the option of pressing R2 to charge, and if you do so, it pops up your list of soul gems and you pick one. I have the little charge option displayed, but when I press R2 nothing happens. Holding R2 also does nothing. I even tried resetting my controls back to default because I thought I may have screwed up something when I customized them, but still nada. My brother who plays on the XBOX doesn't have this problem and neither do my friends who also play on PS3.
If anyone needs additional information just ask. Any help or explanation is greatly appreciated.
Re: Can't recharge stuff on Skyrim
Nov 22, 2011
Really? I googled it first and checked everywhere and couldn't find anybody else who had this problem. Any chance you could post a link to somewhere listing this as a glitch just for my own personal confirmation?
Re: Can't recharge stuff on Skyrim
Nov 22, 2011
PlayStation MVP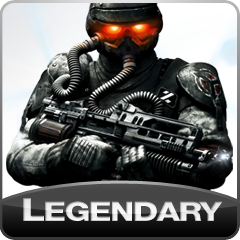 Registered: 12/22/2008
Offline
3515 posts
Re: Can't recharge stuff on Skyrim
Jul 23, 2012
You might try uninstalling the game data and patch data it worked for the water freezing glitch. It might work here but I haven't heard of this issue if all else fails try looking for a fix on the skyrim web site.
Re: Can't recharge stuff on Skyrim
Apr 14, 2013
I have this same problem but for PC! It happened right after the night shade questline glitched and i fixed it. I need help. anyone with the same problem?
Re: Can't recharge stuff on Skyrim
Apr 15, 2013
I don't know why it doesn't work, but for the PC you can use the console to recharge your weapons. Open the command console and type "leftitemcharge #" for an item in your left hand and "rightitemcharge #" for your right hand. After the "#" add the number of charges your want.

Sorry it's not a fix, more of a workaround, but it's the best I can do.