Reply
Topic Options
Mark Topic as New

Mark Topic as Read

Float this Topic to the Top

Bookmark

Subscribe
Highlighted
***Eternal Sonata Information Thread***
7 replies 2331 views Edited Dec 18, 2009
***ETERNAL SONATA***
General Information:
Eternal Sonata Cover
Published By: Namco Bandai

Developed By: Tre-Crescendo

Genre: Role Playing Game

Number of Players: Single Player

Media: DVD DL, Blu Ray Disc
Price: $59.99
Release Date: October 21, 2008
Platform: Multi Platforms>>> PS3 and X-Box360
Websites

Story
The fictional world contains two major kingdoms that are currently on the brink of war, Forte and Baroque. Polka, a young girl that resides in Tenuto, a village within Forte territory, has a terminal illness. A side effect of any terminal illness is the ability to do magic; this leads normal people to stay away from magic users for fear of catching the illness. Polka is constantly told by her Mother that she must one day throw herself into the sea and that she will understand why when the time comes. In the mean time, Polka tries to make a living selling floral powder as a healing agent but can't compete with the price of the tax free 'Mineral Powder', an addictive miracle cure supplied by Forte Castle. She later meets with Frederic Chopin who offers to help escort her to Count Waltz, the ruler of Forte, so that she may plead with him to increase the price of Mineral Powder.
The pair later encounters two young orphan boys, Allegretto and Beat, who are also planning to ask Count Waltz to lower taxes so that they can feed other orphans in their town. As they travel, Allegretto and Polka draw close to one another, and they feel a strange connection. Polka also learns that strange creatures called "agogos" react completely differently around her than anyone else by radiating a strange glow.
The group is arrested once they reach Forte but they're able to escape with the help of an underground resistance group who want to overthrow Count Waltz. The resistance informs the party that they are working for Prince Crescendo, the acting ruler of Baroque, and they set off together to inform him of the current developments. Once at Baroque Castle the party learns that Mineral Powder has devastating and deadly side effects and that Count Waltz is using its addictive nature to raise a powerful army with the sole intention of attacking Baroque. Polka, still troubled by her Mother's words, decides to throw her most prized possession, a uniquely shaped rock given to her by 'someone special', into the sea instead of herself. Allegretto then surprises Polka by giving her an identically shaped rock to replace it.
After learning that Forte has placed a spy among his most trusted peers, Prince Crescendo decides that the only way to prevent bloodshed is to surrender himself to Count Waltz in return for Count Waltz sparing Baroque and its people. The party manages to stop Crescendo before he reaches Forte territory, but they soon discover that Count Waltz is already beginning his attack on Baroque. The party manages to defeat Waltz in battle and prevent the invasion of Baroque but are unable to stop his advisor Legato from using a stronger, experimental version of the Mineral Powder on himself. The new Mineral Powder causes him to transform into a creature so powerful it smashes into another dimension.
The party follows Legato into this new dimension and finds it occupied by the souls of all those who perished due to using Mineral Powder. Eventually tracking down Legato, they manage to defeat him and gain access to the very core of the world. Here, Frederic Chopin announces that he is still convinced that this entire world is just his dream, his final journey before death, and that he must face his own soul before he can travel into the afterlife. He then faces the party in one final battle and is defeated.
Realising that this is the end of her journey, Polka thanks the party for escorting her and then throws herself off the cliff into the sea. Allegretto is mortified and begins blaming Chopin for Polka's death. We then see a younger, reborn Polka falling slowly from the sky into the arms of her mother, who is obviously expecting this event. The scene, mirroring the opening, portrays a younger Polka with her mother while Chopin narrates, finally realising the true nature of this world. Young Polka then tells her mother that she hears someone calling her and her mother informs her that she is hearing the call of her 'special someone'. Young Polka wishes farewell to her mother as she is whisked back into the air by glowing agogos.
Rejoining the rest of the party, still mortified by previous events, we see Polka rise back over the cliff surrounded by glowing agogos. Polka knows that she has been reunited with her true love and embraces an ecstatic Allegretto. Finally, in the real world, Chopin's spirit rises out of his body and he plays his piano one last time, in a blooming sea of nocturnal flowers 'Heaven's Mirror', composing a song that was inspired by Polka.
---
Screen Shots
---
Articles
Game of the Month: October 2008 - October 31, 2008, Features
The candidates are aplenty, but which one reigns supreme?
Head-to-Head: Eternal Sonata - October 27, 2008, Features
Is the upgrade worth your time?
Eternal Sonata Review - October 24, 2008, Reviews
Frederic Francois Chopin brings us on a beautiful journey.
Namco Bandai Games Ships Eternal Sonata for PlayStation 3 - October 21, 2008, News
The stunning role-playing game returns with exclusive content.
PSN Update (10.16.08) - October 16, 2008, News
Prepare for Confrontation and other content.
TGS 2008: Eternal Sonata Update - October 7, 2008, Previews
New characters and dungeons shown off in Tokyo.
Game Scoop! Podcast, TGS 2008 #1 - October 7, 2008, Features
Let's get panda.
Eternal Sonata for the PlayStation 3 Gets Gold and Debuts New Demo - October 3, 2008, News
An all new demo of the award-winning role-playing game arrives on the PlayStation Network.
PSN Update (10.02.08) - October 2, 2008, News
Demos flood the PSN for October's first Thursday update.
Eternal Sonata Blog: Chopin's Dream - October 2, 2008, Features
Namco Bandai preps the RPG for a launch on a new system.
Eternal Sonata Preview - September 24, 2008, Previews
Striking the white and black keys.
E3 2008: Eternal Sonata PS3 Dated - July 15, 2008, News
Suck on that, Xbots!
Eternal Sonata Bonus Features Detailed - September 15, 2007, News
New playable characters and a clothing system in the works.
Pre-TGS 2007: Eternal Sonata Officially Official - September 14, 2007, News
PS3 owners get another major RPG
Eternal Sonata Coming to PS3? - September 11, 2007, News
Well, according to Namco Bandai's website it is, plus Katamari PS3 reappears.
---
Videos
TGS 2008: Eternal Sonata Official Trailer 3
Eternal Sonata Gameplay Movie 1
Eternal Sonata Gameplay Movie 2
Eternal Sonata Gameplay Movie 3
---
Credits
Enjoy!
Message Edited by SilverZexion on
11-13-2008
04:02 AM
Message Edited by SilverZexion on
11-14-2008
02:45 PM
Message Edited by ElectricEnix on
06-28-2009
08:43 PM
Message Edited by ElectricEnix on
12-17-2009
05:25 PM
PSN: Cenix13xpe

I Only Post Everything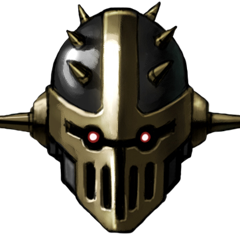 Registered: 12/26/2006
Offline
1046 posts
I Only Post Everything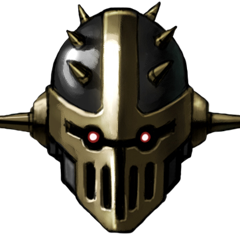 Registered: 12/26/2006
Offline
1046 posts
Re: ***Eternal Sonata Information Thread***
Nov 13, 2008
And for Spoilers sake, I would type out a version of the story that doesn't state the whole story from beginning to end. Just put a general synopsis in there, that way people won't get spoiled before playing the game.
JudgeofWings
Treasure Hunter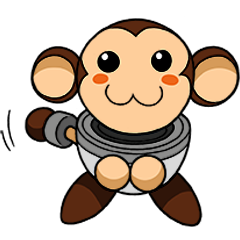 Registered: 01/15/2008
Offline
4923 posts
Re: ***Eternal Sonata Information Thread***
Nov 15, 2008
Nice,good thread.
Just needs a synopsis instead of a story review and add some meat to it by showing some full text reviews instead of just links,other than that i think it's great.
ElectricEnix
Treasure Hunter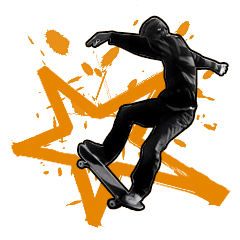 Registered: 12/25/2007
Offline
5470 posts
Re: ***Eternal Sonata Information Thread***
Nov 15, 2008
Thanks you two, I hope all the other Eternal Sonata fans here finds this useful.
PSN: Cenix13xpe

I Only Post Everything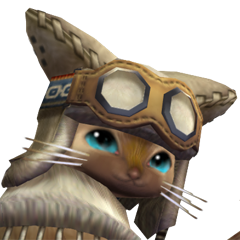 Registered: 12/12/2007
Offline
1160 posts
Re: ***Eternal Sonata Information Thread***
Nov 25, 2008
Very much so thanks a lot. Jasquarefan needs to add it to the role playing guide list lol
Message Edited by Ryuji_the_Decoy on 11-25-2008 12:05 AM
Video Games: Not an Addiction, but a Lifestyle!!!
Re: ***Eternal Sonata Information Thread***
May 10, 2009