Reply
Topic Options
Mark Topic as New

Mark Topic as Read

Float this Topic to the Top

Bookmark

Subscribe
Highlighted
3 replies 618 views Edited Nov 29, 2010
Enough said, It seems that I just bought the PSP version let alone the 500.00 or I spent on cards for the original. I bought this on advice from the area Sony merchandiser, maybe he can buy it back. I have seen him twice in the stores, oh wait till I see him again he is going to get an earful. I wonder if there is any coincidence that we are being pitched magic the gathering... oh I get it ,just turn off EYE of judgment and we will have no choice but to buy it, and card packs ect ect. I get a play station eye that cost me 600.00. I wonder what other games are next? I guess this is the cost associated with free network service.What good was it to buy and collect cards?I wont fall for this again.
Aug 31, 2011
I am sitting at around $1,000.00 in cards alone and I am angry at Playstation for pulling this stunt with the Multiplayer servers. Seeing as this was the one feature all games are oriented around this was a cheap blow to gamers. Even Wizards of the Coast (who incidentally are the creators of Magic the Gathering) Wash there hands of this mess.
I have tried to call customer service for both Sony and Wizards of the coast written E-mails and asked what I have to do to make a difference in turning the servers back on for Playstation or creating software to enable the eye for PC use. I have been kindly pointed toward the forums and my questions never directly answered.
It is also no coincidence that Magic the Gathering has taken on the popularity on the Playstation network. I will leave you with these questions... What direction is the Sony corporation headed? Is their vision to sell games that become a table weights? Only that they can put out the same game again to remake more profits...
PlayStation MVP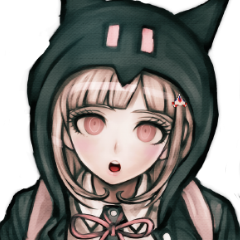 Registered: 02/24/2009
Online
2675 posts
Oct 28, 2011
Yeah, I got the game about a month ago. Not gonna play it knowing the servers are down, plus cards are impossible to find.
"Then why did you even bother?"
Store I got it from was going out of business, and I got it for 20 bucks. New. With camera and all. I think its a good deal considering most places around here frequently mark the move down to 25 bucks.

A very (very) basic LBP level... by me. http://lbp.me/v/pj9eqq
(PS: Blank Friend Requests WILL be deleted!)