Reply
Topic Options
Mark Topic as New

Mark Topic as Read

Float this Topic to the Top

Bookmark

Subscribe
Highlighted
Re: "Boy, that was stupid..." things you've done in FO3/FONV
I've done two stupid things, on the first day of playing the game (Fallout New Vegas).
Killed by a bloatfly. I was trying to shoot it and kept missing. I am not kidding. I even resorted to VATS and still got killed xD
Killed Trudy accidentally - good thing is, I'm not villified by Goodsprings. Got a positive reputation nonetheless.
Oh, now more recently, I decided to somehow get past the fence and check out the Hoover Dam from a different vantage point. Of course, I fell and died. There went a whole entire day of playing - and I was actually getting somewhere!
Nascar24Dude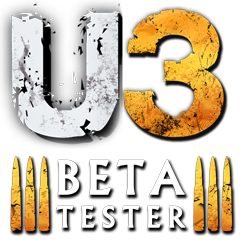 Offline
Re: "Boy, that was stupid..." things you've done in FO3/FONV
---

ALMAs666 wrote:


I'll be honest, I'm not answering your actual question.

But I'd just like to point out that I wish the Dart Gun from Fallout 3, were in New Vegas. Because as you may know, the Dart Gun cripples the enemies legs, making killing deathclaws or getting away from them, a bit easier. Ha. I miss that gun.

---
Yeah, I miss that gun too. When I got to higher levels (with lots of ammunition to spare), I would find a deathclaw and plink one shot into its legs with the dartgun and cripple it. Then, I would pull out the 10mm pistol (or similar gun) and just shoot him at my leisure, seeing how many shots it took!
As for stupid things, I also did the one where I broke into the Megaton armory, expecting to steal some loot (not knowing, of course, that there was a robot inside guarding it). Like the other guy's experience, it turned the whole town hostile.
Re: "Boy, that was stupid..." things you've done in FO3/FONV
Re: "Boy, that was stupid..." things you've done in FO3/FONV
In Fallout 3, I was given a mission to check out a minefield. However, I completely overlooked the mines and walked into the center, making a massive explosion.
Re: "Boy, that was stupid..." things you've done in FO3/FONV
I put about 80 hours into a file, and I was level 30, and started a different file, on hard. I blew up megaton at level 1 or 3, and ran out of megaton and found out that weapons did very little damage, and a pack of vicious dogs and a few mole rats. I ran out of ammo and stimpacks and had to use a baseball bat. Then, I thought, how much worse could it get, and after I reached Tenpenny tower, I decided to go to the Mothership Zeta start area. While i was running, I ran into a pack of Super Mutants, and ran for Paradise Falls, and lost them by then. Next, I ran into a pack of vicious dogs. I got an assault rifle with 20 bullets at Tenpenny tower, but i ran out of ammo. I had to sneak there, but a deathclaw found me. I ran away from it, but had very little health left and ran to Mothership Zeta with vicious dogs chasing me.
Also, on my good file, I tried to swim to Pinkertons lab, but i ran out of air the second i opened the door. I had to fast travel the second i opened it. It took me about 5 tries.
Re: "Boy, that was stupid..." things you've done in FO3/FONV
I normally left dogmeat at megaton since i didnt want him to die (pre puppies perk), but one day i decided to fetch the recon armour up north. we travelled on foot, fighting off everything successfully, but as we neared the town, a deathclaw run by enclave soldier attacked and wammo, there went dogmeats head a flying. of course u know what happens next, load last save.
Re: "Boy, that was stupid..." things you've done in FO3/FONV
I was longing for a sniper rifle at an early level...greed set in and I killed Boone thinking I could take his...he did tell me he never wanted to see my face ever again...so I figured, WTH, then it clicked that I couldnt posess one till a later level, and my last save was hours before, OH WELL!! LOL