Reply
Topic Options
Mark Topic as New

Mark Topic as Read

Float this Topic to the Top

Bookmark

Subscribe
Highlighted
PlayStation Plus FAQ
[ Edited ]
564 replies 199363 views Edited Jun 3, 2014
We get a lot of questions about some of the basics on PlayStation Plus, so figured we'd post this FAQ to answer some of these proactively. Hope it helps!
Q: How do I buy PlayStation Plus?
A: Visit the PlayStation Store on your PlayStation 3 console and visit the PlayStation Plus category. Usually it's the first category on the left. Purchase the membership with funds in your wallet and you're all set! You can also click here to purchase online. Once your purchase is completed, you will immediately receive a voucher code via email redeemable in the PlayStation Store. You can also pick up cards at your preferred video game retail store. You can also go to the Plus page on http://us.playstation.com/psn/playstation-plus/ to purchase online.
Q: Can I purchase a 1 month membership to PlayStation Plus?
A: At this time, we do not offer a monthly Plus membership. You can purchase membership on a 3 month or 1 year basis.
Q: How long do I get to keep the games in the Instant Game Collection?
A: Games in the Instant Game Collection are free to download with a Plus membership. As long as you're a PlayStation Plus member, you'll always have access to any game you've downloaded in the collection, even if you've deleted a game from your hard drive previously.
Q: When does new content rotate into the Instant Game Collection?
A: At this time, we add new games to the collection every month. This could change and we're always looking at the best way for gamers to experience PlayStation Plus.
Q: How do I take advantage of the discounts in PlayStation Plus?
A: We regularly place content in the PlayStation Store with an added discount for Plus members. You can go to the PlayStation Plus section on the PlayStation Store to find all discounted content at the time. Or you can look up the product and find it with your discount automatically in place. Content that you purchase with a discount as a Plus members is yours to keep, regardless of your membership status.
Q: I'm aware of a specific game's beta, but I don't see it available in Plus. What gives?
A: Although Plus is your best bet to get first access for game betas, there may be times when a developer decides to keep a beta more closed and accessible only to an audience that they prefer. However, when and if they decide to open it to a larger audience, you can bet your Plus membership will get you in.
Q: If I leave Plus and come back, will by Online Game Saves still be there as I left them?
A: Yes. If your Plus membership lapses and you had game save data in the ONline Game Save storage for Plus, it will all be there when you come back to Plus. Of course, this data can be transferred locally to your HDD at anytime as well, but you must have your Plus access to do so.
Q: How do Online Game Saves work?
A: Online Game Saves are accessible via the XMB. They are stored in a specially marked folder along with your other PS3 Game Saves. You can move files between the cloud and your PS3 HDD at will. In addition, when you start a game for the first time, you can elect to upload the game's save files automatically with Automatic Updates.
Q: Can I upload things like game files, movie files, and other non-game save items to the Online Storage?
A: At this time, you can only upload game saves.
Q: How do Automatic Updates work?
A: Once you're a Plus member, you can select what time you prefer your PS3 to automatically turn on and download updates. These include Trophy sync, the latest game updates, specified Online Game Save uploads, and more.
Q: Where can I go to make my voice heard on PlayStation Plus?
A: We want to hear from gamers on what they think about Plus. The best places to make comments are on the PlayStation Blog Store Update Posts, or the dedicated PlayStation Plus blog posts. You can also visit the PlayStation Plus area in the PlayStation Community Forums and post your thoughts there. Remember, have concrete feedback, think it through, and be specific!
Q: If a game rotates out of the collection, can I still download it free with my Plus membership?
A: If you did not download the game when it was in the collection, you will not be able to secure your free download. However, if you downloaded when it was in the collection, but it's no longer on your hard drive, you can visit the PlayStation Store and re-download it anytime, as long as you're a member.
Q: How many times can I download / re-download a game in the Instant Game Collection?
A: You can download a game as many times as you like, even if it's been deleted from your PS3 HDD, as long as you're a Plus member.
Q: What happens to the games and Add-Ons I downloaded free through a PS Plus membership, and I decide to not renew my membership?
A: If you do not renew your PS Plus membership, you will not be able to access previous free games downloaded with Plus. If you have purchased Add-Ons for a game you received free in Plus, and it requires said free game to play it, you will not be able to access these Add-Ons if you choose not to renew your membership. However, if you decide to re-activate your membership, you will once again be able to play all games downloaded from the Instant Game Collection along with all purchased DLC for these games. Alternatively, you may also purchase the specific game to access any purchased Add-Ons for the game as well.
Q: So while I can only access games downloaded free as long as I'm a Plus member, what about games and other content I purchase with a Plus discount?
A: Any content you purchase with a Plus discount is yours to keep, regardless of you membership status.
Q: If I purchase more time, or get any voucher codes for additional time on my PS Plus subscription, will it stack ont op of my existing time remaining?
A: Yes. You can purchase, or 'stack', more time to your Plus membership at any time. There ARE voucher codes we use for promotional purposes that do NOT stack, but these are fairly rare and are used only at certain on-location events.
PS VITA PS Plus Specific Questions
Q: I'm already a PS3 Plus member. Do I need to buy a separate membership to get Plus on PS Vita?
A: We're happy to say that it's one Plus membership to access all Plus benefits across these two devices. It's not simply an introductory offer, it's the way it is as far as Plus access on both PS Vita and PS3.
Q: Will there be more PSP, PS mini, PS one Classic games offered for the PS Vita Instant Game Collection?
A: We'll be looking at what the best mix of game content type is going forward. For now, we've decided to focus mostly on PS Vita exclusive game content, with a dash of PSP content. But this can change at any time.
Q: What mode does my PS Vita need to be in for it to auto-update at the time I've designated that to occur?
A: Your PS Vita needs to be in Sleep Mode. It must not be powered off, but can't be in gameplay or in use as well for the auto update to occur.
Q: I'm just downloaded the digital version of a game I had in physical format but I can't seem to access my game save from the game. How do I access my save content?
A: Some games may require the game card inserted into the PS Vita to access the save data. However, as a Plus member, you can upload that game save data to the Online Game Save area. Then re-download it to your PS Vita. From there you should be able to access that save data from the digital version of the game.
Q: Will I be able to upload PS one Classics, PSP Game, and PS mini save game data to the Cloud Storage?
A: This service is only for PS Vita Game Save Data. Other game types that may be playable on PS Vita cannot be uploaded to the Cloud Storage.
Q: Is the 1GB Cloud Storage for PS Vita games shared with the 1GB for my PS3 Games?
A: The 1GB Cloud Storage for PS Vita is exclusive to the PS Vita and not shared with the PS3. So upload away with confidence that it won't affect save space for your PS3 games.
Q: If I have a PS3, but don't have a PS Vita yet, can I download the PS Vita IGC content to my PS3, and then play it later when I get my PS Vita?
A: Yes. As long as you're a Plus member, you'll be able to access downloaded PS Vita content on your PS3 when you get a PS Vita. Make sure you select "Download" from the PlayStation Store, and it will also be available to you to download in the future if you're concerned about HDD space on your PS3.
Q: If a PSone Classic or PS mini is ever released free for Plus members in the future, does this mean it will work for PS3 Plus
members as well?
A: Yes. If the content is playable on both systems, and is free for Plus members, all Plus members will be able to enjoy it on the console of their choice.
Q: With all the new content, will the PS Vita be updated to hold more 'screens' of content? Currently I can only create 'X' number of pages to hold the 'bubbles'.
A: This is something we are aware of, but there is no change to the max number of pages you can create on PS Vita at this time.
Q: How do I activate auto upload of my game saves for each of my games?
A: You'll need to go into the Content Manager and look at the saved data for games on PS Vita. You'lll see an "Information" button (it looks like the letter 'i' in a buble) Click that and you'll see a checkbox to select that game to uplaod its data automatically.
Post more questions below and if they're suitable to add, I'll include them in the above FAQ. Thanks all.
Jacob_Allen_1987
Hekseville Citizen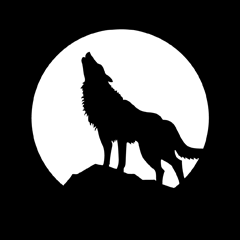 Registered: 10/07/2011
Offline
275 posts
Jacob_Allen_1987
Hekseville Citizen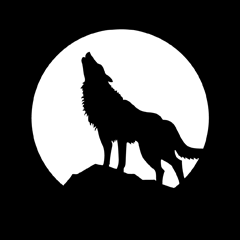 Registered: 10/07/2011
Offline
275 posts