Reply
Topic Options
Mark Topic as New

Mark Topic as Read

Float this Topic to the Top

Bookmark

Subscribe
Highlighted
Monday Night Racing
[ Edited ]
2711 replies 51546 views Edited Mar 30, 2016
Monday Night Racing is a series of scheduled races designed to help introduce the broader forum membership to some PlayStation MVPs, moderators, and maybe a few special guests, who like racing in Gran Turismo or any other appropriate racing simulator (for now, we use the latest version of GT). Think of it as a social gathering, too, so chat headsets are welcomed, to keep communicating efficient.

Monday Night Racing will be an ideal event for someone who has not yet raced on-line before or for any GT fans who needs good drivers to challenge themselves, too. The bar-to-entry will be kept as low as possible, so please join in expecting to have fun while racing cleanly. While this is supposed to be a fun event, we do expect you to act maturely and respectfully to other drivers. We will be experiencing as much different content, including new DLC, features and updates of GT as possible, so these events will also help you to learn about GT, to keep actively racing in it, and to meet new racing friends.
The Monday Night Racing Environment
While tuning is usually available, it isn't necessarily a major part of each night, which is why race details are posted late in the week before race night. If you need tuning help, you can get it. Usually only one car is used, therefore the Engine Power Limiter is meant to be kept at 100%. Simple and fair, because unfettered use of the Power Limiter is too disruptive. Damage is set to Heavy because it is the only tool that GT 6 has, aside from good driver control, to keep contact at a minimum. Heavy damage encourages learning better driver control and to take less risks, too. GT6 penalties are set to Weak because the higher setting causes too many arguments on the track. Over time, these have proven to be the best on-line settings that GT6 has.

The posted time range is for two hours, but some nights it carries on for a while longer, so you have a fairly broad time frame in which to join in on the fun.

Please read all of this post and the next one, for instructions and tips.

To keep the racing organisation simple and to ensure that a broad range of cars are always used, the weekly events will be a series of general performance ranges escalating through the month (see table below). This will help to keep the racing open for players of all abilities, just so long as you keep within your own capabilities, you stay in your best behaviour, you race fairly and keep it fun for everyone.
Please be sure to know GT well enough, so that you don't hold up the racing because, quite frankly, the more you fiddle, the less we race.

Weekly race details will be in the next post and the event calendar. Usually, these will be posted around Fridays, give or take a bit, as needed.
Keeping In Touch:
There are numerous ways of keeping track of updates for this event:
come here and read new posts (and the #2 post for

all

weekly details - it is the most up-to-date and complete source)

because this is a community event, this thread is floated for everyone and it will always be at the top of this forum's topic list

subscribe to this thread - you can check the box when you post a new message or do it manually in Subscriptions

go to thread/Options and subscribe to the RSS feed for this thread (or for the #2 post, but that might send out more edits than you want)

find this thread by clicking the link in my forum signature

use this

link to add Monday Night Racing to your calendar on your cell phone, tablet or other device

you can add your own timed calendar reminders in addition to the two set for one day and for 30 minutes

there will be two calendar links with text for each Monday: a general description; specific weekly race details (when ready)

tiny-url.com/MondayNightRacing (take out the dash...)
Dates: Mondays

Time: 8PM - 10PM Eastern Time (longer is more common, and please be on time for the first start)

Races: usually there will be 3-4 races per hour of ~15-20 minutes each


General Car Performance Ranges

| | |
| --- | --- |
| 1st wk | smaller street cars |
| 2nd wk | smaller tuned, concept or race cars |
| 3rd wk | bigger street cars |
| 4th wk | bigger tuned, concept or race cars |
| 5th wk | something random or specific, including some DLC |
A room number will be announced in the post below after the lobby is created. This way everyone can easily find the weekly group without using up your friend slots. However, only so many can fit into a lobby, so please either be patient getting in or don't hog the room if it is always full because others may be wanting to race, too. Disconnections can be a problem by losing room numbers, though, but we will just have to deal with them the best we can.


Room Number Instructions:
in GT6, go to On-line/Lobby
at the bottom-left, click on "ID"
click the "Specify Room Number" button and enter the long room number given in the race announcement post
This allows you to enter the correct room, if there still is room for more players.


General Racing Rules:
use normal on-line clean racing etiquette and keep contact to a minimum
if you mess up someone's race, give them their spot back ahead of you
keep two inside wheels on the track at all times
no shortcuting, draft dodging, retaliation or other bad behaviour, including foul language or arguing (please discuss concerns with me in private)
when re-entering onto the race course after an accident, give approaching cars the right-of-way
no retalliation: if you have an issue with another driver, save the replay and contact me
Past GT6 events

Drop by the GT forum, too, and meet the fans who play this fun racing simulator often.
Monday Night Racing
[ Edited ]
4 days ago
Monday Night Racing Weekly Details (use club number 1003954 to find the time trials)
Because of the complexity of this event, it will be held privately. Make sure that you are on my friends list, to ensure that you can race, and that you have all cars stock and in your Favorites list, to make sure time is not wasted. It will be a long night of tough fun. Please read this entire post for all event details and, especially if you are unfamiliar with MNR, read or re-read the top post.
There are 21 Corvettes in GT6 of which one is a GT Awards car, two are 15th Anniversary models, and we have already used a few. That leaves 13 from which to choose five models for a special event. We used a C1 earlier in this month and both C2s have also been run. So, let's use one from every remaining non-15th Anniversary Corvette revision: a C3, C4, C5, C6 and, if you are still going strong, a C7. The total cost of these cars is slightly over 2m credits, plus oil changes. These will be untuned cars, to make it efficient switching cars without fiddling with them, in half-hour races.
Please make sure that you have all cars "stock" and ready (put them in Favorites), and that you are ready to roll before 8 PM Eastern.
Chevrolet Corvette Stingray L46 350 (C3) '69
Track: Autumn Ring - Forward
PP: 472 | Tires: Sports Hard
Chevrolet Corvette GRAND SPORT (C4) '96
Track: Apricot Hill - Forward
PP: 474 | Tires: Sports Hard
Chevrolet Corvette C5-R (C5) '00
Track: Bathurst
PP: 614 | Tires: Racing Hard
Chevrolet Corvette C6 LM Race Car
Track: La Sarthe 2009
PP: 659 Tires: Racing Hard
Chevrolet Corvette Stingray (C7) '14 (excluding the 15th Anniversary version)
Track: Voted
PP: 533 | Tires: Sports hard
Time trials are being posted now, so that you can confirm your car settings and set a base time for the tracks. Penalties will be on Strong, for boundry errors on some tracks, so be careful of contact.
I hope you can join in on the fun and fill the lobby.
Please RSVP here, if you plan on attending:
DaletonaDave
oldboy1943
TCMix
MTA88keys
SCHMEDRACER
Stephan1300
MasterGT
The lobby usually opens between 7:30-7:45 (Eastern) and racing will start at 8, so please be early and ready for the first race. If the room is full, try to attend a bit later. There usually is room for more, so if you get a false "full" error, leave the on-line system and retry joining us.
Monday Night Racing
Date

Monday, August 29

Time
8 PM - 10 PM, Eastern (or later, depending on interest)

Please get your car ready before you enter the lobby, so that you don't slow down the starts!
Car
Chevrolet Corvette Stingray L46 350 (C3) '69 | Chevrolet Corvette GRAND SPORT (C4) '96 | Chevrolet Corvette C5-R (C5) '00 | Chevrolet Corvette ZR1 (C6) LM Race Car '09 | Chevrolet Corvette Stingray (C7) '14
Tracks
Layouts
Laps
Autumn Ring # | Apricot Hill # | Mnt. Panorama / Bathurst # | La Sarthe 2009 | Laguna Seca | Voted
Race Conditions
| | |
| --- | --- |
| Tuning? | Not Allowed |
| Performance Points | |
| Horse Power | Oil change |
| Power Limiter | 100% |
| Min. Weight (Kg) | |
| Tires - maximum | Varies |
| Tire Wear & Fuel | Fast |
| Damage | Heavy |
| Penalties | Strong |
| Drafting / Grip | Weak / Real |
| Weather = * | |
| Time Progress = # | Varies |
The complete room number will be added to this post after the lobby is created. Don't enter the dashes.
Room Number: 1472-4711-0167-3384-####
Re: Monday Special Racing
Aug 20, 2012
sounds like a great idea for a community event, Mastr!
hope to attend once in a while. perhaps tonight.
aka Ex_Stream_Tuna -FR's & Racing done here. ExXboxfan = Netflix only

NumbSkuld
I Only Post Everything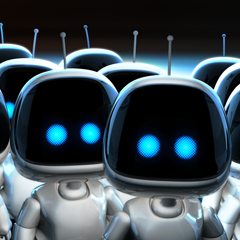 Registered: 08/04/2008
Offline
967 posts
Re: Monday Special Racing
Aug 20, 2012
Re: Monday Special Racing
[ Edited ]
Aug 20, 2012
Re: Monday Special Racing
Aug 20, 2012
I will try to make it, but the time may be a bit early as I get off work at 5:30 PST 8:30 EST and that is when it has already started. Perhaps if you started 10 Eastern then more people like me from the west can make it without having to drive at mach one home
Cheers, Brrnout

PS MVPs: Motivated. Vigilant. Passionate.
Proud to be an MVP and serving our community since June 2010
Re: Monday Special Racing
Aug 20, 2012
This is an experiment to find out when people can race. Maybe, if there is enough support, we can race longer, so check when you get home.
If players can or prefer to race later, then the schedule can be changed, or we can alternate start times.
It all depends an the amount of support this event gets.
Treasure Hunter
Registered: 01/19/2008
Offline
6687 posts
Re: Monday Special Racing
[ Edited ]
Aug 21, 2012
I just saw this event today. Would have attended, but I upgraded my Racing Station to the Black Diamond Edition Racing Station by SWERV_GRIFFIN Enterprises, and am assembling the new Racing Station as I type this post.
Maybe I can attend this Event next week.
Pics of the upgraded rig to follow in the Driving Rig Thread
Re: Monday Special Racing
Aug 21, 2012
I havn't raced online for 10 months. But I'll make an effort to be there next time. It looks like moving the time back an hour might work for some. And that is fine for me as I am in Los Alamos.