Reply
Topic Options
Mark Topic as New

Mark Topic as Read

Float this Topic to the Top

Bookmark

Subscribe
Highlighted
GTA V WISHLIST: MONEY
[ Edited ]
9 replies 452 views Edited Aug 18, 2013
This is an attempt to provide the developers at Rockstar a more organized set of ideas for their upcoming installment of Grand Theft Auto.
Thread Topic: MONEY
MAJOR PURCHASES

Housing
Commercial Property
Cars
Government Contracts (to allow for passage through a partially-constructed highway for instance)
MINOR PURCHASES

Roses (for our many lady friends)
Jewelry (Gold chains, haha!)
Limo Rides
Taxi Rides
Police Bribes (put the local cops on your drug trafficking payroll)
Arms Dealers (gain monetary trust from a chain of street dealers who are easy to find and acquire weapons from)
Stocks, Bonds
ENHANCEMENTS

Guns
Body Armor
Car Upgrades (tires, paint, rims, etc.)
Food (for health & stamina)
Drugs (for aim & combat)
Gun for Hire (hire a hitman)
Bodyguards
Full-Time Weaponry (purchase special, expensive weapons that you can keep in a safehouse)
Neighborhood Cleanup
LEISURE

Gambling
Haircuts
Car Shows
Ladies of the Night
Strip Clubs
Clothes
Tattoos
ILLEGAL BUSINESS PURCHASES

Protection Company
Drug Dealing
Loan Shark
Gambling Ring
Racketeering
People Smuggling
Pimping
Bounty Hunter, Inc.
LEGAL BUSINESS PURCHASES

Convenience Store
Clothing Store
Gun Shop
Taxi Company
Repo Business
Car Dealership
Real Estate
Chop Shop
Overall Theme: Please start off by making money useful again. Please allow us to purchase homes, exotic cars, legal businesses, illegal businesses, and more. Please make it worthwhile to collect money.
CaptainAlbator
PlayStation MVP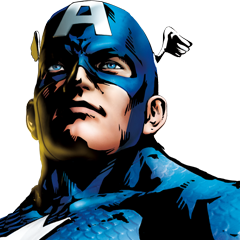 Registered: 12/08/2000
Online
28071 posts
Re: GTA V WISHLIST: MONEY
Apr 5, 2013
You do know that this is NOT a RockStar forum, don't you?
Re: GTA V WISHLIST: MONEY
[ Edited ]
Aug 18, 2013
Rockstar, can you please bring back the importance of money? Please! Can you please make it so that gaining money is actually a worthwhile endeavor? Please build in the use of money in much the same way you did Vice City & San Andreas. Only take it up another notch. All of those leisure activities are nice ways to blow money, but we really want to make big purchases that are meaningful to the strategy of the game.
Re: GTA V WISHLIST: MONEY
Jun 20, 2013
Wow,
I can't believe I forgot to write earlier...
...how about being able to invest in the stock market?
How fitting would it be for Michael to be able to earn/lose money the "legal" way? How about some price fixing to mix things up, too?
Yeahhhhhhhhhh; I'm looking forward to GTAV. I hope it's a lot better than IV.
Re: GTA V WISHLIST: MONEY
Jun 25, 2013
I agree with Captn...this is the PSN forum(s) - not the R* forum lol. I do agree with the idea regarding gaining/losing money the legal way...I think it would be cool to have an actual bank account where you can deposit or take out some moolah and use the ATMs that are scattered around the map and the ATMs could charge a fee just like the ones in real life do...and maybe implement TAXES where you have to pay a certain percentage of your total net worth - i.e. the more you have, the higher percentage goes away for taxes. It would also be cool if you have the option to make payments instead of paying in full when you're car shopping. What about the ability to STEAL a police bribe...say if you see a cop enter an alley or some other out-of-the-way place, quickly zip into the alley and grab the briefcase full of cash before the cop does...and then the chase is on lol.
Life is what happens while you're making other plans - taken from the movie "Kuffs"




MY RIDES: http://www.mygranturismo.net/10853



MY YOUTUBE CHANNEL: http://www.youtube.com/user/rojovo74





"Who is more foolish...the fool or the fool that follows him?" - Obi Wan Kenobi





The hurrier I go, the behinder I get.
ToXiC_Skiils
Ghost of Sparta

Registered: 05/27/2010
Offline
12828 posts
Re: GTA V WISHLIST: MONEY
Aug 18, 2013
Do you really have to spam the section? Rockstar does not come here
Are you a WWE fan?
click here
to join the discussion
Re: GTA V WISHLIST: MONEY
[ Edited ]
Aug 18, 2013
Rockstar comes here, brother.
If you scroll through some of these forum pages you will see clear traces of their existence. I'm sorry that you felt this was egregious. Each montiversary I bump up the wishlist threads to make it easier for all to find & use.
Well, we have just one month left. By around October/November, you can find me in Multiplayer and try put a bullet in me as payback. It won't be easy, though; I can guarantee you that.