Reply
Topic Options
Mark Topic as New

Mark Topic as Read

Float this Topic to the Top

Bookmark

Subscribe
1 replies 303 views Edited Oct 25, 2012
Hey guys,
I am wanting to start a roleplay for fire and EMS. I was involved in starting another one but they decided to play on days where I couldn't and it went from being a fire/police roleplay to just police. Ever since then I have been trying to find another one, but nothing is available. I am a career firefighter for my hometown in NC. I thought this would be a fun and exciting new way to play the game.

Only catch is that you will need to have an imagination because the game will not allow us to play like we want to.

We will have to make our own calls unless we can get some people to be civilians and maybe make a few scenarios.
This will be a scenario based roleplay, which means that there will not be a specific person to keep track of the entire time you play. You will not need to keep track of money or buy a house or car. Im hoping to get like 2 to 3 days a week to play this, so if someone cant make it one night then they can another night.

Hopefully we can get enough people to play different roles like engine company, rescue, EMS, some police, and civilans. One person will not be assigned to one truck or role the whole time. People can switch roles, that will be the fun of it being able to switch it up.

Aslo this will be a realistic scenario roleplay. I understand some calls are worse than others, but not every call is gonna be super house fire, 10 dead people, shots fired, apocalyptic, end of the world like most people will probably want to play. Every department has calls that are boring. That is just real life.

Once we get some people to get together we can discuss and plan this out. The people that help start this out will be officers when we play and the lower ranking people will have to listen to them. That is the only kind of people that will stay the same. Thats not saying that you can't play without them, but if they are online and playing then they need to be in charge.

We will be playing in a party mode so other people don't come in and be stupid and just shoot people all the time.

The fire department will be the one in Northwood because thats the one that a truck is always at to start off. There is a police station in East Holland. There is a hospital in North Holland.

Driving to calls is a big thing to. You CAN NOT drive a fire truck, ambulance, or police car to a call running over people or crashing into other cars. I know the civilians on the game cant drive well and jump out in front of you and stuff, but you have to be aware like your driving a real vehicle. And you can tell from the damage if you have been driving like an idiot.

There will be medical, fire, wreck, and other calls.

You WILL NEED A HEADSET TO PLAY. NO EXCEPTIONS.

If anyone wants to play then just reply and also add me on PS3 PSN:k-willis, or e-mail me at kmg07@ymail.com

Thank you and I hope we can get this thing going.
Highlighted
I Only Post Everything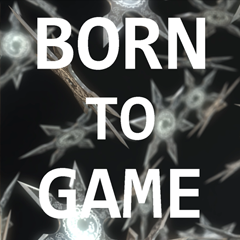 Registered: 05/31/2009
Offline
1351 posts
Nov 6, 2012
This one's getting off to a fantastic start!
- Grundberg (PS4 owner since November 2014)

Current library: Grand Theft Auto V, How To Survive STE, Resogun, Super Stardust Ultra