Reply
Topic Options
Mark Topic as New

Mark Topic as Read

Float this Topic to the Top

Bookmark

Subscribe
Highlighted
Gravity Rush sequel is official! What to expect?
4 replies 496 views Edited Oct 14, 2013
So i checked on the gravaity rush wiki and other websites and the next Gravity Rush is official, but still doesn't have a name. What do you guys expcet from it? The trailer had a picture of Raven and Kat together, and Hekseville looked a lot bigger in the trailer. What do you want out of it?
Re: Gravity Rush sequel is official! What to expect?
Oct 31, 2013
The game will probably be called Gravity Daze 2 in Japan and Gravity Rush 2 in the west, nice and simple.
I would personally like to see both Kat and Raven as playable characters, either as separate scenarios or with the ability to switch between them at a home base. I'm sure environments will be even larger and more diverse, and I would like to see a lot more available costumes (than the 5 from GR1).
If I got everything on my wishlist, GR2 would include a day-night cycle, dynamic weather (or at least random variations based on location), multiple story paths and endings based on choices made, a few perpetual combat zones for optional grinding (instead of having to be in a mission to fight Nevi most of the time), an expanded home base that can be personalized more by the user, a handful of compelling mini-games that don't necessarily involve gravity and exploration (to break the pace / add variety), a new game plus mode, import benefits for anyone who played GR1, and more extensive DLC support. Some sort of community-oriented online connectivity would also be nice, more like Dragon's Dogma's pawn/map sharing and Demon's Souls bloodstains/messaging than actual multiplayer.
To make the world more organic, I think it would be awesome to see a social system implemented, too. I'm not sure if that should mean something akin to Social Links from Persona 3/4, where Kat/Raven form bonds with certain characters that can be upgraded through optional story sequences, or whether it should track relations with each NPC villager like Fable II / Dragon's Dogma. I'm more inclined to think Persona's system would fit GR better, but I could understand if the devs wanted you to feel more connected to the populous you're protecting.
I also think it would be awesome for Team Gravity to release a final piece of DLC for the original game prior to the sequel's release, perhaps to incentivize more digital downloads of GR1, tease content of GR2, or simply to show us how much they love their players.
Re: Gravity Rush sequel is official! What to expect?
Nov 7, 2013
I'd love to see a lot of what JiroFukami wrote above. More/different side missions and meaningful interactions with NPCs would be a nice addition. Honestly though, the biggest thing I expect is an improved combat system. A lot of the time, I would find myself only using the lock-on spiral kick because it was the most effective way to take down most of the enemies. I rarely fought while on the ground.
If they can find a way to expand on that then I'll be happy. Everything else will just be a bonus since I already loved the first game. I would like to play as Raven and have her play completely different from Kat though. Just for variety, making the game longer, and getting to know the character better.
Treasure Hunter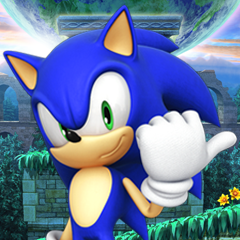 Registered: 09/09/2012
Offline
7447 posts
Re: Gravity Rush sequel is official! What to expect?
Nov 12, 2013
Re: Gravity Rush sequel is official! What to expect?
Nov 12, 2013
Well, I am looking for a lot in Gravity Rush 2. I have so many unanswered questions. I hope they will be answered. I really hope that I will be able to play as Raven, I like her a little more than Kat in her combat style. I hope the world can be more explorable. I know it seems like something stupid to say considering how big the world is, but i really want to be able to go inside places. I also think that Kat should have her own place. It would be cool. Yes, a day night cycle would be cool. I hope to be able to interact with other people more, as appose to all the characters and cutscenes being the same for everybody. I want to, as you said, be able to counteract descions to people and talk to them, make descisions, and so much more.
BTW: Can anyone give me a reliable resource for the Gravity Rush soundtrack? Thanks!