Reply
Topic Options
Mark Topic as New

Mark Topic as Read

Float this Topic to the Top

Bookmark

Subscribe
Highlighted
Journey | A Review From The Heart
3 replies 716 views Edited Apr 15, 2012
I don't usually take the time to write game reviews, as I don't usually have the time to dedicate to fully reviewing titles. However when ThatGameCompany announced they were working on a new project, my mind raced with the thoughts of what it could possibly be. After enjoying Flow and being amazed by Flower, ThatGameCompany is one of the few developers in the industry that always looks outside the box. So, when they made the announcement for Journey, I knew it would be something like we have never seen.
Rather than explain to you what Journey is, I am going to tell you what it meant to me and how elements of my real life somehow ended up appearing during my first play through.
While working late one night in early 2011 on our latest mobile game title The Simpsons, the phone rang from my father which I unfortunately missed and was unable to answer. Due to the time of the call, I decided to call him back the following day. A decision, that you would never expect could carry so much weight later on, and would change my life forever. Only hours before I was to call him back, I received word that my father had suddenly passed away and in an instant I felt the light inside me begin to darken. My father was a great man and he was not only my father, but my best friend and over the last year I have found myself wandering, fighting thoughts inside my head. Doing everything I can, searching and trying to find answers.
When I started Journey, I felt much the same as I do now in real life. In a vast desert, alone amongst my thoughts. However just like in life, I felt compelled to push forward and discover what lies ahead. After reaching the top of the first dune, I was greeted to the mountain. Which is what you are trying to reach in your quest in Journey. I began combing the desert, finding cloth and creatures along the way, however like in life I was still alone left trying to make sense of it all. Then in the distance I heard a sound, another character donning a white robe approached me. However unlike any online title out today, there was no PSN ID, no chat or no indication of who this player was. Essentially a complete stranger.
The game has only one form of communication, and that is via the circle button that emits a type of flute sound that varies in tone depending on how long you hold it for. While at the same time sends out a shockwave that a player can also see if you get lost. This is how most things are triggered in your Journey. After signalling to each other multiple times, we began to travel this vast desert, now together. This stranger began to lead me on quests to collect treasures, see new places and learn more. Each time returning to me if I should fall behind or loose sight of him. However I still felt lost, with many questions remaining. After a short time together, we discovered one of the many monuments in the game and after initiating the sequence we were taking to a very bright place. While off in the distance again is the mountain, however this time you are approached by a much larger white robed character…..a transcendent. One of the most beautiful scenes I have ever seen. Like many titles of old, Journey has no dialogue or back story which allows the user to think and inject themselves into the game.
During these sequences, you begin to learn more about this land and possibly why you are here. You begin to gain knowledge, purpose, much like you do in real life. This is where I began to see my life, my father and the trials I have been suffering through coming into light in Journey. Having falling off the beaten path many times in life, my father was always there to pick me up and dust me off. This is one of the hardest things I have had to deal with since his passing. Over the rest of the game, you begin to discover new areas, each more beautiful than the last. All while this stranger, who much like my father was helping me on this journey, getting me through difficult times, and being there to enjoy the great times. During our journey finding more treasures, sharing experiences and discovering more about ourselves. Many times we became separated in game, however like my father this stranger would always find me and help show me the way. I couldn't help but wonder how it was possible to be feeling so much emotion, so much of a connection with what I was experiencing.
I will not go into great detail about the experiences in Journey, because I do not wish to ruin the experience for anyone.
In the last moments of the game however, I became separated from my new found friend and due to the nature of the final environment I could not see him anywhere. Over the course of the game the things we witnessed, and the experiences we shared, much like in life, I was suddenly alone. Searching frantically for the one that had helped me through my entire journey, much like I looked to my father for guidance. After combing every inch of the stage unsuccessfully, I began to give up hope and perched myself on top of a mountain edge to meditate in front of the sunrise. Not knowing what was next, or what I should do, much like now feeling lost in oblivion trying to make sense of it all. Just wishing my father, like my new friend was by my side again. Beginning to give up hope I decide to one last time send out a final response to him, in hopes that he would appear but alas they went unanswered.
The set of events that occurred next could not have been scripted more beautifully. As I turned to make my way to the exit, my lost friend who I had given up hope on slowly descended in front of the gate as I was about to approach it. Showing that he was still there with me. We then turned and both began to meditate on the top of the mountain for almost 10 mins. This moment was a life changing one for me. It made me realize that no matter how dark it gets in life, and no matter how alone you think you are, the ones you love are always with you. They may not always be there in a physical sense, but what they have done for you is more powerful than any force on this planet. When my father passed away, one of the biggest regrets I had, was not being able to hear his voice one last time. The experience I had with Journey, as strange as it sounds has allowed me to share a final moment with him, that I never thought was possible. It taught me more that no matter how much distance is put between us, that he will always be by my side.
For the last decade video game developers have been focused on pushing the envelope farther and farther into the HD generation. However during times like these, focus of development can become clouded in a sea of copies and saturation. What ThatGameCompany did with the visuals in Journey, alongside quite possibly the most beautiful music soundtrack I have ever heard from Austin Wintory is unmatched in gaming. Journey is an experience like no other not only in video games, but I believe in the entertainment industry overall. I wish to thank each of you from the bottom of my heart for the many late nights you must have had creating this. You helped me finally find some closure, and have helped the light inside me, begin to shine once again. In a time where I had almost given up hope, you have shown me that there is so much more on this journey.
Journey is quite possibly the closest thing I have ever seen, to a perfect video game.
You can find this review on my personal blog as well: http://portablesoldier.tumblr.com/post/20846896304/journey-a-review-from-the-heart
I decided to post this on Playstation after getting overwhelming responses after posting it on ThatGameCompany.com. To Jenova Chen, Kellee Santiago & Austin Wintory and everyone else at ThatGameCompany, thank you so much for taking the time out of your busy schedules to contact me directly. I'm am very happy to have had the chance to let you know just how much this experience has meant to me.
chickenbonetom
Treasure Hunter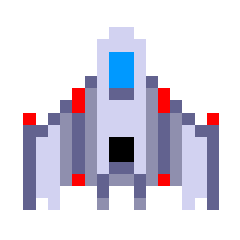 Registered: 11/15/2008
Offline
7613 posts
Re: Journey | A Review From The Heart
[ Edited ]
Sep 5, 2012
I don't understand how you can say that. I have to say that playing with someone else and having to communicate with a single tone was refreshing and fun. The whole game was amazing! The graphics are a key factor, and as that third picture in the review shows (my favorite part of the game), it is beautiful.
My Playstation Collection consists of:
152 PS3 games - 564 PS2 games - 72 PS1 games - 202 PSP games - 11 PS Vita games
Over 1,100 games total
Re: Journey | A Review From The Heart
Oct 12, 2012
---

BeatFreaker wrote:


Journey is quite possibly the closest thing I have ever seen, to a perfect video game.

---
I enjoyed your review.
I've never played the game, but now I'm seriously thinking of picking up the Journey Collector's Edition.