Reply
Topic Options
Mark Topic as New

Mark Topic as Read

Float this Topic to the Top

Bookmark

Subscribe
Re: Kingdom Hearts for PS3
Jan 7, 2010
There has yet to be any official announcement from Square-Enix of a Kingdom Hearts game for the PS3. There is some rumors going around the KH community about a KH game for the PS3. Nothing has been confirmed yet. For more information on that, click the link below.
Rumor: New Game, Kingdom Hearts: Another Dive, for PS3?
"Memories are forgotten, but never lost."
Re: Kingdom Hearts for PS3
Sep 12, 2010
I Would Love If Square-Enix Did The Same Thing That SCEA Did With God OF War I & II And Remaster It or Just Make A Collection For PS3 ...!
That Would Be Super Fun ...! They Would Also Make Some Cash, LOL The Is Allot Of KH Lovers ...! I Would Also BE Great If The Make All The Is Titles For PS3 And I'm Talking About : Kingdom Hearts, Kingdom Hearts Chain Of Memories, Kingdom Hearts II, Kingdom Hearts Coded, Kingdom Hearts 358/2 Days, Kingdom Hearts Birth By Sleep, And Future Ones ....! I've Play All With The Exception Of KH Coded But I Would Love To Have Them In Only One System ...! LOL
Re: Kingdom Hearts for PS3
Sep 27, 2010
I hope so.. I've been waiting forever for at least the first 2 Kingdom Hearts games to come out for PS3.. I was so sad when I found out Birth by Sleep was only coming out for PSP. I think that was a huge mistake!
The_Evil_Nick
Uncharted Territory

Registered: 10/14/2004
Offline
1778 posts
Re: Kingdom Hearts for PS3
Sep 27, 2010
i would love an online kingdom hearts where you can design your own keyblade holder and go through the worlds completing missions while meeting up with all the characters and play with friends co op.
"His name was Robert Pulsan"

READ MA BLOG YO "http://tevilblog.blogspot.com/"

If i ask questions that means i already googled it and got no where.

Albert Einstein once said "The definition of insanity is slaying a ratholos over and over again and expecting different rewards".


Re: Kingdom Hearts for PS3
Sep 27, 2010
Fender Bender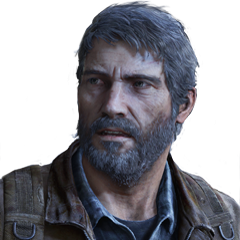 Registered: 03/05/2006
Offline
3161 posts
Re: Kingdom Hearts for PS3
Sep 28, 2010
Doesn't seem very likely with the way things are going. Considering all the projects they are currently working on, and factor in that famous SE long development time, I really don't think we'll be seeing a console KH this generation. At most, an HD remake of the first 2 for PS3, but I doubt KH3 will be coming anytime before PS4
Re: Kingdom Hearts for PS3
Oct 2, 2010
I think that they will most likely make a new KH game in the future. But personally I think it will be ALONG time before we see one. With all the updates in technology and With the PSP, I think Square Enix is trying to catch up. I mean KH 1 was on the PS 1, KH 2 is on the PS 2, also lets not forget the other games and the Final Mix versions of KH 1 and KH 2. So it seems that they are trying to get at least 1 game on each system. That's my theory anyway.