Reply
Topic Options
Mark Topic as New

Mark Topic as Read

Float this Topic to the Top

Bookmark

Subscribe
Highlighted
Re: MAG Strategic Bonus: Overhead Map Views
Some inprovements in my opinions.
- put in some new maps lets say about 3 or 4 new for every pmc
- some night fighting like real dark
- for sniper use to hold his breath for a steady aim (but have to catch his breath so he can't hold his breath all the time and not everytime)
- some new airstrikes. Like a Apache helicopter or something
- a option to take out your pistol out of your equipment ( i know its 0 cost but still...)
- some puddles with a catlinggun (or whatever you call it
) but with a certain amount of bullets without a chance to restock bullets for it.
Just so it stays fair and only in domination
- and for some of the girls ( like my girlfriend
) and some of the pervs
, some female soldiers.
This are just some of my ideas hope you guys at zipper like these and use them
keep up the good work with this unique game
---------------------------------------
\ Kick ass is what i do best. /
/ Don't take it away from me.\
---------------------------------------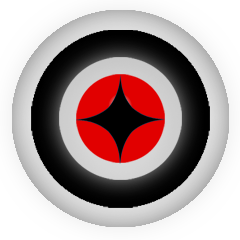 Offline
Re: MAG Strategic Bonus: Overhead Map Views
Just gotta say thanks.
This can come in handy.
BTW, stop messing around with valor maps. Evertime U "fix" them, U actually make them easier to beat.
I'd rather have an old crappy map than a new crappier map.
L8er!