Reply
Topic Options
Mark Topic as New

Mark Topic as Read

Float this Topic to the Top

Bookmark

Subscribe
Highlighted
15 replies 28 views Edited Jul 28, 2010
I've seen a few threads here and there where gamers complain about not having cross game chat, or even simply having the option for talking via microphone in a game they're playing online (like RPGs). Recently got into a bit of a discussion in a thread about Final Fantasy XIV and it's lack of voice chat.
Maybe it's because of the tech gap of the generations that makes it harder for me to understand the need or desire for in game chatting, or maybe it's simply something I don't really care about, but what is the big deal about talking to others in a game?
I can see where it could be useful in directing or co-ordinating your group's tactics for an event but often people seem to want it simply for idle chit chat when you're playing one game and your friend is playing another game.
I think part of my dislike of it stems from bad experiences with voice chat in general. I briefly used Ventrilo with FFXI (PC version since you can't use that on the PS2) and I did play a bit of KZ2 online. Both instances were annoying. Listening to distorted music in the background is a pain. Listening to people whine they died or didn't get the item they wanted. Listening to the 16 year old lesbian girl whine about her girlfriend or some boy who was harrassing her, really irked the heck out of me. Listening to trash talk got real annoying real fast. And as I've mentioned before in other threads, hearing some 10 year old (or 8 or 12 or even 20 year old) screaming in my ear he just pwned me or that I suck (Yeah I know my FPS skills aren't all that grand) really put a damper on any further desires to mess with voice chat.
Anyone else not interested in voice chat in games? Anyone else annoyed with the trash talk and foul mouthed e-thug mentality that many seem to have? Or is that part of the appeal for so many now?
I guess over all, what is it that you like or dislike about voice chat in games?

Jul 28, 2010
"Online Interactions Not Rated By The ESRB" … and neither is this post.
Yep, the industry knows it: Random online play is a social crapshoot, and sometimes you wind up with the teammate who is clearly drunk out of his mind, who leaves his mic on and his PS3 running while he stops playing in order to call his girlfriend and beg her to take him back, then completely fails at charm and breaks down into a rant that would make Mel Gibson blush. And that's one of the good outcomes!
I kid, of course. The online chat thing hasn't been that bad in my experience, so long as there is a mute option. There's no shame in ignoring people who can't seem to control what makes it from their minds to their mouths. And if a game doesn't have a mute/ignore option, well I can always stop playing those online if things get bad.
Until recently, I wasn't able to use my mic very much simply because of the noise factor and how late in the day I tend to game. That's changed a bit now, but I still doubt that I'll use my microphone too often in games with random strangers. If I'm online playing a game, it's mostly to play the game and not to engage in idle chitchat.
However, I am interested in chatting online with people I know. For example, I have a close friend who lives on the other side of the country, and neither of us are the type to call the other just to gab. We'd much rather see how the other is doing in between blowing the heads off of hatchet-wielding mutant midget psychos. So we game together online, and chat is a part of that. Plus, it's more fun if he hears me laughing at him after I purposefully lead him to his death.
There are some games that really do benefit from mic use though, even with strangers. Certain situations simply require teamwork. These might be tactical or large team-based shooters, like MAG, in which assigned leaders need to give out orders and coordinate attacks. Raids in MMORPGs also benefit from mics, because it's the easiest way to explain boss fights, make assignments and call out the audible when something goes wrong.
Speaking of MMOs, I generally prefer typed chat in those over voice chat. Of course, that may just be me, as I'm more comfortable with sharing my writing publicly than I am with public speaking. Plus, with written chat, you cut down on garbled voices, people talking over each other, ambient noises, etc.
Overall, I haven't really had a problem with my online encounters, even those with the more colorful vocabularies. Sometimes I actually look forward to such casual social interactions. Listening to (or reading) online chatter can be something like eavesdropping on conversations in a bar and, as someone who doesn't often have the opportunity to get out of the house socially anymore, that can be a nice feeling.
__________________________________________________
The horse says: DOCTORATE DENIED!
Jul 28, 2010
The ease from direct communication is what it's all about when it comes to multiplayer voice chat. When I don't have to pause the game and type out "Head to the barrel, then take the large scorpion out with the harpoon," this keeps myself from dying to type, and my team from dying to read.
Barring the thought of this technological asset, it's the way that humanity utilizes these gizmos that has some people against the idea. As people who game, and as gamers who are people, we have to remember that not everyone enjoys hearing your disconcerting judgment of other players or your audition for American Idol. Not everyone likes what everyone likes, not everyone will use headsets the same way, and if you can ignore the worst of it, survive it or rise above it, then you probably won't mind game chatting so much.
Unfortunately, headsets aren't for everyone, and the best times that you'll have will probably be with a group of friends where they know you and you know them, and every stupid comment will be for their ears mostly.
Jul 28, 2010
Are you trying to tell me that an upcoming MMORPG will not have voice chat? O_o

What you need to do is pick up a Bluetooth Headset (if you do not already have one), pick up Uncharted 2: Among Thieves, and join an MVP Game Night (it will be a lot of fun). The truth is that there is no point talking to complete strangers or individuals who are going to do absolutely nothing but cuss at you through an entire 20-minute multiplayer session...
Voice chat is really not that bad when you are playing video games with your friends or individuals who you know have better things to do than cuss at you, talk about their personal problems, or whatever. I only use my Bluetooth Headset for online multiplayer sessions that I'm playing with my friends. I have no desire to initiate a conversation with every single video gamer that I encounter online. This would be the equivalent of asking individuals on the subway about the weather. Why even bother? With that being said, I think it is safe to say that most comments that are dropped during online multiplayer sessions involve comments about the video game in question. If you and your friend are participating in the same online multiplayer session then comments such as, "Can you give me a hand over here?" enhance the overall atmosphere of the session. I typically do not use my Bluetooth Headset for idle chitchat but if one of my friends wants to spark up a conversation then I'm the last person who is going to care...
To be completely honest with you, I do not really care about cross game chat (I doubt that I would use it). When I'm playing a video game I usually want as few distractions as possible. Sometimes multitasking (getting a conversation going in a video game while you are playing through it) is fine and dandy but I really only do this with video games that do not require my undivided attention. There always exists the possibility that I will want to immerse myself in a video game and I cannot usually do that when someone is having a conversation with me. Interacting with individuals online who are participating in the same video game session as me does not appear to negatively affect the experience that I take away from the video game in question but interacting with individuals online who are not participating in the same video game session as me can be downright distracting and unwelcome. Maybe individuals see cross game chat as something that simply makes their lives easier? You can talk to your friends and play different video games at the same time essentially "getting more things done" in a shorter amount of time...

With that being said, I tend not to mind trash talk and foul language if individuals are not trying to be rude and disrespectful. The problem is that a lot of individuals are rude and disrespectful and the trash talk and foul language often come along for the ride...
PlayStation Consumer Services and Technical Support: 1-800-345-7669
Twitter: @Sweet13Poison | YouTube: Sweetest13Poison | Twitch: Sweet13Poison
Jul 28, 2010
A bluetooth headset is something I'll only use for sessions with friends. I find that headsets are more of an annoyance than anything else in online matches with random people. Anyways, I'm much more confident in the form of writing, than I am in talking verbally to a group of strangers. And I'm sure they want to hear my voice just as much as I want to hear theirs. As for our MVP sessions, being able to speak rather than typing out messages is way more convenient, and I can talk during sessions rather than having to wait until after to do so. Particularly if I have a teammate and have something I want to tell them. So for that, I'd say that a bluetooth headset is a good asset to have. I doubt I'll use it much outside of our MVP sessions, if at all, but I do think it was worth picking up.
As for cross game voice chat, I doubt I would use that much. Maybe if a versus session was set up for later that day, I'd ask if it was still on, and if the time was still the same, just to double check. But I can do that anyways by sending a message to the person I want to talk to. Otherwise, if it's a friend I know in real life, I can just talk to them over the phone. Who knows though? As someone who's old fashioned and not very tech savvy, I've questioned the need for a lot of features that my ps3 has. But now that I've taken advantage of some of these features, I find that some of them enhance my gaming experience. Coming into this gen, I didn't need a system to do much of anything other than to play discs, but now, there are quite a few features that I use on a regular basis, which I'd now miss if my system didn't have them. So maybe I do need something like cross game voice chat. But like any other feature, I'd have to try it first, then decide if it's something I'd use. In the meantime, whether or not the ps3 will have that feature is irrelevant to me, since it's not something I'll miss, considering I've never had it in the first place.
Jul 28, 2010
Thanks for the responses so far. I understand where it can be useful in gaming, but my experiences with it so far have been less than pleasant. Ultimately we are all shaped by our experiences. Some deal with irritation better than others. Unfortunately, I can't seem to get past the aweful past experiences with voice chat.

I don't have any real life friends that have PS3s, heck the friends I do have aren't gamers to start with. I have co-workers I can talk gaming with, (most are 360 users and don't have PS3s) and I know people from PSN that I talk to via the PS3 messenger, but no one I'm really interested in chatting with vocally.
Hmm maybe it's my pain meds messing with my head, but I feel like I have so little in common with 95% of today's gamers. I don't like Trophies and want the option to delete them. I don't care for online multiplayer. I'd rather solo in an MMO (or duo with my wife), I don't care about graphics or exclusives or HD or JP voice acting or feel that DLC is killing gaming (or heck that gaming's even dying.) And I'm not exactly hardcore nor am I exactly casual. I seem to be a living breathing mass of contradictions to today's "typical" gamer.
/sigh/ Don't mind me. Think I'll go harvest my crops in Farmville and go kill some squishies in Ratchet or lie in my bed hoping the pain fades while playing the new DQ. Night all.

Jul 29, 2010
You talk to people all day @ work etc. People want the same when they come home. Were connected in everything we do, phone, games, etc. Go online and escape or do whatever you do. I played in a Halo clan with groups from work etc. and a clear voice was/is critical. Maybe not 10 years ago but its a whole new ballgame these days especially with shooters being so popular online.
btw playing FFXI with a group of 6 voice chatters adds so much to the game (for me) reduces carpal tunnel as well..
(((())))))))))))))))))==================================-----
*New Game* Infinite Undiscovery
*New DVD* Protest The Hero
*New CD* System Divide - The Conscious Sedation
(((())))))))))))))))))==================================-----
LoTGD
~!~
RBN
~!~
got xheevos?
~!~
XNA Club
~!~
** PS Past #1**
~!~
twitter
Jul 29, 2010
I find myself on both ends of the spectrum when it comes to voice chat.
If people are involved in the game that I don't know, I won't use my headset. For starters, finding people in games with headsets is pretty rare and even more rare is if these people are actually going to use them (I find that a lot of them never talk during the match). Second, the majority of people, as already stated, are rude, loud, and just downright obnoxious. I can't concentrate if I have them to listen to so I almost always mute them and leave my headset aside.
You could say that this keeps me from meeting new people and I can understand why. After all, there are some pretty cool players that I occasionally run into. However, from what I've experienced, talking with strangers is pretty much a guarantee for a headache. Therefore, I find solo gaming much more appealing.
On the other hand, however, if I'm playing with friends, voice chat can be outrageously fun. These past few MVP Game Nights have been a blast because of our ability to communicate, for example. It makes the game go from just another game to almost feeling like a party. On our first MVP Game Night with Uncharted 2, the only person playing to have a mic was Brrnout. Despite no one else being able to talk, he constantly chimed in and would comment on the battle. Often, we would punch each other out and the most strained/happy/frustrated/hilarious laugh would come pouring out of his mic and it would always make me chuckle. If I remember correctly, he later had to take it out to recharge it (or did he just leave?) and the game quickly turned into a silent, almost eerie affair. Brrnout, the only person with a mic, kept this feeling at bay. Now when we play, when almost all of us have headsets, it's infinitely more entertaining. There's just no beating hearing, "Stop using your fists!" or "Oh, no. No, no, no. He's behind us again, isn't he? HE IS! No! Noooooo!"
Also, I'm one of those gamers that would love cross-game chat. A lot of people think it's stupid, but I think I would put it to good use. Often, my friend and I want to play separate games so we obviously can't communicate unless we want to use the text chat feature. With cross-game chat, we could play what we wanted and still be able to just sit back and relax and talk about stuff.
So, overall, I look at voice chat as bittersweet. Often, I get those rude people that make me want to stop playing, but then again, I find myself playing with friends and never want the fun to end. It makes communication easier and the experience a lot more enjoyable.

Jul 29, 2010
---

iruhlman wrote:


You talk to people all day @ work etc. People want the same when they come home. Were connected in everything we do, phone, games, etc. Go online and escape or do whatever you do. I played in a Halo clan with groups from work etc. and a clear voice was/is critical. Maybe not 10 years ago but its a whole new ballgame these days especially with shooters being so popular online.

btw playing FFXI with a group of 6 voice chatters adds so much to the game (for me) reduces carpal tunnel as well..

---
Actually most of my day I have little interaction with others. Sometimes I do get a chance to chat with them, but I'm most comfortable without people around me. When I game, I don't do so to be social. I'm quite comfortable solo in all my games. The only social interaction I have is online in message boards.
Which leads me back to my conclusion that I'm an oddity amongst today's gamer. /shrug/ Meh, to each his own.
Treasure Hunter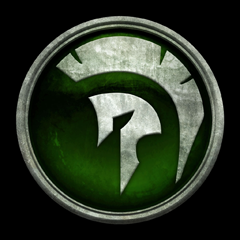 Registered: 09/17/2007
Offline
8174 posts
Aug 1, 2010
I agree that voice chat with strangers is often a less than enjoyable experience. When I played games like CoD online, it's nothing but a steady stream of terrible music, mics that pick up heavy breathing/feedback, or people just talking garbage. It sucks. After a while I simply stopped using my mic in games like CoD.
Though it's a completely different story when I'm playing online with friends (real or PSN). Then the ability to chat with my friends is fantastic. For me it's a matter of being able to do 2 things at once - I can play my video games and catch up with buddies, share some laughs and stay in touch. I've always been bad at picking up the phone and just catching up with friends. But if I can do that while playing a video game, well that's a bonus.
I wouldn't use the feature all the time for certain. There are times when I play video games and I don't want distractions. In those cases I stay signed out of the PSN or set my status to "busy".
Don't just look at the negative of a feature. There are plenty of reasons why voice chat/cross game voice chat is a great feature for the PS3.