Reply
Topic Options
Mark Topic as New

Mark Topic as Read

Float this Topic to the Top

Bookmark

Subscribe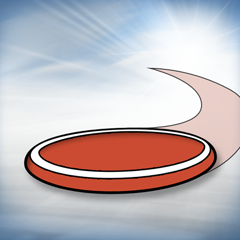 Offline
,
,

---

,cobragt wrote:
,

Funky, here's a response from a member on the boards to your appeal on 4d

,

,

,

,

tell that guy funky-fresh-dud that in game clocks that match actual times in the time zone are already out and have been out. if you save a file on your game in say socom it tells you the date, hour, min, sec that you saved and its based on your own time zone. also that his hologram idea can only be achived at this time with either a projector or eye manipulation equipment like in VR. No screen at this time that i know of can produce real 3d images based on the fact that the screen isnt able to produce an image that has more depth than itself. a screen is flat therefore any image shown on it must also be flat. thats why they use shadows and other tricks of the trade to produce "fake" 3d. 4d cant be simulated (yet) 4d as best can be realized is dreaming and even dreaming isnt 4d in the terms of which time elapses in a correct manner because we can dream about days and days worth of stuff when in fact we havent been sleeping but for so long.


,

From: MIA Philly


,

---

,
,
Well, umm, I don't quite know what was trying to be accomplished with this, but whatever.
,

I never denied, disproved, or even argued that there weren't games out there with "real time" in them. I really can't put it in simple terms, or any for that matter, so I won't bother. But having a clock in a game that is coordinated with real world time is nothing special and accomplishes nothing. What you and this MIA Philly fellow need to understand is that TIME cannot be simulated. Time is existence, and you can't simulate that because it simply is.
,
Wasn't this exactly what I said? I'll just leave it at that.
,
But as for the dream stuff, I must say that hadn't occured to me. Dreaming really is the closest thing we can come to reproducing 4D. That is certainly an interesting idea to ponder.
-I know nothing-
Re: Games in true 4d, is it possible =P
,
To put it simple, no the fourth dimension is not possible – why you ask? Because we are living in a 3D world, imagine if you are living on a plane, a 2D world, in which a 3D object would be impossible to exist – a cube within a piece of paper? It is same for the 4D or even 5D, 1~3D can be reached easily from 4D yet it will not reach 5D by all means…
,
Many seems to believe that 4D is time, but I do not think it IS indeed time; "Time" is something human invented to take notes of what is going on, therefore time is not a dimension – or some beings will be "travel" forward/reverse through time which would not make any sense, since when time itself becomes a dimension, "time" then is non-existence!