Reply
Topic Options
Mark Topic as New

Mark Topic as Read

Float this Topic to the Top

Bookmark

Subscribe
Highlighted
9 replies 415 views Edited Mar 30, 2011
CAUTION: This is a lot of information!
First and foremost, going into escalation you need to have awareness. Awareness is THE key to winning escalation. i dont know if escalation can be played immediately or only after a certain level but it should be the latter. the minimum for this game mode should be at least level 20. I know thats high and slightly unreasonable but seriously, this game mode requires awareness of the battle field that new players don't have and can't compensate for until they reach about that level.


Definition of Awareness for the sake of the thread:
Awareness- the ability to survey the battlefield and establish several things, sometimes simultaneously.
These things include but are not limited to:
Enemy

spawn

points - Where are they coming from


Enemy

weapons - Snipers? Grenade Launchers?


Enemy

positions - Are they attacking directly from the front or sweeping different directions


Weak

links

in

the

attacking

unit - Are there really low level players on your team? Players that aren't listening?


Objectives

needed

to

be

taken - Are we taking A? B? or C?

Who

the

Platoon Leader

is

. - This person is incredibly important because they can speak to you all directly.
Awareness is important in every game mode but in escalation, the chaos of 3 factions being on a single map increases it's importance tenfold.
YOUR PLATOON LEADER (PL)
The

PL

,

9

times

out

of

10

,

should

be

listened

to

.

Be

aware

of

who

the

PL

is

or

if

you

ARE

the

PL

.

If

you

are

the

PL

,

announce

it

over

TEAM

BROADCAST

.

Establish

your

authority

in

the

match

(

preferably

without

being

a

complete

jackass

about

it

).

The

PL

should

have

their

orders

(

underlined

for

emphasis

)

carried

out

to

the

best

of

your

ability

provided

they

adhere

to

further

information

below

.
Orders

PL

should

not

give

,

when

,

and

why

:
"Go to letter " : Letter x is not a priority of your pmc. If your PMC is attacking letters B and C, your PL should not tryto get your PMC to attack letter A. It's counter productive to winning which is the overall goal here. Basically, threefactions trying to take 1 letter makes that letter a clusterf*ck that isn't in your team's favor. It's across the map and whileyou are fighting for it, another PMC will easily take and hold a letter you were SUPPOSED to be attaining.

"Everybody go to D" : the match just started. You don't get points for taking D away from the enemy unless you've already had it. While this can play into a tricky scheme to win the game, i'd advise against using it.

"Cut off 's path to D" : X is the faction that didn't open objective D. The other faction trying to take D back are temporarily on your side as they are trying to achieve the same goal as you. Once D is locked again feel free to kill them then if you want.

"Okay everybody to D now!" : This one is actually a bit tricky. While you want to immediately get to D once the letter has been opened to get the advantage, if an enemy faction is immediately taking the room as soon as you opened it, assume that the room is overrun. Leaving the letters would be counterproductive as it only takes 2 people with sensor jammers to take 2 rooms for the faction holding the room to D. If you ran to D in the hopes of clearing everyone out so that you can hold the room, you are no longer in a position to take them back should you fail and they will have the room pretty much locked down.
OFFENSIVE TACTICS
You as a player have to understand three things at the same time.
Which

faction

is

attacking

your

objective

Is

the

matchup

even

or

not. An uneven matchup can mean you are losing badly or you are dominating

Does

the

faction

you

are

fighting

hold

another

objective

?
If the matchup is even or you are losing and the enemy holds another objective, ask for the SL to call for help from another side (*NOTE this is only possible if the other side HAS their objective and they are not in the same situation as you) . It is important to do this immediately to avoid the dominant team from taking D. Also, if you're team is dominating a letter but the other letter you are responsible for is falling/has fell, send some troops to take it and unlock D.
DEFENSIVE TACTICS
This is the most difficult part.
This info is for taking letters back from dominating factions. We will refer to this faction as the faction holding D (FHD). When a FHD is dominating the game, it is important that you try to do 2 things.
Stop

firing

at

the

team

not

holding

the

objective

.

I

said

it

before

,

they

are

temporarily

on

your

side

because

they

also

want

to

take

D

back

from

the

FHD

.

Cut

off

the

path

the

FHD

is

taking

to

get

into

D

.

This

can

be

a

collaborative

effort

with

your

pmc

and

the

other

attacking

pmc

,

or

your

pmc

can

do

it

and

the

other

pmc

takes

D and vice versa

. It is advised that your faction be the one outside the control room however.
If you are doing the latter plan, make sure that once the other attacking squad takes D, immediately go back to the letters. the temporary truce is over unless the FHD miraculously takes D back from the other faction who should have now filled the room up. If that happens, wait for them to come back and try again. this time hold the FHD back for a little longer before running back to the letters.
As for methods on how to take the initial letters, that is up to your team for the match (or PL if they are going to establish that kind of command).
Mischief N mayheM
Fender Bender Registered: 04/19/2010
Offline
4669 posts
I Only Post Everything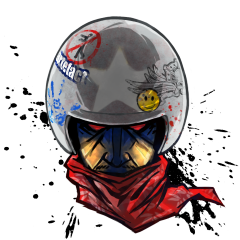 Registered: 06/18/2010
Offline
1226 posts
Mar 30, 2011
---

whitefox_black wrote:


you need bullet points and large-fonted introductory phrases.

---
would have done so if my forum posting wasn't acting funny. it took me a while just to get this posted because it kept saying something was wrong with the post.
Mischief N mayheM
Fender Bender Registered: 04/19/2010
Offline
4669 posts
I Only Post Everything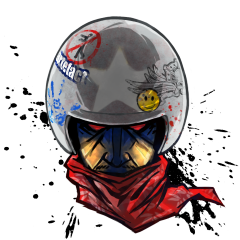 Registered: 06/18/2010
Offline
1226 posts
Fender Bender Registered: 04/19/2010
Offline
4669 posts
I Only Post Everything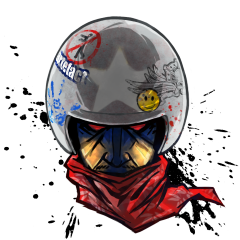 Registered: 06/18/2010
Offline
1226 posts
Apr 3, 2011
---

Catrina_ wrote:


thanks for this post i just bought escalation for the guns.

---
many people will argue that aside from the tamsen all those guns aren't useful so idk. i think you made a better choice in buying it for escalation. by far the only fair game mode in the game. the only game mode that actually requires a different playstyle then rushing, running & gunning, and the zerg rush. more people should play it but they wont because they only want game modes where they can be OP.
Mischief N mayheM
I Only Post Everything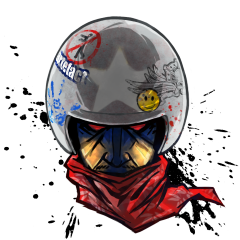 Registered: 06/18/2010
Offline
1226 posts