Reply
Topic Options
Mark Topic as New

Mark Topic as Read

Float this Topic to the Top

Bookmark

Subscribe
Jul 31, 2011
Mr_Moonster06 wrote:

It's not dead in that there's nobody playing, it's dead in that there's nothing changing. MAG is just going to decay in the dark corner Zipper has shoved it into, and that's the end of the story.
True, it is bound to eventually die down relativley soon since there is no real new activity and with the more shooters that keep coming out especially, I just wish people would stop being so pesimist about it and actually enjoy the time it has left :/
Aug 4, 2011
I'm not sure Zipper really understands what they have sitting in their lap. With all it's bugs and cheater issues, MAG is still the best Military Squad FPS on the market, in my opinion. Not one other FPS does what MAG does for me. It's like a big fat rock of...crack? And I'm a decent player, but not great. I can't put MAG down. Finally got my Raven guys KDR to 1.0 after almost a full year of playing.
Then again Zipper managed to screw up the SOCOM series. I was not happy with SOCOM4. 1 and 2 were the best games.
MAG lovers worldwide just need to hope Zipper pays attention to our posts and doesn't give up on what could very be the best FPS in history.
It ain't dead yet.
Sep 9, 2011
I was just reading a blog from one of the Big Wigs at Zipper and it clearly stated that there is more DLC and things in store for MAG. And that they definately have not thrown in the towel on it.
Foxtrot48
I Only Post Everything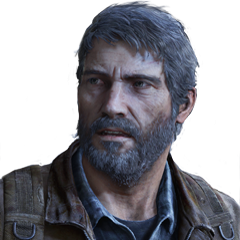 Registered: 09/01/2011
Offline
1384 posts
Sep 16, 2011
do you got a link for this blog??
sick of hearing about rumours that zipper are doing this zipper are doing that. i think honestly zipper are doing f u c k all. they made there money and couldn't give a sh it
Feb 28, 2012
I agree, i know i'm a bit late, but i am purchasing the game from amazon (should be here tmrw!!!) and i am very excited to BEGIN my MAG career. i played the demo and i'm hooked. Hope to see you out there!