Reply
Topic Options
Mark Topic as New

Mark Topic as Read

Float this Topic to the Top

Bookmark

Subscribe
Highlighted
Phat_Bob's Advice for Fighting LAG
6 replies 35 views Edited Apr 23, 2011
I wrote this up in UJ!'s clan thread, but after some thinking, I realized it might be of some use for others in the community! Anyways, here is the post! These are just some things I do personally to help give myself an advantage in-game. If you have anything to add, or comment, please, do so!

---

Phat_Bob wrote:

I do look at how lag works in the game, and always try to use it to my advantage. I often find that going behind cover or walls is a sure thing to do if you want to die, so I've done a few things personally to help myself out. I hope this can help any of my fellow Unicorns.

1. Go from cover to cover, and look to engage targets from behind said cover. Common sense, really, but actually doing it all the time can become tedious, and you'll find yourself getting caught in the open.

2. If you DO find yourself in the open without cover and you're being shot at, do not run to hide or go behind a wall. Even if you're absolutely POSITIVE you can make it, you have no way of knowing how much lag will effect, and kill you. 9/10 times you'll be killed thinking you're safe.You cannot shoot back if you're sprinting for cover either, so nothing will stop the target from trying to kill you.

Instead, strafe left and right erratically, jump while reloading, and basically do ANYTHING except try to hide. WIth improvements to your gun game and the fact that you'll still be shooting at your target, the chances of survival will increase dramatically. Going prone is a gamble, but it can throw off their aim, and if they suck, it's the perfect advantage. Learn to distinguish between good and bad players, and this will help you out. Who knows, maybe the target will try to run and hide if you shoot back, and even if you can't kill him, at least you've saved yourself and should be free to move and heal.

3. Be aggressive. See that red dot on your radar coming around the corner? Even if you're weak, rush him. If he comes around that corner first, he'll see you before you see him. That's a lag advantage and you're on the wrong side of it. There are a few things you can do.

A. Start shooting JUST before he rounds the corner if you can't beat him there. Chances are he'll run into your bullets, and that can be enough to kill, weaken, or scare him off if he's quick. Landing that first shot nullifies his corner-lag advantage.

B. Go prone. If you're a ways back from the corner and can't make it in time, go prone. He won't be able to see you at first, and I guarantee he will have to adjust his aim. This eats into his advantage again, however, do not attempt this unless you have a fair distance between you. He can easily swipe his knife above you instead of aiming down, and you hand him a free kill. Also, be ready to get up and move. You'll only have the advantage for a moment, so once you see him, be prepared for a dual if you can't drop him right away.

C. Beat him to the corner and knife him. It's that simple. If you get around the corner first, you see him first, giving you the advantage. This can also catch him off guard, and now the ball is in your court. A couple notes. Try and get full knife damage upgrades, you'll need them and they;ll save you. Also, the sensor jammer is perfect in this situation, he has no way of knowing he about to get shanked. You can also shoot him in the face if you've got enough time

Above all things though, go for those headshots! Raven's guns might be weak, but with the high RoF and accuracy, just spray for the face! No other PMC has a better weapon for it than the ATAC imo. A good way to git gud is to keep that bad boy at head level and just throw the joystick left and right over the head. You can see me do it in a few videos, and the headshots drop those punks like a fat kid drops a veggie burger. I'm not even that good at aiming, but I am good at spraying bullets at head level like a true superchampion

---

I hope this can help you!
mi_ramfan
I Only Post Everything
Registered: 04/12/2010
Offline
1336 posts
Re: Phat_Bob's Advice for Fighting LAG
Apr 29, 2011
That's actually good suggestions. If you have trouble with the multi-headed dragon named LAG, please listen to Phat_Bobzor.
The only thing I disagree with is the jumping around like a headless chicken if you are caught in the open. I would do one of two things:
A. Sprint for the nearest cover. While you correctly suggested that most of the time you won't make it, it's still worth a shot, especially if the cover is close by or you have sprint upgrades. You can also bunnyhop while heading to the cover.
B. Shoot back. While LAG seriously affects this option, it's at least tenable. By shooting back, you weaken the enemy, allowing a teammate to more easily finish him off and revive you.
I still agree with everything else. +1.
Vet Path: Raven-Valor-SVER-Raven-Valor level 15
Phat_Bobzor
I Only Post Everything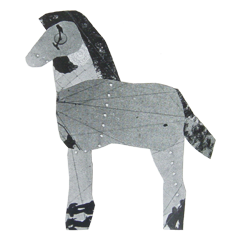 Registered: 01/25/2010
Offline
1406 posts
Re: Phat_Bob's Advice for Fighting LAG
Apr 30, 2011
The only time I recommend jumping is while reloading. You can't really do anything else constructive. Always shoot back though! You might be surprised at how often the enemy turns tail or dies
Re: Phat_Bob's Advice for Fighting LAG
May 8, 2011
In the first few seconds of contact, you have a few decisions to be made very quickly. the easiest way to break it down is distance, accuracy, and category ( by this i mean type of weapon ). distance: obviously, how far away are they and do you have the better weapon to take them down up close or further out. I use any AR with 4x4, so i have to determine whether to sight up or hip fire. If you are a shotty or other cc, pull back or cover and let them come to you. make red dots fight your fight. accuracy: are you getting yellow fire or red? how precise is the stream? if you're taking a lot of rounds fast, don't try to find it, hit cover fast and hope you don't die in the process ( you'll usually die if you try to trace the fire back at this point ). if it's yellow and widespread, then determine if it's aimed at you and take appropriate action. category: what are you being shot at with? be familiar with damage, sound, and accuracy of enemy weapons so you can quickly identify what they have and how to use it to your advantage.
One lag fighting principle i always try to remember is when you are starting to get hit, move behind cover around half health or a little less. this will help to avoid being lag cornered. good tactics bozor, i hope to read more from you. i'm not a big fan of jumping, but whatever works for you is the thing to do.
Re: Phat_Bob's Advice for Fighting LAG
May 8, 2011
---

Phat_Bobzor wrote:


The only time I recommend jumping is while reloading. You can't really do anything else constructive. Always shoot back though! You might be surprised at how often the enemy turns tail or dies

---
This is my main bunny-hopping time. It really pisses people off, but sometimes they get lucky RBS headshots.

Re: Phat_Bob's Advice for Fighting LAG
May 31, 2011
noticed people strafe me, and I am unable to even get a hitmarker on me, if we both strafe it can take 3 clips before one of us falls, if the enemy unloads a clip into to you and your still allive, rush and knife him before he reloads, will fail if he pulls pistol out, gamble always!
follow me on twatter https://twitter.com/gobbybobbyy
youtube.com/gobbybobby2
JOIN KEQ

PLANETSIDE 2 PC and PS4
EVE ONLINE
DUST 514
DCUO PS3.
Battlefield 4
Neverwinter
make an app on keqonline.com or Message me on PSN/ Steam

VISIT KEQ FORUMS http://forums.keqonline.com/index.php
MarginalsUtility
Monster Hunter
Registered: 05/21/2011
Offline
37 posts