Reply
Topic Options
Mark Topic as New

Mark Topic as Read

Float this Topic to the Top

Bookmark

Subscribe
Highlighted
Mass Effect 3 Preformance Concerns.
13 replies 3415 views Edited Mar 8, 2012
I am a mere eight hours into Mass Effect 3's singleplayer mode on the Playstation 3. When I began playing singleplayer at 8 PM, the game ran as well as it always has, with only nominal framerate drops and screentearing which are present in almost every game. After about two hours of playing, the game began to lag. Within a short time, the lag became so bad that the game became impossible to play in the most literal sense. I am not exaggerating when I say that the screen was frozen for two out of every five seconds of playing. It was the single worst lag I have experienced in all my years gaming.
This occurred on the Citadel, and on Eden Prime during the mission from the From Ashes DLC. After watching the first Prothean message, which appeared as a slideshow with choppy soundbites I could not deduce, Shepard was standing in the room with his two comrades. The game was lagging worse than any multiplayer game. I stood still hoping it would cease. This was when, with no enemies or hazards anywhere nearby, my Shepard collapsed and I received a Critical Mission Failure screen. When the game reloaded, the lag had not been abated. Only after shutting down and reactivating the console was I able to finish the mission without lag. While the problem did subside, I have serious concerns. Is it only possible to play ME3 on the PS3 for a few hours before it becomes too laggy to play and the system needs to be reset?
Additional problems I've noticed include gradually increasing loading times as I play more of the game. Also, the scanner which the player must pass through on the Normandy to move between the War Room and Galaxy Computer appears to be glitched. When I entered it the first time, the game locked Shepard in place while the grid passed over him twice before allowing him to move on. Now, Shepard remains locked in place while the grid passes over him several times before the game allows him to move on, so he remains int he scanner for a few minutes. It now takes so long to pass through that attempting to leave the War Room presents an opportunity to go make lunch.
Re: Mass Effect 3 Preformance Concerns.
Mar 9, 2012
Well theirs not time/memory lag like in Skirim, I already tested that out. Theirs the lag you have in the begging here and their (not much) which is the same after 20 hours. The major problems are not lag (Although their is a bit here and their) The major problems, and their major! With Mass Effect 3 (If you have been playing) well you would know.
Re: Mass Effect 3 Preformance Concerns.
Mar 9, 2012
And yes your right on one part most of the problems happen at the Citadel (Spelling?) and Some odd everyone gets the same exact thing problem at the end of the mars mission. That's what I find odd is the problems seem to be exacts, implanted to exact code!!
dr_f1ngers
I Only Post Everything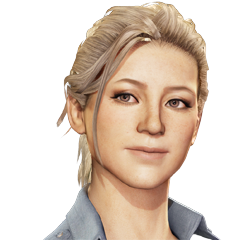 Registered: 07/28/2008
Offline
1387 posts
Re: Mass Effect 3 Preformance Concerns.
Mar 9, 2012
That scanner thing is so annoying. Idk who thought that was a good idea.
I've experienced a good amount of freezing at random places too. Like, I'll be walking and the corner of the screen will say LOADING, then it just freezes.
At times, the speaking and mouthflaps are off. It's like watching one of those old Kung Fu movies.
Re: Mass Effect 3 Preformance Concerns.
Mar 13, 2012
I'm quite a bit further into the game. Bioware is one of the studios I have most respect for, they can be relied on to produce high-quality, solid titles. It makes me wonder why the PS3 version has so many problems. There are enough glitches, bugs, and performance issues to make Bethesda proud. Did Bioware develop the game for the other console and port it over to the PS3 without taking time to focus test it? It feels like a giant middle finger from them.
PlayStation MVP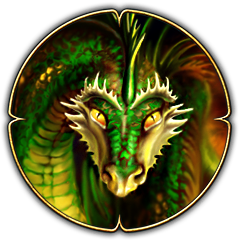 Registered: 04/18/2007
Offline
11294 posts
Re: Mass Effect 3 Preformance Concerns.
Mar 15, 2012
Over 30 hours of gameplay in solo and 1 level 12 multi-player character and I've only had 1 game freeze, which is on par with all other games I've played over the years. Outside of that one lock up I haven't had any other problems on my PS3.
Bioshock: Infinite My Review
dr_f1ngers
I Only Post Everything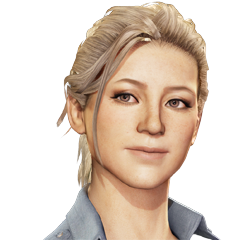 Registered: 07/28/2008
Offline
1387 posts
Re: Mass Effect 3 Preformance Concerns.
Mar 17, 2012
Hmm, maybe something's up with my PS3 then. It's happened enough times that I get a little antsy whenever random loadings do occur.
Wondering if this happens to anyone -- after connecting to mp and getting to the character screen, it takes a good while for it to 'load' completely. During this time, you're not able to press or scroll through anything on-screen. When I connected to mp for the first time, I actually thought it froze because it wasn't responding. Wasn't until I press the PS button and the XMB showed up that I realized it hadn't froze; it was just taking a super long time to load. This occurs a lot, but it never happened when I played the demo.
Re: Mass Effect 3 Preformance Concerns.
Mar 23, 2012
My friend and I both experience the multiplayer main screen loading issue, though it's no big inconvenience.
I'm quite nervous when I play ME3. The game causes my console to make more noise than usual, quite a bit more. Frequent framerate drops, texture-loading issues, and visual glitches frighten me into ending my play session early.
Re: Mass Effect 3 Preformance Concerns.
May 31, 2012
I'm currently playing through Mass Effect 3 a second time. I began playing the Eden Prime mission and had the same problem. While the rest of the game runs poorly, the Eden Prime mission drops the framerate below one fps. Interested how it is consistently the same level which paralyzes the game. This time, I restarted my console as soon as the issue cropped up, reloaded, and was able to play through the mission fine. That seems to work.
It irks me a bit that the level I paid an extra $10 for is the one that gives me trouble. I also have problems with Javik. He occasionally becomes blacked out and unselectable in the squad screen or disappears from the game if I bring him with me. I wonder why, as Javik is already on the disk.
Re: Mass Effect 3 Preformance Concerns.
Jul 1, 2012
the game has been glitchy since I first purchased it back when it came out. During my first playthrough of the game my whole game froze at least 4 times. And in multiplayer, I've been experiencing that too. I've experienced the frozen ps3 from me3 multiplayer at least a dozen times which is infuriating when you're in a match.
I've had the same scanner issue problem as well. My shepard couldn't move in that scan room and I had to restart my ps3.
I'm not sure how to make it more efficient but hopefully ea does something about these issues.