Reply
Topic Options
Mark Topic as New

Mark Topic as Read

Float this Topic to the Top

Bookmark

Subscribe
Highlighted
Mass Effect 3 is garbage now
3 replies 609 views Edited Jun 5, 2012
SInce the update I can't so much as answer the phone, answer the door, or make my kid a bottle or change a simple diaper without getting kicked from matches. And each time I lose my packs that I have spent my hard earned XP and real money on. And every single time my friends are completely fine with me being idle for 30-60 seconds to do what I have to do. Every time they will invite me back, but more often that not the match is over before I can get back because we were on gold and they just couldn't hold out long enough with 3 guys. And they in turn lose their equipment packs as well that they have spent real money on.
This is garbage. They should've implimented a voting system. They already have one in the lobby. Why can't we have one in the game!!??
And today I got kicked again for changing a diaper. This time it wouldn't let me back in because I supposedly don't have the same version of the game as my friends that I have already been playing with!! Obviously since we've been playing all day, our versions are the same. I can't join anybody now. Noone!! I have the update and all the add-on content. I restart and restart, there is no update.
For crying out loud, I can't even run to the frigde in between rounds to grab a pop without getting kicked!! This is ridiculous. Lose all my equipment because I grabbed a pop inbetween rounds!!?? Not just me, but the other 3 guys have to lose the match and all their equipment too just because of a phone call or a knock at the door. That's BS.
Get your Portable ID!
The gap between PS3 and everything before is so huge that backwards compatibility is more important now than ever. PS3 games should be preserved.
dr_f1ngers
I Only Post Everything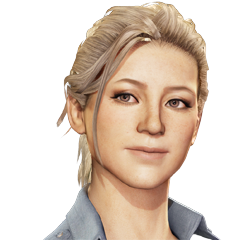 Registered: 07/28/2008
Offline
1387 posts
Re: Mass Effect 3 is garbage now
Jun 8, 2012
That sucks. :/
This is what I do: I take the controller with me and move the analog sticks every so often. It's a bit of hassle, I guess, but it works. Especially if you're still gone past the auto-kick time.
Re: Mass Effect 3 is garbage now
Jun 17, 2012
Private matches. Private matches are now your only sanctuary from the auto-kick. I usually make a game, then when it fills to capacity quickly flip it over to private and green up. It's a bit of a sacrifice because if you lose a man midgame no random can hop in and replace him.
But, I'm SO glad they didn't add vote-kick ingame.I already get kicked for all sorts of stupid reasons 'Using a claymore on an infiltrator', 'Not using equipment on silver', 'Using *insert race* cause I don't like them', All I need is some idiot kicking me midgame for 'kill stealing' or some troll group kicking me at round 11.
This can be solved if bioware simply saved credits and XP after each round, the connection to the game is already shoddy at best and this would solve losing credits at a disconnect, too.
The multiplayer needs a fun overhaul aswell.