Reply
Topic Options
Mark Topic as New

Mark Topic as Read

Float this Topic to the Top

Bookmark

Subscribe
Highlighted
NI No Kuni is amazing and i hate rpg's
4 replies 420 views Edited Jan 28, 2013
i stand by this... turn based is the laziest stupidest thing i have ever experienced in gaming. just sitting there selecting commands and allowing yourself to get hit really takes me out of the experience like no other game. i have had some great times with eternal sonata and the new paper mario because you actually are interacting with the game and have to block, time your moves and in eternal, fully run around the field, its a mix of real and turn.
the demo for ni no kuni i did not like and dont recommend it. just throws you in and doesnt explain jack. avoid it.
i bought NNK with caution and i fell in love with it and the battle system. finally they evolved it perfectly. for anyone who is cautious like i was, fear not its actually fun. your fully involved in the fight and it keeps you on your toes.
it also doesnt have annoying japanese blaring rock music during the fights or annoying emo white hair characters like most other rpg's do. the music is the tokyo philharmonic and its just beautiful.
i see alot of posts here about how turn based is keeping them away from this game/genre, fear not guys. im like you and i love NNK. pure turn based to me is the worst and NNK evolved it bigtime. highly recommend it. its beautiful, heartwarming and has alot of spirit. great voice acting that wont grate your nerves and make your ears bleed (looking at you persona 4 and Chie) and you can even select the japanese voices which are great. Thanks level 5 for breathing new life in turn based. this game is huge too, 22 gigs of blu ray ps3 goodness. this is what the ps3 was made for and it shows. its breathtakingy beautiful and really fun to play.
get it!!
Equality for all
Fender Bender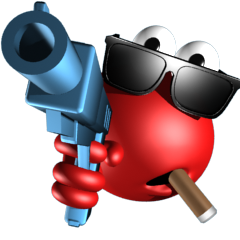 Registered: 04/17/2008
Offline
4292 posts
Re: NI No Kuni is amazing and i hate rpg's
Jan 28, 2013
I don't get why people are having trouble with the demo. I died the first time, but that was it. There were only a few options to choose from during battle so I don't get the difficulty. Anyway, for me it was the other way around. Playing the demo made me really want to get this game. It's a great game, on that we can all agree!
PlayStation MVP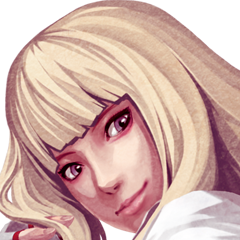 Registered: 04/26/2007
Online
11514 posts
Re: NI No Kuni is amazing and i hate rpg's
Jan 28, 2013
Playing the demo on my end didn't induce any fear into what Ni no Kuni would represent, as I thought it looked like a good game then just as I do now. It's a good thing though that Ni no Kuni plays more like a typical Japanese RPG than it does one from the new-age school of Square Enix rock 'n roll. The melodies in Ni no Kuni bring the game to life, having my head humming the tunes along with the game. It's not like those annoying rock scores not belonging to the likes of last year's Final Fantasy XIII-2. The world is also definitely a beautiful place to breath in. While I wouldn't say Ni no Kuni is the best RPG one can find on the market, it's definitely worth getting if you're looking for a tasty treat to hold you down.
Re: NI No Kuni is amazing and i hate rpg's
Jan 29, 2013
for most people who dont play rpg's its very overwhelming. for newcomers, most rpg's put you off with either the bad acting or boring battle system. its a love it or loathe it genre. im happy they mix the genres of action and turn based with NNK. rpg's could reach alot more people if they did what ni no kuni did and have actual sympathetic loving characters and real music. so happy it breaks the norm.
for non rpg gamers, the demo really should not be played. theres no way you can get a good impression of how the game actually is considering NNK is gigantic and it started you at the middle.
Equality for all
Arghgyle
PlayStation Moderator

Registered: 12/20/2012
Offline
2673 posts
Re: NI No Kuni is amazing and i hate rpg's
Mar 23, 2013