Reply
Topic Options
Mark Topic as New

Mark Topic as Read

Float this Topic to the Top

Bookmark

Subscribe
Highlighted
Dear Katie Couric and those regarding violence in video games
[ Edited ]
43 replies 279 views Edited May 4, 2013
Katie Couric;
You made a call to 'gamers', Katie, to defend the violence in video games. I am not going to fall prey to this grandiose 'call out'. But instead, this 'gamer' will offer up a counter challenge to you and to anyone that may feel pointing fingers at this entertainment medium as a source of violence and terrorist training is justified. My challenge is this; If you truly think video games are a source of inherent violence and malevolence in today's culture, I urge you to sit down and play what you complain about but freely give to your children when they want it, even though an age limit is on the box that you ignore. Take in the content of the accused games and remember it. When you have a solid understanding of whatever offence you have with the game, shut it off and then turn on CNN News, Fox News or even your local news and watch the entire broadcast. I would like you to compare the video game you just played to the news broadcast you just watched. Of the two comparing sources, which contains the most real world violence and uplifting of violent figures?
You were quick to bring Adam Lanza to light, saying he played violent video games. But for how many days did news outlets post Adam's face on every single broadcast, detailing his life and the events of the Newtown massacre in the most provocative and enthralling manner as if we were watching a summer blockbuster unfold right before our eyes...and our children's eyes.

Throughout history, violence has begat tragedy, and tragedy, violence. When senseless crimes occur, be it a shooting or terrorist attack, the very first thing everyone always asks themselves and the media is 'why?'. And inevitably, that question can never be answered with a justifiable reason or explanation, leaving people confused and ever searching for an explanation or justification to calm the confusion within themselves. Because of this, people begin pointing fingers and laying blame on the things that could be easy scapegoats in order to be able purge themselves of the confusion they have, even if the scapegoats are without direct connection to the offense; music, movies, public figures and in your case of blame Katie Couric, violence in electronic entertainment such as video games.
You made Adam Lanza an anti-hero while parents waited to find out if their child was still alive or not. Was that in the best interests of today's kids or was it in the interest of your ratings? What about the coverage of the Boston bombings and the cheering as we shot down a suspect and carried away another. But that was Patriotism and justice, not violence, right?
But video games are definitely the source of violence.....right?
Re: Dear Katie Couric and those regarding violence in video games
May 4, 2013
It was a thought process I was sharing with fellow gamers. Its very obvious she wont read these forums, the intent of the address was to point out to readers who the thoughts were in regards to. I apologize it wasnt to your tastes bookpride.
Uncharted Territory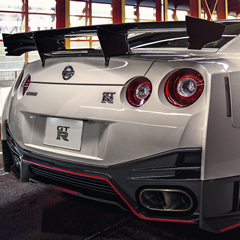 Registered: 06/06/2012
Offline
1392 posts
Re: Dear Katie Couric and those regarding violence in video games
[ Edited ]
May 4, 2013
Re: Dear Katie Couric and those regarding violence in video games
[ Edited ]
May 4, 2013
Even if violent video games were to be banned, senseless violent crimes will still occur in the U.S. today. I bet she doesn't realize that Adam Lanza and other shooters have mental health problems that weren't addressed that caused them to act out in premeditated violence.
There is no source that video games causes real world violence.
Playstation Telephone Hours:
Monday-Friday 8:00am-8:00pm PST (Closed on Saturdays & Sundays)
Customer Service
- 1-800-345-7669
Account and Billing Support
- 1-877-971-7669
Sony Rewards
- 1-888-715-7669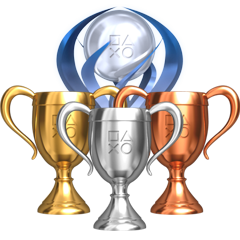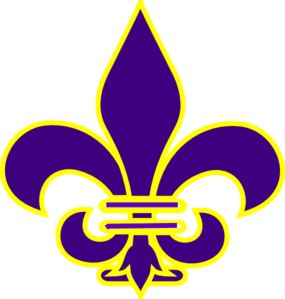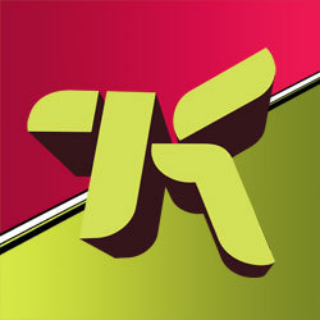 Re: Dear Katie Couric and those regarding violence in video games
[ Edited ]
May 4, 2013
This would make quite one-sided discussion in a gaming forum. I think we can all (most) agree that video games don't cause violence.
Who's she anyway (Sorry I didn't read)? If she's a politician, I can tell that the thing with politicians is that they always need to have an answer for everything, even if they have no clue what they are talking about. Too many of them like to do nothing but point fingers. It's only natural to blame video games without better knowledge.
If she's just some low-quality article writer, should we even care?
"How do you prove that you exist...? Maybe we don't exist..."
Treasure Hunter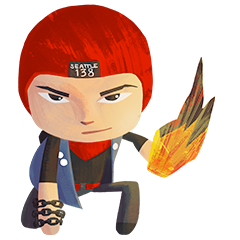 Registered: 03/09/2013
Offline
4945 posts
Re: Dear Katie Couric and those regarding violence in video games
May 4, 2013
"Violence has always been about innit, like cowboys and Indians; they didn't have Playstations and Tupac then, and there was still violence. Do ya know what I mean? So you can't really blame it on stuff; it'll always happen, that's the world innit, it's made up of different types and that. Even y'know, Dinosaurs; look at them. They caused a lot of trouble."
~Karl Pilkington
DrGadget
Welcoming Committee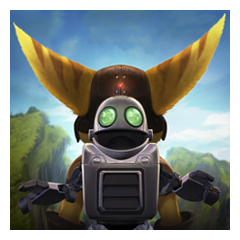 Registered: 01/19/2004
Offline
36886 posts
Re: Dear Katie Couric and those regarding violence in video games
[ Edited ]
May 4, 2013
Katie Couric is the very essence of a Lamestream Media tool. She's a talking head lapdog. She has no journalistic integrity. I don't understand why anyone still watches her.
I had no idea she was saying these things about gamers, because I have her tuned out. She has nothing to say to me. I refuse to allow her access to feed false data into my brain. If I see her on TV I instantly change the channel on her yap yap yap. It doesn't surprise me in the least that she would say these things, because that is right up her alley. She is well known for launching factless crusades against things she doesn't actually understand. I was merely unaware that she said those particular things, as I never listen to her anymore. What surprises me is that anyone else in the universe ever listens to her.
Get your news from anywhere else. Katie Couric doesn't report news. She feeds people propaganda. No, this is not an exaggeration. Nothing good comes from listening to Katie Couric. I often use her as a prime example of what's wrong with the Media. The Media* isn't interested in facts. It just wants you to think whatever stupid thoughts it decides to push this week.
* I fully realize that "media" is a plural noun, but the Media (capitalized) does not act as a group of individuals. The Media (singular) acts as a single monolithic entity that doesn't entertain opposing opinion, and all of its little soldiers (including Katie Couric) march in lockstep to hammer home the same message everywhere. So when you see Katie Couric saying something, it's really not her. You're listening to the Media speaking through her like a muppet. She never ever ever ever ever ever deviates from the Media's talking points du jour. She's a good little soldier and delivers the pre-approved narrative as if she was capable of independent thought and came up with it on her own. But you can change the channel and see other Media soldiers using the exact same phrases and forming the exact same "independent opinions". She's a Stepford Wife of the Media.
Re: Dear Katie Couric and those regarding violence in video games
May 4, 2013
I am aware these types of stories are a dime a dozen, however in this case this particular one is making headliens on many news sites and forums, including gaming communities. I know I am posting this to a biased crowd..my point was not to 'ralley' the troups, as it were. My point in sharing this thought with you all was to help any of those whom would like to answer Katie's 'call' with hostility to not do so, and to do it with the real intellegnce we all posess.