Reply
Topic Options
Mark Topic as New

Mark Topic as Read

Float this Topic to the Top

Bookmark

Subscribe
Highlighted
Re: 'Duck Dynasty's' Phil Robertson on Indefinite Hiatus Following Anti-Gay Remarks
Oh I'm sorry..I forgot this is about the **bleep** community. How dare we bring up religion. Just admit it. They got their feelings hurt because here is another person that don't think two dudes going at it is how the world should work and you don't like it. It goes against everything in nature. I'm guessing with the freaks out there today being Christian is worse than taking it in the **bleep**. Whoops, I didn't get that passage. And here is a smiley for all those that obviously spend way too much time online.
Re: 'Duck Dynasty's' Phil Robertson on Indefinite Hiatus Following Anti-Gay Remarks
I've got a question, hope you can help me out. I have some items in my shopping car, but i don't want 'em anymore how can i reject them out from my car?
Thanks
Re: 'Duck Dynasty's' Phil Robertson on Indefinite Hiatus Following Anti-Gay Remarks
---

cryariverglaad wrote:


I personally think all the GLAAD members should go live on their own private island. It's getting to the point where it's bad to be a Christian? Really? I hope you ignorant fools don't celebrate Christmas. In case you didn't notice, it starts with CHRIST. Why don't people live their lives and be secure in it? If you were secure you wouldn't have to be crying at the drop of the ones who think what you're doing is wrong. That doesn't mean they don't like you as a person. This country use to be a God fearing country and now, you can't even mention God in public without some idiot crying for attention over being offended. The Christians need to start standing up again to these morons. I bet half of the gays that are crying don't even watch the show. They heard through someone who heard through someone else that this was said. Well, did you leave out the part where Phil said he would NEVER treat anyone differently because of their life choices? It must make you bunch of people mad because you can't get whats left of this great nation to submit to your wanting to go aganist nature and all that is normal. Love who you want to love. Do what you want to do. BUT you can't fit a square in a triangle, you don't have ocean front property in Airzona. That don't mean the maker of this puzzle is going to fire the one that thought it up just because you decide to put a different piece there and it won't let you! Get over your self. This world is on it's way to an end anyway. With this usless president and the gays running around stirring up crap. When the word of the Lord gets denied you better look to the heavens because he is on his way back and you squids will have to answer for yaself.

---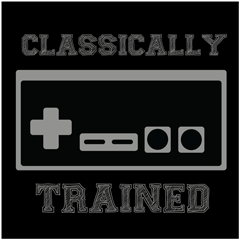 Offline
Re: 'Duck Dynasty's' Phil Robertson on Indefinite Hiatus Following Anti-Gay Remarks
[ Edited ]
Ok, if I went on Facebook and posted some lengthy post similar to this Duck Tales guy, and my employer saw it, I would get fired. Simple as that.

What is so astonishing to me... Is how a lot of republicans come out of the woodwork, in a situation such as this, and automatically defend the person who has spewed hateful bull as if that person is the victim of some huge communist conspiracy to suppress free speech. To me... It honestly makes it look like they (the Republican Party as a whole) are racist and homophobic. Because there is no other logical explanation for them consistently defending this. Paula Deen uses the N-word and gets a whole **bleep**storm of backlash and random republicans are talking about the first amendment? Without fail, one of these issues comes up and a large number of republicans start fighting the good fight in the defense of the oppressed (aka the person who is actually at fault that is getting backlash for saying ignorant things). And then they start pounding the table and screaming CONSTITUTION as if they have some sort of legal or constitutional justification for their bigotry. With the guise that they ever cared about the Constitution prior to a democrat being POTUS. Please tell me when the Republicans were pounding the table about the CONSTITUTION (which it's clear a great number of them do not understand) when George W. was casually taking a dump on it left and right?

You can say whatever the hell you want to and no one is going to put you in jail for saying it (Well let's not get into the if you are a Muslim and the TSA is watching you BS). The First Amendment protects citizens from being prosecuted/persecuted by the US government based on the things they say. That has absolutely nothing in the world to do with a company deciding to terminate an employee who went into the national media and basically said that blacks were happy in this country before welfare. This guy had every Constitutional right to say what he said. The public had every Constitutional right to fart in the general direction of what he said. And A&E had every Constitutional right to sever their ties with the idiot who thought that it was ok to say it. And that's all I have to say on the matter.
Re: 'Duck Dynasty's' Phil Robertson on Indefinite Hiatus Following Anti-Gay Remarks
I don't see what the big deal is. It's just a homophobic, idiot yokel from a stupid show expressing his age old views. This guy isn't important.
Re: 'Duck Dynasty's' Phil Robertson on Indefinite Hiatus Following Anti-Gay Remarks
---

Setzaroth wrote:


It's sad how touchy people are these days. Well, not all people, just the ones who need their lifestyle justified at every turn.

A&E will regret this decision, and the Robertsons probably don't care. They were doing more than "OK" when they got picked up for this show

It's called freedom of speech people... it's a right even when it offends you. We've got a serious problem in America if a minority can squeal and get you shut down.

http://www.hollywoodreporter.com/live-feed/duck-dynastys-phil-robertson-indefinite-666808

---
In that case it's A&E freedom of speech. It's a private company, not a public organisation.
The Robertsons are not "banned from the Air". They can Always choose to air their own show if they so badly need to be on.
That said, and it's no secret I'm a firm atheist. I think it's sad. Their beleif are a part of who they are so if you choose them for a reality show.. wel...
I have many friends who loved the show and I don't remember them bugging me with beleif because of it.
Only problem for me is.
If I see just another freakin facebook post about it. I might just burst it. I got your point peeps!!!
Freedom is not the power to say no.
Real freedom is the power to say yes.
6EQUJ5 Do you copy?
co-founder
The Black Hat Squad/Black Hat Squadron/Novus Black Hats
Novus international elite force
Black Hats website
Black Hats on Facebook
Re: 'Duck Dynasty's' Phil Robertson on Indefinite Hiatus Following Anti-Gay Remarks
---

PLYMCO_PILGRIM wrote:


---

ccrogers15 wrote:


---

Tim111 wrote:


I find it amusing the LGBT community is up in arms about this, yet quiet about India wanting to deport ALL gay partners of American diplomats. Seems to me that the deportation of gay people from a country would warrant at least a response. Priorities people.....

A southern redneck with anit-gay views isn't news. But I guess these organizations need to get their names out there somehow.

---

Because this is in the United States. Us gays deal with enough crap as it is. This is how we want to be happy. You guys have no idea how much we have to deal with.

---

Think about it for a minute. You want people to accept and respect your viewpoint and life choice, correct? I respect it, I have no problem at all with you being gay, it makes you no better or worse than any other American. However, this same acceptance and respect that you want is not being extended to those of the Christian and Muslim faiths, and in the name of intellectual honesty it should be. Religious people deserve the same civil liberties as everyone else.

I have a gay friend and 2 gay family members. They deal with less grief about their life choice in the media and in their real lives than I see those in my circle whom are Christians deal with through the media and real life.

On an individual level people don't have to accept the religious people's views at all, that is our perogative. However, there is no need to for people to act like fascists about it and call for people to be individually persecuted for their religious views, especially in America!

---
I have no idea wich channels you watch, certainly not any I know of!
Everytime I watch a US channel I feel like I'm bombarded with christian "lines"
God here, God there...
Freedom of beleif is just that. You can beleive in anything you want and no one can discrimate you for that.
It does'nt grant you freedom to impose you're thoughts ,beleifs or way of life on others.
I keep hearing about "tolerance" from religious group. Yet they are the most intolerant.
Go figure.
Freedom is not the power to say no.
Real freedom is the power to say yes.
6EQUJ5 Do you copy?
co-founder
The Black Hat Squad/Black Hat Squadron/Novus Black Hats
Novus international elite force
Black Hats website
Black Hats on Facebook