Reply
Topic Options
Mark Topic as New

Mark Topic as Read

Float this Topic to the Top

Bookmark

Subscribe
Highlighted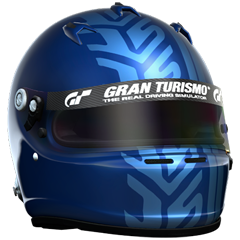 Offline
Re: I think Sony has given people too much credit...
Options
Mark as New

Bookmark

Subscribe

Email to a Friend
eXodd wrote:

coreno wrote:

Having been on these forums since 2001, and moderating since 2005, I've learned a lot about "this crowd", and forums in general.

People here love individuality, personalization, and rewards. That's always been part of the big deal of Custom Avatars. You get to give your posts personality and individuality, and stand out when skimming through a thread. We also had it setup so that you we rewarded this at a certain rank, so you had to work to this reward, making it all the more attractive.

Rank colors (and ranks in general) are long the same line. While not as customizable, it helps a person stand out even more in the large userbase, and show how long they've been here. A color is much easier to spot. People would also change their posting habits just to obtain a particular color, and then keep it for as long (or short) as possible.

Few people like change, especially drastic changes, and even more especially when it's forced against their will. You couple that with lost individuality, lost rewards, and an undeniably asinine navigation box thats 225x290 to navigate the large number of boards, lack of a jump to last unread, and inability to even jump to a specific page in a thread from the thread listing....

Now the picture becomes clearer of all the voices of frustration, anger, and hate. Some things may get better with time, but how much are people willing to put up with, and for how long?


I agree but one thing that annoys me the most is the lack of Edit button. Many of us had information threads and such and those drastic changes made these threads completely obsolete as we can no longer edit them as new information comes in. It was something that i liked on these boards and now they're gone, including mine .
The magic of copy paste..