Reply
Topic Options
Mark Topic as New

Mark Topic as Read

Float this Topic to the Top

Bookmark

Subscribe
Highlighted
My violent games report
[ Edited ]
32 replies 898 views Edited Feb 15, 2014
Some of you may have remembered I asked for help a while back on this report. Here is the finished product. Naturally its formatted better for the actual submission, but I did what I could with these forums.
----------------------------------------------------------------------------------------------------------------------------------------------------------------------------------
Abstract
This paper talks about how violent games relate to the politics gun control and its possible relation to violent crimes. Violent games have been mainly attacked because of their use of guns to depict and carry out violent actions in the game. However, there are much more brutal games that don't involve any guns. I would think a game that has you tearing someone's head off with your bare hands would warrant more concern than one with a gun. But this is not the case, which leads me to believe that the focus on shooting games is more of a scapegoat for a political agenda than actual concern for the public
This will also go over what effect games have on kids, and the rating systems involved in gaming. The common consensus is that violent games desensitize the player, which has led to concern about children getting their hands on certain titles. While this is a legitimate concern, it hardly justifies some of the legislation that some have attempted to push through because there is a rating system that tells you exactly what the game entails. The government is not responsible for protecting your children. The dislike or distrust of games stems from a lack of understanding and cultural traditionalism. Violent past times have been an accepted part of human history for centuries. From boxing to football and rugby, to action movies... yet none of these things have come under anywhere near the amount of scrutiny that "violent games" have. Most claim because it's "interactive" But sports are not? There is no logical link between violent games and violent actions, and this paper explains why.
----------------------------------------------------------------------------------------------------------------------------------------------------------------------------------
Violent games don't cause violent crimes
Columbine High school, April 20, 1999, explosions erupted, shots ring out, 12 students and one teacher lie dead, with 24 others sustaining injuries. This event became an infamous moment in our nation's history and one that has almost single handedly become the catalyst for debates about everything from bullying, to violent video games and gun control, because the pair that committed this crime were allegedly fans of the first person shooter game "DOOM".
Violent games are extremely popular, but what is their potential for harm in the society we live in today? According to an article on ProCon.org: "97% of 12-17 year olds in the US played video games in 2008, thus fueling an $11.7 billion domestic video game industry. In 2008, 10 of the top 20 best-selling video games in the US contained violence." (procon.org, 2013)
Violent video games have been blamed for everything from school shootings to an increase in bullying, and violence towards women. One of the things people of the "Violent games are evil" camp like to claim is that games with violent themes desensitize the user to seeing things of that nature and to violent acts.
seeing things of that nature and to violent acts.
Video game advocates contend that a majority of the research on the topic is deeply flawed and that no causal relationship has been found between video games and social violence. They argue that violent video games may reduce violence by serving as a substitute for rough or otherwise dangerous physical play and by providing a safe outlet for aggressive and angry feelings they are therefore a safe pastime.
The debate over violent video games can be traced back to the 1976 release of the game Death Race. According to an article from procon.org, "The object of the game was to run over screaming "gremlins" with a car, at which point they would turn into tombstones. Controversy erupted because the "gremlins" resembled stick-figure humans, and it was reported that the working title of the game was "Pedestrian". After protestors dragged Death Race machines out of arcades and burned them in parking lots, production of the game ceased. In 1993, public outcry following the release of violent video games Mortal Kombat and Night Trap prompted Congress to hold hearings on regulating the sale of video games. During the hearings, California Attorney General Dan Lungren testified that violent video games have "a desensitizing impact on young, impressionable minds." (procon.org, 2013)
Although the sentiment that you should keep violent games out of the hands of children seems to make sense on the surface, but when you really break it down it's not what it seems. According to an article from Howstuffworks.com there are some effects to children playing violent games, but that doesn't prove a link between emotion and action. It goes on to say: "Children who play violent video games experience an increase in physiological signs of aggression. According to the authors behind the meta-analysis, when young people are playing a violent video game, their blood pressure and heart rate increases, and "fight or flight" hormones like adrenaline flood the brain. The same thing happens when people are in an actual, physical fight. One study even showed a difference in physical arousal between a bloody version of "Mortal Kombat" (a fight-to-the-death game) and a version with the blood turned off." (2013)
However, there was an experiment done by Penn and Teller on an episode of their show, where they studied the effects of violent games on children. They talked to a young boy who was about 9 years old who loved violent games, and later, took him to a shooting range with a trained military professional and had him shoot 1 round out of a military grade weapon. What was the result? It made him cry. A future killer? I think not.
The content of some games are not for everyone though, and for this purpose games are rated according to content, similar to TV shows and movies. Games have had ratings for a very long time, even prior to the ESRB (Electronic systems rating board) involvement in the industry and it is therefore up to the parents to determine what is appropriate for their children. The ratings are clearly visible when communicating the recommended age of the user and descriptive on the back of the game case about the content.
According to ProCon.org, "On Oct. 7, 2005, California passed a law that required violent video games to include an "18" label and criminalized the sale of these games to minors.
The law was then blocked by the US District Court for the Northern District of California and was struck down in Feb. 2009 by the 9th US Circuit Court of Appeals citing First Amendment protections and the inability of the state to demonstrate a link between violence in video games and real-world violence." According to an article by Romeo Vitelli, Ph.D, these were the reasons it was not allowed to become law:
Lack of real agreement over whether a consistent relationship between video game violence and real-life violence
Problems over how aggression is actually measured. Since there are no commonly accepted tests of aggression, researchers often use laboratory measures that may not be valid or reliable enough to test the link between media violence and aggressive behavior.
The possibility of publication bias. Usually studies with positive results get published in professional journals while negative findings often go unpublished. Many researchers tend to ignore studies that disprove their own research which can slant their own conclusions over whether a link exists.
The problem of small effect sizes. How large a correlation does there need to be between video game violence and real life aggression? Almost all meta-analyses agree on a correlation of about 0.15 which, while significant, is really not that large. Researchers also debate whether an effect size that small is enough to rein in the entire video game industry as a result.
Once again, it is not the government's job to regulate what your kids consume, that is your job as a parent or legal guardian. As soon as the government starts regulating basic freedoms for the "Good of the people" you will have a much more serious problem than simulated pixels designed to look like blood.
Defenders of violent video games argue that the research has failed to show a causal link between video games and real-world violence. They argue that correlations between video games and violent behavior can be explained by youth predisposed to violence being attracted to violent entertainment. Additionally, if video games do cause kids to be violent, then one would expect juvenile violent crime to increase as more youth play violent video games. Instead, the arrest rate for juvenile violent crimes has fallen 49.3% between 1995 and 2008, while video game sales have quadrupled in the same period. (ProCon.org 2013)
CBS News reported on Feb. 18, 2013 that "the shooter at the Dec. 14, 2012 Sandy Hook Elementary School massacre "was motivated by violent video games and a strong desire to kill more people than another infamous mass murderer," citing law enforcement sources. CBS also cited unnamed sources saying that the shooter was "likely acting out the fantasies of a video game as he killed 20 first graders and six adults at the school." Connecticut State Police spokesman Lt. Paul Vance called those reports "mere speculation" and said it was too early to know the killer's motivation"
The problem with that logic is, even if it was true, it doesn't prove anything at all. Let's say he was acting out something he found in a video-game, that doesn't mean that games are the cause of, or even capable of driving someone to commit such crimes. This is a prime example of the mainstream media's agenda to use a scapegoat to pass the blame off on an unrelated matter to appeal to the uneducated viewers so as to divert them from questioning the much more complex cause of issues such as these. Mental health and the stability of the home, as well as the lifestyles of the parents of the criminals involved, along with 1000s of other factors that have nothing at all to do with virtual worlds should be investigated with as much if not more scrutiny than games. The media has always used a scapegoat to give the masses a straw man to hate. In the 1950s comic books had to bare this particular cross in response to the same issue.
In my mind, a game that has you tearing someone's head off with your bear hands or a hand-held blade would be much more disturbing and thought provoking than a game that simply has you shooting virtual people. Yet, there is little to no talk about games such as Mortal Kombat and God of war (pictured below) these days because there is no political leverage to be had concerning them
Imagine for a moment that video-games, even violent ones, have been around for a century or so, and that high schools held weekly tournaments and played local games promoting them. It would be a major source of revenue and attraction for the campus. Nobody would be actually hurt; it would be almost the equivalent of a movie night. Then, along comes, football, a game that entails literally and physically hurting and smashing into your peers, a game that has factually been linked to real-life injuries, and real-life problems, and it would be played by those same young kids that are so "susceptible to violence from a virtual medium".
Applying the aforementioned logic that "violent games are a major cause of crimes" it would stand to reason that football would be banned, and would be acquiring the same negative attention that gaming has today. But these roles, as you know are reversed, and this violent, physical game endorsed by authorities who are in charge of our children's growth and development has gone un touched by the agenda of the anti-gaming populous.
The issue is not the video-games. It is a cultural lack of understanding mixed with repressive traditionalism, salted with a political agenda of gun-control. But that's an entirely different topic.
RE-THINK SALAD
King_xO-AsSaSSin
Treasure Hunter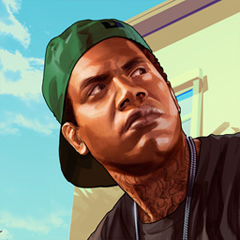 Registered: 08/18/2012
Offline
4550 posts
Re: My violent games report
Dec 2, 2013
I'm going to be real here when I say videogames draw you a distance away from doing it in real life. Why is that you might say? It's because (and it's going to sound stupid) you only live once. So after you die, what happens next? Is there afterlife (I'll let you to decide on that)? Sure it might give you knowledge on how to kill someone but the fact is the videogame industry faces one important factor than anything else and that is to entertain you. If someone ever to **bleep** me off in the real world, I would murder him......Online in the game. Nice discussion Setz.
Ghost of Sparta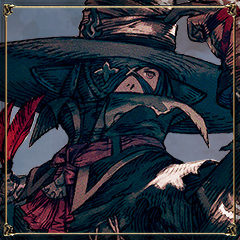 Registered: 07/27/2012
Offline
13569 posts
Re: My violent games report
Dec 2, 2013
---

Anhquangpro wrote:


Wow, that's a bright report. Hurt my eyes a little.

Tag: túi xách hàng hiệu - túi xách đẹp - túi xách nam - túi xách nữ - túi xách hàng hiệu giảm giá - túi xách thời trang


---
Solar flare!