Reply
Topic Options
Mark Topic as New

Mark Topic as Read

Float this Topic to the Top

Bookmark

Subscribe
Re: My violent games report
---

nilebandfan wrote:


I used to think that videogames violence wasn't a big deal but know have to think that videogames rated as 18 would be necessary .

Just see lately how GTA V , infamy scene, little Bonnie and tough guy Clyde in The last of Us,I didn't expect that even little Bonnie would even act like his mentor, and the horrible torture scene in the future Metal Gear Solid and I just say **bleep** is wrong with u ppl?Jezz I just stopped buying videogames maybe I'm getting old but all this nonsense overtoned violence wouldn't give you anything good to learn at all. Definively youth it's a illness that only can be cured with time.

I know that you young lads only want to sit your lazy arses and play all day like I used to but, you are very irresponsable for promoting that stuff. Violence onle generates more violence. Just make conscience,a little bit? Will you? Don't harm at all.

My 2 cents.

---
Nice stereotyping.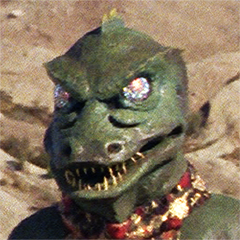 Offline
Re: My violent games report
---

nilebandfan wrote:


I used to think that videogames violence wasn't a big deal but know have to think that videogames rated as 18 would be necessary .

Just see lately how GTA V , infamy scene, little Bonnie and tough guy Clyde in The last of Us,I didn't expect that even little Bonnie would even act like his mentor, and the horrible torture scene in the future Metal Gear Solid and I just say **bleep** is wrong with u ppl?Jezz I just stopped buying videogames maybe I'm getting old but all this nonsense overtoned violence wouldn't give you anything good to learn at all. Definively youth it's a illness that only can be cured with time.

I know that you young lads only want to sit your lazy arses and play all day like I used to but, you are very irresponsable for promoting that stuff. Violence onle generates more violence. Just make conscience,a little bit? Will you? Don't harm at all.

My 2 cents.

---
Here's my two cents:
You're a fan of the band Nile. I'd say you're irresponsible for promoting that band on a family-friendly forum.
Here's a few choice titles from Nile's back catalog:
Masturbating the War God

Utterances of the Crawling Dead

Cast Down the Heretic

Annihilation of the Wicked
Hmm, not exactly Flower Children material. I realize that their lyrics are storytelling devices that are not suiotable for children, and the same applies to video games.
Spare us your righteous indignation, and look in a mirror.
Spoiler
By the way, I am also a fan of Nile. In fact, I have been friends with the band's original drummer, Pete Hammoura, for over ten years.