Reply
Topic Options
Mark Topic as New

Mark Topic as Read

Float this Topic to the Top

Bookmark

Subscribe
Highlighted
GatorsDynasty Offline
Re: NBA General Discussion Thread
winner of knucklehead NBA'er of the year goes to...
Minnesota forward Dante Cunningham is in serious trouble.
Friday morning Cunningham was arrested and eventually was charged with felony domestic abuse.
Sunday he was arrested again — this time on suspicion of making terrorist threats. That according to what the Medina police told the Minneapolis Star Tribune.
Medina police officer Chris McGill on Sunday confirmed Cunningham's arrest, but declined to give details. He said that the department would issue a news release Monday morning.
The Timberwolves released this statement:
"The situation with Dante Cunningham is very fluid and we continue to monitor all available information. We reiterate that the Minnesota Timberwolves do not condone the behavior described in the accusations. We continue to wait for the legal process to run its course and will have further comment when appropriate."
Cunningham was already due in court Monday related to last week's domestic abuse charge. The Star-Tribune has more details on that charge.
In that case, he is accused to trying to strangle a woman in his Medina home. According to the complaint, the woman told authorities that the two have been living together for eight months, but having problems lately, including an argument about 3:30 a.m. Thursday after which Cunningham left in anger and she then locked the bedroom door.

A short time later, the complaint stated, Cunningham returned, kicked in the bedroom door, slammed her against the wall and choked her for about 15 to 20 seconds before letting her go and leaving the home.
Cunningham was out on $40,000 bail when the second incident occurred.
Cunningham, 26, is in his fifth NBA season. He has averaged 6 points and 4 rebounds a game in about 20 minutes a night off the bench for the Timberwolves this season.
Re: NBA General Discussion Thread
Pacers throwing in the towel while looking for excuses.
http://probasketballtalk.nbcsports.com/2014/04/08/paul-george-david-west-request-some-rest-vogel-wil...
After the most recent Pacers loss coach Frank Vogel said he thought his starters looked tired. This was a team that put a premium earlier in the season on getting the No. 1 seed in the East and they have faded lately, they have looked mentally disinterested (save vs. Miami) so maybe there is something to the burnout talk.
So, with four games left, the Pacers are going to rest guys – Paul George David West specifically asked for it. You can bet Roy Hibbert will be in that mix.
That's what coach Frank Vogel told media members Tuesday, including Scott Agnes of pacers.com.
I agree with Vogel that this is not the lone problem, the Pacers have a series of overlapping issues that have led to their recent collapse.
However, rest — physical and mental — is part of what is needed. The Pacers need to step back, catch their breath and then come at their problems. There is a reason Gregg Popovich, Erik Spoelstra, Doc Rivers and a host of other quality NBA coaches rest guys down the stretch (or at various points during the season).
The Pacers should do it if that means accepting the No. 2 seed in the East.
GoodLuckSaturday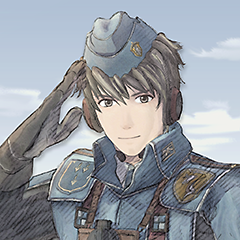 Online
Re: NBA General Discussion Thread
Miami... Keeping Indy in the race
GoodLuckSaturday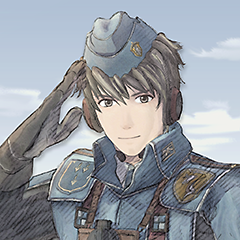 Online
Re: NBA General Discussion Thread
Tells you how good the Eastern Conference is that you can score 23 in a half and have a real shot of being in first place by this time tomorrow.
Maybe that is.
Re: NBA General Discussion Thread
Indy gets taken to the buzzer by Milwaukee but wins and Memphis beats Miami...... What is going on?