Reply
Topic Options
Mark Topic as New

Mark Topic as Read

Float this Topic to the Top

Bookmark

Subscribe
Highlighted
PS4: Sony Will Let Microsoft Make First Move
13 replies 405 views Edited Jan 22, 2013
Hirai sees no point in announcing first.
You may have noticed that there are lots of rumours flying about regarding next-gen consoles. No one knows definitely when Microsoft and Sony will unveil their successors to the current Xbox and PlayStation, but Sony CEO Kazuo Hirai has said that it will let Microsoft make the first move.
In the Business section of The Times today, Hirai said, "Why go first, when your competitors can look at your specifications and come up with something better?"
With Nintendo already out the next-gen blocks with the Wii U, can Sony hold its bottle until the Microsoft announces? Surely his comments are slightly disingenuous, since there would be relatively little scope for changing the specs of the PlayStation this late in its development cycle. It's more likely that the additional time would be use to adjust the messaging surrounding the announcement.
Last week was a speculation rich week for the PlayStation 4, with reports that Sony will retire the DualShock controller.
http://www.ign.com/articles/2013/01/21/ps4-sony-will-let-microsoft-make-first-move
I don't know about you guys but this is a dumb move. I almost cursed out loud when I read this article.
People who are Sony supporters like me are going to be sorely disappointed. Why let your fiercest rival gain an heads-up? Sure Microsoft doesn't do good in Japan like Sony does, but what the hell? I want this company to do well, but I can't support this recent move. They should fire Hirai and replace him with an ambitious, respectable CEO that takes no prisoners.
Remember when the PS2 launched and it kicked butt? There was a console that Microsoft later launched called the Xbox, which didn't steal Sony's shine. When Microsoft's Xbox 360 came out a year before the PS3, Sony struggled mightily trying to convince people that it was the superior console. Sure it " out shipped" the 360, but Microsoft gained a foothold in the console war which if Sony was on its A game, the 360 and its successors wouldn't have seen the light of day.

Re: PS4: Sony Will Let Microsoft Make First Move
[ Edited ]
Jan 22, 2013
It depenads on the time-frame we are talking about. Have you ever wondered why in court both sides have different times for opening and closing arguments? That because speanking first and speaking last has weight that can be used in various ways. Much like a court room there will be many times to speak between now and the launch of systems. The only thing Sony or MS can really do badly is missing a holiday....that is it.

Already from what has been leaked it appears noth MS and Sony will be very conseravtive in the next generation. The next systems WON'T be 8x as powerful, there won't be a huge jump in processing power. Both system appear to be designed around similar chip-sets to run cool, draw less power, require smaller power supplies - thus have small cases, and be sold for less then $400. What that means is that "spin" will be very important this next genaertion...what is said and how it is said will matter for hwo they systems are viewed. That means WHEN things are said before or after and when things are released before or after will matter slighly. But keep in mind a week or a month in-front or in-back of the other guy won't matter a year into the cycle.
"If you want a picture of the future, imagine a boot stomping on a human face" - George Orwell

"A word and a blow -- And the blow first!" - Scottish Reiver Saying
Re: PS4: Sony Will Let Microsoft Make First Move
Jan 22, 2013
As far as i'm concerned, it's not about who makes the first move, it's about making your announcement stand out. Which means when you make it, you make it great with game announcements, games that will have people hooked, games that people want to play, having a great price, talking about what the console can do, what to expect at launch and so on. All they have to do is take their time and make sure that when the time comes everything is in order. From top to bottom. Making a announcement just for the sake of it is a disaster in the making. If Sony can wait and get things right and make sure that their announcement is better nobody will care who made the first move. I'll be looking forward to the GAMES being announced, that's one thing that Sony has lacked at launch(PS1 being the exception). PS2 and PS3 as far as i'm concerned didn't have strong games at launch. If Sony wants to let Microsoft make the first move, then i'll be looking for Sony to do more and put more effort into their announcement in every aspect.
Re: PS4: Sony Will Let Microsoft Make First Move
Jan 22, 2013
Realistically, people who have PS3s will buy PS4s or what ever they will be called. The same goes for the XBox crowd. Essentially, only fringe console gamers will toggle between the two. As well, only those with a larger amount of disposable income, than I, will buy both.
"Announcements" concern me very little. Actual Console attributes and Release times is what I look for when thinking about a true leg up. If XBox beats PS to the punch with the release of their next system, then there may be cause for concern with Sony's standing. Those fringe players I mentioned, may not want to wait for the system with the delayed release time, when seeking the next gen system.
More concerning to me, is the idea of discontinuing the Dual Shock Controller. I have not read the attached article yet, but intend to as soon as I post. I would like to know what this information exactly means. Is it a complete revamp of the Sony Controller? Is it the removal of vibration (I hope not!)? What does it mean? I will read to see if the article elaborates.
This being said, I will be disappointed if Sony caves to the minority of gamers who actually like holding a brick for a controller. One of the detractors, in my opinion, of XBox; is the enormous controller that requires NBA sized hands to take advantage of the full capabilities. I like that Sony has not changed the basic shape and size of their controllers since PS1.
I will read up, and possibly get back with more of my opinions.
I would not be too concerned about "announcements" though. I did not take note of who it was here, but someone on this thread mentioned the improbability of major changes to whatever has been developed so far. If this is the case though; I would think whichever system does a revamp of current developments, would put them into the classification I mentioned; Late Release :-( Sony , ;-) XBox.
Moble
Re: PS4: Sony Will Let Microsoft Make First Move
Jan 22, 2013
Ok, so as far as the Dual Shock, it is not as bad as I thought.
Some of the ideas are OK. I still maintain the general size and shape of the Controlling surface should not change. I think that would be a big mistake.
The idea of including a touch surface is good, but they can keep the Move element. I have a Wii, and use it for motion games (Not that many), and I have a PS3 for when I want to play a really "good" game. I do not need them integrated at any point.
As a side note to this. Check out the caption under the Dual Shock video: Daniel is IGN's UK Staff Writer. You can be part of the world's worst cult by following him on IGN and Twitter.
That is hilarious. Sadly, they are making a joke of themselves, but I think the joke is on them. Twitter and Facebook are LAME! Yes, I said it. IF you don't like it then....
Moble
Re: PS4: Sony Will Let Microsoft Make First Move
Jan 22, 2013
I don't believe that either Sony or Microsoft would have enough time from the announcement to radically change their console to beat the competitor. Most likely the specs are set in stone and ready to start production.
I'm thinking that it's about presentation and how the PS4 is sold. If you see your rival's campaign and can beat it, you will sell more. It's all about advertising and showing that your stuff is better, even when it's the same. So, if that's the case, I'm okay with it. And even if it were to make the PS4 better, it's only good news!
Re: PS4: Sony Will Let Microsoft Make First Move
Jan 22, 2013
Keyblade Wielder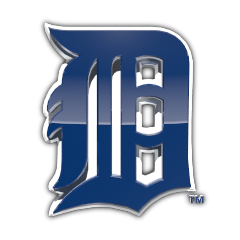 Registered: 01/05/2006
Offline
10140 posts
Re: PS4: Sony Will Let Microsoft Make First Move
Jan 22, 2013
@Mobilesuit75. I really have to disagree with the part where you say people are generally going to buy the same consoles again. If that was true, Sony wouldn't have lost so many gamers thus gen compared to last. A big part of what happened was Sony trying to be too much like Microsoft for a good part of half a generation.
And I don't know if you have paid much attention to the Microsoft world over the past few years but there are a lot of angry gamers. There are also a lot of exclusives that they allowed to get swept right out from under their feet while they changed their business model to appealing to a casual family oriented audience. They lost a lot of their development talent because of it. Some of them they let go so they could invest in advertising firms and family gaming. Others just walked out the door because their talents are being held back.
Now I'm not doubting that Microsoft will be successful next gen however I am expecting a lot of disappointed core Xbox gamers looking for better options. If you research all of their new studios, almost none if them have company profiles that suggest core gaming. With the exception of Black Tusk, every one of them is set up to make either Kinect, Arcade or Mobile games. And even with their old studios. Lionhead is not the same anymore, Bungie is replaced with 343 and Rare is a children's studio now without any real talent.
Re: PS4: Sony Will Let Microsoft Make First Move
Jan 22, 2013
I believe you mentioned "core" gamers. I believe I was referring to them. I, for one, will only buy PlayStation. That is my choice, as it is probably some majority's choice as well.
Even if the next PS will not come out for five years after the next XBox, I will still wait for the next PS. This is what I am talking about. People like me is who I am talking about.
Now, as I mentioned, there are "fringe" gamer (what I am calling them) who will buy anything next gen or new or "bigger", or "better", with no Brand Loyalty in mind. I think those would be the ones SOny or Microsoft would lose. Not me (as it relates to Sony).
Moble
Keyblade Wielder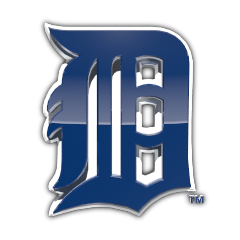 Registered: 01/05/2006
Offline
10140 posts
Re: PS4: Sony Will Let Microsoft Make First Move
Jan 22, 2013
But in another sense, I always was in favor of the Xbox until a few years ago. I feel that true console loyalists are a vast minority. I feel more people are loyal to game developers and certain kinds of games than they are actual console brands. From Rare to Bioware to Bizarre Creations to Bungie. Gamers in general are not going to stick with a certain console when their exclusive catalog consists of Dance & Fitness games. Lets br honest. If that was Sonys future. Would you really be buying a PS4?