Reply
Topic Options
Mark Topic as New

Mark Topic as Read

Float this Topic to the Top

Bookmark

Subscribe
Highlighted
Skipped School/Work to Play?
20 replies 179 views Edited Apr 6, 2013
I got this idea from a video I watched on Youtube where the guy told stories of skipping school to play video games. One of his stories was that he skipped class to go play Phantasy Star 2 on the Sega Genesis. To make sure he wouldn't get busted he moved his TV and system into his closet and plugged in headphones which the Genesis had a slot for. Everything was going great until his sister came home and busted him. LOL
Have you skipped work or school to play a game?
I have. Infact I was notorious for doing it in the 8th and 9th grades. Fallout 2 on PC was a big reason and whatever I was playing on PSone at the time.
Dragon Warrior 7 was another game that I chose over school. At the time it was a 5 minute walk to high school so it was easy to go home and play. I would round up 2 friends and they'd smoke up while I grinded my classes or gambled in the casino. Sometimes we'd skip to go play Street Fighter Alpha 3.
Re: Skipped School/Work to Play?
Apr 6, 2013
Yes and no. I haven't skipped classes due to video game addiction but I have skipped one or two lessons to play a new released game earlier (and possibly taken a day off after that). For a guy like me who hardly ever gets sick I think that's quite justified to take 1 day off.
"How do you prove that you exist...? Maybe we don't exist..."
chicagotops
Uncharted Territory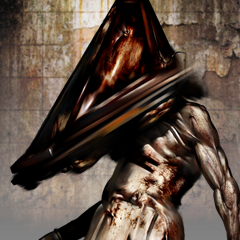 Registered: 10/30/2011
Offline
1729 posts
Re: Skipped School/Work to Play?
Apr 6, 2013
Hell yea. But still a valid reason for skipping work in one way or the other.
Even those times where ive gotten fired ive used to my advantage to play games.
By end of last year i was unemployed and had no reason to go back to work for awhile.. Spent those monhs all playing on home pretty much.
Chicago has harsh winters so really gaming is ones best friend sometimes.
But a good game is hard to ignore.
- Restless Dreams.
Re: Skipped School/Work to Play?
[ Edited ]
Apr 6, 2013
Not at such level but yes I've.
Only one game series can get me to do such thing & that is Metal Gear Solid.
For MGS I gave myself a long weekend by skipping Friday [High School] I'm sure those in school noticed because my whole group of friends did not go to school on that day. I know this because we all were in awe infront of the same screen
For MGS2 I didn't have to.
For MGS3 I skipped an afternoon class I had [college]
For MGS4 I couldn't get the day off from work plus I needed to show up for my paycheck.
3 days later I'd finished MSG4 and everything was a conspiracy to me. Liquid!
I want more Snake NOW!!!
Welcoming Committee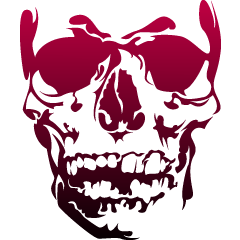 Registered: 09/13/2007
Offline
4403 posts
Re: Skipped School/Work to Play?
[ Edited ]
Apr 6, 2013
I only did this when I was a kid. My brother and I both would fake being sick. Our Mom would let us stay home, and we would play NES all day until she got off work.
As an adult, I've always gone to work, whether I really be sick or was dead tired from playing a new video game till the late hours.
Last time I stayed up late playing a video game, even though I had work the next day -- MGS4.
I picked it up at the midnight release and played until around 3am, even though I had work at 7am.
One of the only times I ever called in sick to work (when I wasn't), was when I was in my early twenties an had a girl in bed.
I didn't want to leave.
"You must make a friend of horror. Horror and moral terror are your friends. If they are not then they are enemies to be feared."

Treasure Hunter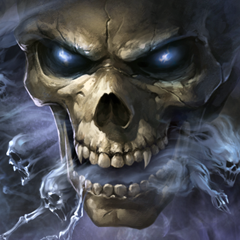 Registered: 07/21/2010
Offline
8267 posts
Re: Skipped School/Work to Play?
Apr 6, 2013
Yeah I have skipped work once or twice... more because I just didnt want to go though.
Thus I end up playing games all day.
Uncharted Territory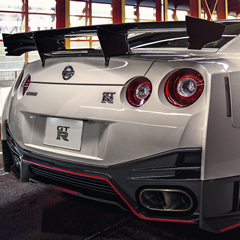 Registered: 06/06/2012
Offline
1392 posts
Re: Skipped School/Work to Play?
Apr 6, 2013
Re: Skipped School/Work to Play?
Apr 6, 2013
the_original_se
VP of Gaming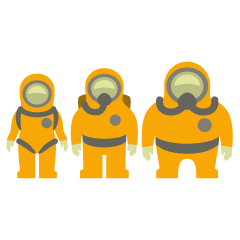 Registered: 12/28/2006
Offline
34148 posts
Re: Skipped School/Work to Play?
[ Edited ]
Apr 6, 2013
Nope. Never.

I have plenty of days off from school since they had a color coded "track". Kids are grouped into "tracks" of specific colors and every 9 weeks there would be a track that took a week off from school, every track started school at a staggered schedule. Every wednesday and friday were "early out" aka half days for everyone.

This allowed teachers/faculty and students breathing room and time to relax, as well as the kids from getting pent up energy and having the ability to spend some quality time with parents. Also allowed me to go to Disney World, Universal Studios, visit friends and family more often
this "track" system is in place in some school districts of Florida and I think in N/S Carolina.

But no.... I would never consider taking a day off from school or work to play a video game.... thats just irresponsible.... this is why you have the weekend for .

The only times I've ever skipped school or work is when I was genuinely sick or had a medical (health or dental) appointment. Or took an actual vacation(when I worked a regular schedule).... Now that I am "job optional".... I don't have to worry about that
Furiously Chaosing