Reply
Topic Options
Mark Topic as New

Mark Topic as Read

Float this Topic to the Top

Bookmark

Subscribe
Highlighted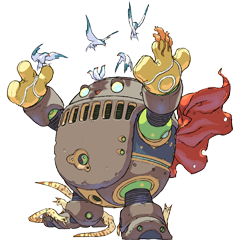 Offline
itsnotozzyitsozz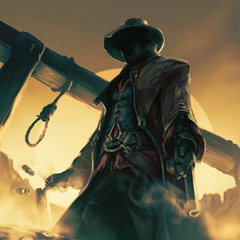 Offline
Re: Sounds like Microsoft is looking to fail.
Good, let microsoft stick to software, keep them the hell out of the gaming industry, never liked them, never liked the original xbox. I do however like their windows 7 program
----------------------------------------------------------------------------------------------------------
Re: Sounds like Microsoft is looking to fail.
[ Edited ]
---

Murderstyle75 wrote:
Actually 500.00 will have online access however the 300.00 will have a contract tied to it of at least 15.00 a month for Xbox Live over the course of two years. This would also be for a single account bringing the grand total of the system to at least 660.00 after two years.

The real kicker though will be if you need an online connection just to play offline single player games.



---

It doesnt make any sence to have it like that.. They are trying to do the cell phone contract thing.. the hidden fees.. Kinda like what iphone does. the phone 599.99 but u can get for about 199 with contract of 60 a mth for 2 year which about 1440$.. Not a good deal becuase cell phone is almost like second nature type of thing to have now days , also a saftey thing as well.. Putting that on a console is not going to work becuase you have to pay for other features when on phone you get them for free
All folks see is the 199 vs the 599 and think theyre getting a good deal. I agree with the kicker you pointed out. In small you cant even play a offline game. the console is pretty much dead weight..
. They also neglect digital online gaming devs with this.. How are gamer suppose to buy a indie xbox online games? How do they know people have internet.. What are perks of their service.. This nothing more than a un needed bill with no wiggle room financally for the gamer. I think ps plus is better it not manditorry they show you what your getting, you have some wiggle room financally, you have discount on both sides with and with out the subcribtion.. you actually can add up your saving, see what you can afford.
i have to agree, they need to cool the masses and get into more detail, sony has done this even before ps4 was announce, they brought saving and discounts to the customer.. xbx has brought nothing more than a bill or fee each time, no one likes a bill all the time to enjoy themselves.
So i have to agree with you, xbx 720 not looking so hot, and might will fall hard if dnt busting their chops with some good info..
Mcbuttz78

vp-psn legioniaree group.

Seek wisdom, not knowledge. Knowledge is of the past, Wisdom is of the future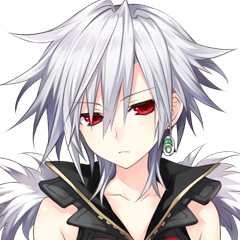 Offline
Re: Sounds like Microsoft is looking to fail.
---

SweetPoison13 wrote:


The PlayStation 4 is the only next generation video game console that I'm looking forward to right now. I'm sure that makes some people happy but I would be lying if I said that I wasn't just a little bit concerned about this. I cannot remember a video game generation in which I was only interested in ONE video game console. There has, up until recently, always been SOMETHING that has encouraged me to look at what the many different publishers and developers were working on in different corners of the video game industry and consider purchasing it. In my honest opinion, companies seem to be making more and more decisions these days that repel potential customers regardless of the overall quality of their products.

---
Now that I think about it, I'm also noticing that I'm really only truly excited in one gaming console. While I may just be getting older and deeper in my preference for PlayStation products, I genuinely am only seeing PlayStation as a console that I'm looking forward to. Back when there were consoles like the Sega Genesis and PS1, there were fun things aobut all of the consoles, whether it be the games or the ease of use of the controllers. I used to be really into portable gaming systems (Game Boy was a great portable system back when it was in its prime), but I kind of wavered off of portable gaming after I wasn't very pleased with the game selection on the original PSP and my loss-of-touch with my DS. I tend to stay away from portable gaming systems now, even though the Vita looks very interesting.
In the early 2000s, I loved the PS2, but the Gamecube had some amazing titles, such as Super Smash Bros. and Zelda, that made me want to buy one (which I did). I didn't necessarily own a lot of Gamecube games, but I was very much interested in owning the console for a few games. I used to be interested in the Xbox 360, considering how pretty much all of my friends owned one and it was so hyped and loved, but what really drew me away from it was paying for Xbox LIVE and having no wireless adaptor in the system at the time. The PS3 was fulfilling all of my needs in a console, so I ended up choosing that one. I also own a Wii, but the motion control emphasis kind of drove me away after a while, up to the point where the only game I played on my Wii was Super Smash Bros. Brawl.
Seeing the PS3 has definitely hyped me up for the PS4 and what it's going to bring to the table, but it also kind of "killed" my wanting of another console. The Xbox no longer interests me, since I've dug myself so far into the PlayStation name, and Nintendo's consoles don't interest me, combining my lack of wanting their games and the features that they are trying to innovate with.
Just an interesting idea that I realized after reading your post. Pretty interesting now that I think about it.
Re: Sounds like Microsoft is looking to fail.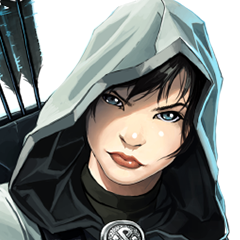 Offline
Re: Sounds like Microsoft is looking to fail.
I am honestly guessing that MS is hoping that their CoD and Halo players are going to be enough to support them, that they won't care about a contract or being forced to be online, just that they can play on the XBox.
I know many people (many CoD and/or Halo players) who will refuse to get the next XBox if the console is online-only and restricts them even more (like no used games or forced monthly fees).
I've never been really interested in XBox because there really aren't any games that interest me. This sort of thing will make me ignore any exclusives, even ones I may actually enjoy.
My Youtube Channel
-
FFXIV:ARR
-
Adamantoise
-
Kytre Ashaer

Better Hide Or Die Clan Website - Everyone is Welcome!
Re: Sounds like Microsoft is looking to fail.
---

ipaidthebills wrote:


Ill never buy the X box! Just look at how PC run's!

You spend more time updating & fixing things than anything productive!

Hell, I just spent 2 hours fixing prob's with my pc just to post this!

Personally I hope Microsoft burns in hell!

---
You need to be careful to what websites you visit, and what you download and install....

in the 5 years of having my current laptop, i've never came across any issues aside from some poorly coded software leaking memory.
Furiously Chaosing