Reply
Topic Options
Mark Topic as New

Mark Topic as Read

Float this Topic to the Top

Bookmark

Subscribe
Highlighted
---

userusb wrote:


---

Setzaroth wrote:


---

AkifHamdyEisa wrote:


Spoiler

I'm outraged by how Turkey doesn't allow polygynists to even travel to Turkey. To add insult to injury, I am a polygynist.

---

A what?

---

Polygamy?

---
That's what I thought, but it's not spelled right if that's what they meant.
RE-THINK SALAD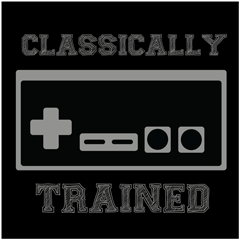 Offline
---

johnnyjh wrote:


HERES WHAT I GET TO RAGE ABOUT IM **bleep** **bleep** THAT I CANT GET A **bleep** JOB IM PSSED THAT IM SINGLE I WANT TO **bleep** THE DROOL OUT OF A CHICK SO BAD I WANT A GIRL TO RIDE MY **bleep** LIKE SHES RIDING A HORSE. IM **bleep** **bleep** THAT THE ONLY JOB I COULD GET THIS YEAR HAD MINIMUM **bleep** WAGE AND THAT I HAD A **bleep** COWORKER WHO BOTHERED ME EVERY FIVE MINUTES

---
Well.... Good luck with all that.
Re: THE RAGE THREAD!!!!
[ Edited ]
---

johnnyjh wrote:


Im only following directions it said anything was allowed in this thread

---
You must, of course, adhere to the forum's rules that supercede any rules that appear in the original post, old sport. I believe that post was out of line.
Imperator Danknovaxperaux Divi filius Imp XIII Pont Max Trib Pot XLIX Cos CXVI Primus Signiferi Box-xy Princeps Moderatores Pater Forum
Fabulous!