Reply
Topic Options
Mark Topic as New

Mark Topic as Read

Float this Topic to the Top

Bookmark

Subscribe
Highlighted
Want to enter the video games industry?
5 replies 192 views Edited May 11, 2013
I've noticed a lot of people wanting to get started making video games around here lately, so I thought I'd post this.
First of all, why do you want to make games?

If you don't know why you want to make games, then maybe this isn't the industry for you. The first step in becoming a game designer is knowing why you want to make games. It may seem obvious, but a lot of people attempt to enter the game industry without really thinking this through. Trying to get into the video games industry, or even being in the video game industry, requires a lot of motivation and insight about your own actions.
I have "x" idea for a game. How do start making it?
First of all, ask yourself if your idea would make a better novel than a game. A lot of people have some great stories, but that doesn't mean that it'd make a good game. Games don't even need story to be games. Minecraft, Tetris, Asteroids, have little to no narrative, but they're still great games. Hell, Tetris is one of the best selling games of all time, and it has zero story. That doesn't mean that games can't or shouldn't have stories to them, just remember that people actually want to play your game, and not sit through a movie.
If you think your idea is truly better suited to be a game than a novel, move onto the next step- which is designing your game. I would like to note here that game design is vastly different than game development. In game design, you are not actually making the playable version of your game- you are coming up with the ideas, story (if there needs to be one), characters, and mechanics that will be the blueprint for your game. Game development is where everything is implemented, where the rubber meets the pavement. Game development is where you start coding, building the game's environment in an engine, creating 3D models or sprites, making assets, creating user interfaces etc.
With that said, start designing your game by making a game design document. A game design document is the blueprint for your game- it outlines the mechanics, story, characters, and features of your game. Although you could go straight to development, I highly suggest making a game design document so that
a) you can stay organized and focused
b) have something to show in case someone wants to know more about your mechanics
c)prepares you for working as a game designer in the industry
If you're unsure how to exactly go about making a game design document, here is a great place to start. http://bbrathwaite.wordpress.com/2008/11/30/creating-a-game-design-document/
Once you've finished designing your game, the next step is development. You need to choose an engine or software that will best suit the design of your game. GameMaker, RPG Maker, Unity, Unreal Development Kit, and CryEngine are all great development kits to begin making your game. Some of these have free or student versions, like Game Maker. Some of these are more expensive (CryEngine, UDK) and require purchasing a license. You will not be able to sell your game if you do not purchase a valid license, so if you can't afford to buy a legal license, it would be best to think about downscaling your game.
Game engines are where you build the meat of your game. If you plan on making your game 3D, you will need modeling programs, such as Blender, Autodesk Maya, or 3DS Max. If you want your models to actually move, you will need to rig and animate them in these programs as well. If you're going for the 2D route, then you can make your sprites in Photoshop, GameMaker, Flash, etc. Of these, Flash and GameMaker allow you to animate your sprites. If you use Photoshop, you will need to export your sprites as PNGs or other files supporting transparency into programs that will allow you to animate the sprites.
You will also need to learn how to program. I highly, highly recommend learning C++, Python, or C#, as this is what the majority of games are programmed in. If using Unreal Development Kit, you will need to learn Unreal Script and a bit of C++. Unity is great in the fact that you can choose from a variety of programming languages to use. I would advise staying away from Java. Yes, you can program games in Java (Minecraft was programmed in Java), but save yourself the trouble and invest in learning a programming language that won't cause you to kill yourself.
Also, you will need sounds for your game. Freesound.org and Jamendo are great sites to get free, creative commons music and sound clips from. Or, if you have strong musical capabilities and access to decent recording equipment, try making your own sound and music assets. Just remember, time is money.
In addition to sound, programming, and world-building, you will also need some sort of user interface, or menus. Save menus, game start menus, game over screens, etc. Much of this can be done within the engine, although in some cases you will need to use a bit of Macromedia Flash and Scaleform to get your desired result.
I have built a working game. How do I get it noticed?
This is difficult. This where the old adage "It's not what you know, it's who you know" comes into play. I'd recommend building a website that features a short demo of the game, and using social media to promote it. Make business cards, and join organizations such as the International Game Developers Association (IGDA). Join the IGDA chapter nearest to you, and become a member. The IGDA does offer student memberships, so if you're a student I highly advise taking advantage of that opportunity. Here is their website.
Go to events with them, but don't go there with the intent of networking. Industry insiders can smell when people are just trying to network with them. Instead, go and meet them with the intention of learning something new. Instead of seeing you as just another schmuck trying to glean a job, they'll see you as someone generally interested in what they have to say. A business contact may or may not come of it, but by getting out there, you've put yourself a step ahead of those who'd rather just hole up in the house or apartment all day. By attending these type events, you've put your face out there, and have become more distinguishable from the rest of the crowd.
If I join the video game industry, I'll get to play games all day, right?
Yes, and no, depending on the position that you are hired for. For some positions, such as beta tester or quality assurance tester (QA), you will be doing this. But you will be playing the same part of the game over and over and over, trying to find glitches, screen tears, audio drops, z-fighting, and other loopholes. It is not playing the game for your own enjoyment, it is about testing a product to make sure that it is fully functional before release.
Now, in some game companies, they do allow their employees to take short breaks from work and play games. But just keep in mind, 70%-90% of your work day will consist of making games, not playing them.
If you have any other questions, please feel free to respond. I cannot guarantee you a job by following this advice, as this is a highly competitive field, but you'll be better off than you were before.
Also, I highly suggest watching this video.
http://www.youtube.com/watch?v=lGar7KC6Wiw
SetItAblaze
Hekseville Citizen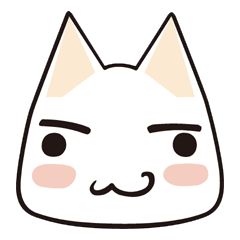 Registered: 04/21/2013
Offline
326 posts
Re: Want to enter the video games industry?
May 12, 2013
getting in at the ground floor has got to be tough as a developer. I bet with the onset of the Ps4, we'll see tons more indie games comming to consoles. It will be interesting for sure.
RE-THINK SALAD
Treasure Hunter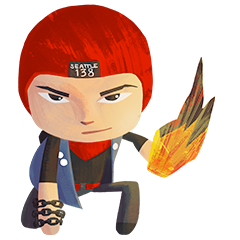 Registered: 03/09/2013
Offline
4945 posts
Blueobelisk
Hekseville Citizen
Registered: 02/28/2013
Offline
230 posts