Reply
Topic Options
Mark Topic as New

Mark Topic as Read

Float this Topic to the Top

Bookmark

Subscribe
Why NBA Live 14 Sucks.
[ Edited ]
2 replies 237 views Edited May 10, 2014
1: In rising star, Well The whole game sucks i won't lie, only reason i even bothered to buy it is because of my little causin and he doesn't even Play it....
2. I tried Playing it my self, But the Frustration level meter broke, because the game doesn't only Pisses you off It tests you To be **bleep** off,
3. I played on rising star Made own character played the 1st few games , I won them idk EXACLY HOW.. but i won the, next i started to Lose, even while winning i was still HELLA confused Because there is no Sprint Meter , i can't tell if im shooting a good Shot or Not, if i need to be in a Sertain Spot to EVEn take one, The game Doesn't give u a targeting Cycle where when you Post up it tells the Ammount fo speed or Force u put into a shot, and is like.. Pointless because No matter how far i shoot i don't make i have seen my "Red Bar" flash white and when i do i suppose to see a perfect shot, but it doesn't do it anymore, Not that i wanna make a perfect Shot, But i wanna enjoy the game Not feel **bleep** of cus some guy can't shoot right from 4 Meters away :/ Also, the Game lacks Skills, idk if im actually doing a good Job or Not.. IDK ... i just randomly Block Steal and ... shoot---- and ... pray that my guy makes it or not 90% of the time he doesn't make it 50% of the he makes it when he feels like it.. and 10% of the time he just sucks ... cus i can't tell if his tired of just messed up? and i have Evaluated a good time within the game, Enought to actually have a " Good " Player ?...
Anyadvices ? cus i feel like ... breaking the game in half.. of a HUGE dissappointment.... i haven't played 2k14 Either, cus im not really a big fan of Basketball or any Sports game.. Besides UFC.
Hekseville Citizen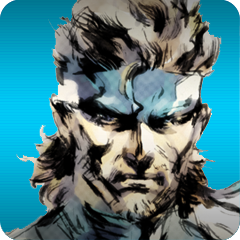 Registered: 11/16/2013
Offline
338 posts
Re: Why NBA Live 14 Sucks.
May 11, 2014
nba live has been a dissapointment for years now. 2k is the way to go for basketball games
Die hard Boston Red Sox, Miami Dolphins fan.
From North Providence, Rhode Island.
Ban Count: 4
Welcoming Committee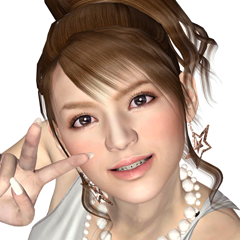 Registered: 07/15/2010
Online
5114 posts