Reply
Topic Options
Mark Topic as New

Mark Topic as Read

Float this Topic to the Top

Bookmark

Subscribe
Re: Your latest game purchase and thoughts about it
[ Edited ]
I got the Dust 514 beta, and its...actually kinda good...although it does have a bit of a learning curve.
There are some graphical hiccups, but there is very little lag in this 16v16 game. I'm a bit impressed. Sprint is actually balanced. Weapons are kinda bulky, but still useful. The skill aspect is interesting...and I love the seperation of skill points and currency.
Edit:
Its actually quite balanced. I don't think there is any OP weapon, no OP skill setup, no OP dropsuit modules. Just you, your aim, your tactics, your teammates, your memorization of the maps, your strafing...its all on you. However, don't expect to go rambo and win. Its still a fast paced team based game.
For matchmaking, I haven't really seen any terrible matchups...However, I honestly don't know how they're gonna create a more fair matchmaking system for skill level since there is no way to identify who is better than who. But, I can say that there is very little lag in this title, which is a bonus. CCP plans to make a stronger matchmaking system, so we'll see.

Plus, the community is pretty lax, humourous, and helpful.
So far, I've only played the Enforcer class. Oh I forget to mention there are four classes: Logistics, Enforcer, Heavy, and Scout. I might type about those but no promises.
_____________
Graveyard stuffers.
Matthewsike1st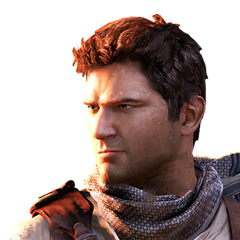 Offline
Re: Your latest game purchase and thoughts about it
Borrowed Portal 2 from a friend and played it during Christmas break. 10/10 in all regards.
Got Dishonored too, its ssoooo frustrating at times but otherwise a very good game.
This months old sig image will remain till the end of days.
Re: Your latest game purchase and thoughts about it
---

stentryk wrote:


Assassin's Creed 3 is my latest game purchase. I loved it, until I beat the story and then Connor's hood is just constantly up and he has a mohawk, so I stopped playing cuz that looks absolutely terrible.

Overall I was quite pleased. The story was good and the gameplay was fun. Technical issues however... they weren't fun.

---
The hood's been patched. Everywhere outside the Homestead Connor will wear it. Now, if only Ubisoft will fix the dyes for Connor's outfit not showing up in cutscenes...
Besides, even when the hood was glitched you could've just equipped any of the three bonus outfits that had a hood, couldn't you have?
Sure, Ezio and Altair's outfits are a bit distracting in Colonial America, but the Achilles' Original Outfit you get from doing Homestead missions doesn't look that much different from Connor's.
yeehaw i'm a cowboy now
Re: Your latest game purchase and thoughts about it
[ Edited ]
I got the Infamous Collection.
Infamous 1...is dang good. But yikes the ingame models haven't aged well. I thought he looked like giant elf in his thirties. The animations are choppy, too. But thankfully, everything else makes up for it. The gameplay wasn't entirely great. The attacks are really just spins on modern weaponry found in your latest FPS shooter. But hell it was fun going off the top of a towering building to do a thunder drop, blast off soldiers off the rooftop, or take down a chopper with a megawatt hammer while a kamikaze runner closes in along with a gigantic conduit looms over you and so you...
wait im rambling. The gameplay just manages to fit very well with the traversal aspects. Its a good to great game. It needed more polish in technical stuff, like the stuttering framerate or the marionette cutscene animations.
But what really made me stick with it was the atmosphere, tone, story, and the karmic system. Like it was just so rewarding seeing posters of your heroic character and hearing civilains praise you or assist you in battling foes. Of course, the opposite is true. Nothing like knocking some skulls over dirty looks or threats...Speaking of which, the game gave you alot of time to get comfortable in the city districts and in your karmic choice. Speaking of karma, its kinda bland in terms of total potential, but still makes for a distinct second playthrough.
Infamous 2 is so much better in gameplay and graphics. It was great having so many distinct choices. It allows for a more memorable combat system and more personalized playstyle. The mocap really shines in the ingame cutscenes, and Cole no longer looks like a gritty reject for the film Buddy. But in all sincerity, it lacked some things that made the first so atmospheric and memorable. The game replaces atmosphere for something more along the lines of modern cinema feel? Poor word choice aside, it made the game feel more soulless and less memorable in that field. Side missions are so **bleep** dull. Its literally combat situations to another combat situation to another in the endgame...and the minibosses. Oh god, they just take the flow away and reoccur so often that it becomes a routine. To be frank, I understand the design choice. But that may never subtract to how unneccessarly uncreative the side missions are. Having said that, the final mission was incredibly satisfying and I must give Sucker Punch props for ending the series with such closure and not running the series to the ground.
Also got Sly Cooper: Thieves in Time. Loading screens...its fun.
_____________
Graveyard stuffers.
Re: Your latest game purchase and thoughts about it
[ Edited ]
Finished Sleeping dogs about a week ago. Awesome game. I liked the lack of guns, even though you started getting quite a lot of them near the end of the game. Combat felt a bit boring first, but once you started to learn new moves, it became much more enjoyable.
There were plenty of side missions to do too, and collectibles to...collect.
Funny, I had NO idea that you could call to your contacts from your phone for missions that give special rewards until very late in the game. You can for example, get Health shrines and lockboxes appear on your map when you're near them. Well, at least I found most of them by myself!
The game was pretty easy IMO, can't remember any part really where I had been stuck, or died. Finishing the game 100% was very easy too. Only thing that took a while was these special events that happen at random times. There was no way to make them show on the map, so your only option was to just to circle around the cities.
I got Cop level to 10 very early and after I had finished the game, my Triad level was at 9. :l I really wanted to get it to ten too. If I had known that it's harder to level up, I would have immediatly started to wear the clothing sets that increase the XP.
Those who have finished the game..Is there any way to get good amount of triad XP? Repeating missions give Triad xp, but just barely. Seriously, it's so small that I'd have to complete a mission like 50 times to get to level 10.

Oh I also downloaded Restoration Project 2.2 for Fallout 2 too. It's been a while since I've played the game, and maybe now I can FINALLY finish the game with RP installed.
Re: Your latest game purchase and thoughts about it
[ Edited ]
I just beat Sly 2 again. It's like antiquated but still good. I miss those big ole heists setups and actually playing as Bentley or Murray in just once a world. The story isn't bad, it won't win any awards. But, it felt nice. I mean, it just managed to set up everything well, pace itself without taking too long, and it actually felt like there was a sense of growth or connection between the story, the characters, and the players? I dunno how to explain it properly, but it just felt great experiencing the highs and lows with the Sly group. Missions are cool, and well designed. I never get tired of most of them. I wish there was a level select.
Sly 4 is like not much of those things entirely. The heists setups are missing. But hey the ancestors are fun to play as for the most part, especially Tennessee. Sir Galleth doesn't really have much going for him, along with Bob. Come to think of it, there really isnt much of distinct yet subtle difference in playing them. A good thin to have since its...Coopers. Its just I really wanted them to be a bit more fleshed out or memorable. Speaking of memorability, one thing I can't forget are the motion controls and the minigames. There are crudton of them and boy are they fun. Ugh! There is also the twist in Ep. 4. Still can't wrap my head around that one. The last one I want to touch on is the loading... screens. All that said, it still manages to be a good Sly Cooper game. Full of spirit with a good grip of controls and camera. I hate having to talk about graphics like its the best thing, but they are the best thing in the game. So slick and well animated with proper body language and colors! I won't say its the best Sly game. It's not even close to it. But it just as good entry for the series after eight long years. I wouldn't recommend it for someone new to Sly though.
ALSO, ANIMAL CROSSING: WILD WORLD. It's relaxingly feel good fun!
I've been having a bit of a blast with Dust 514. I've actually been trying new classes and fits since everyone else seems to stick with the COD: Modern Halofield 1942 Assault class. It makes the game so much more fun! Although, I still need to improve my Mass Driver skills. Also, I need to get a Laser Rifle. Too bad I can't buy good tactics.
_____________
Graveyard stuffers.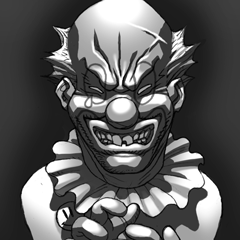 Offline
Re: Your latest game purchase and thoughts about it
Got GoW Collections (1 & 2 remastered from PS2 to PS3.)
Started first hour or so of GoW 1, enjoying it well.
The good:
1) Just about no loading times
2) Two words: Boss Battles. What's cooler than fighting Giant mythological creatures?
3) Most simply...it is fun.
Bad:
1) Outdated graphics (of course, I definitely expected this, as it was a PS2 game originally. I don't mind too much, gameplay is fun enough to compensate)
2) More importantly...SUBTITLES LACKING.
...or at least a more developed sound options setting where I can set voices to max and SFX + Music down.

Overall I'm enjoying it, definitely. Will put in some more hours this wkend.
Do you feel me?
Re: Your latest game purchase and thoughts about it
[ Edited ]
I got the Metal Gear Solid HD Collection. I've just completed Metal Gear Solid 2: Sons of Liberty today.
Following the format of the poster above me:
THE GOOD:
1: Stealth gameplay...actually the entire gameplay in general. All the satisfaction without the unnecessary empowerment seen in many games. It's frustrating, but thats the experience that makes the result so **bleep** satisfying.
The fixed camera angles, the heavy penalization (hehe penal) of alerting guards, the slightly complex button mapping, the variety of actions I can actually do, the lack of strong firepower...
2. The melodrama...because I mean come on...its so ridiculous
3. The level of detail in everything...
4. The easter eggs
5. SOLID SNAKE and otacon i guess
6. The really convoluted story
7: Character development
8: POST MODERNISM
9: A bunch of isht to replay...
10: Graphics aged well...for the most part...
11: Experiencing the style of gaming of the past generation is really refreshing. Hand holding gets tiring, and a game kicking your sphincter really does do wonders sometimes. It's great playing a game that leaves you to your own devices once in a while. It puts some things into perspective, like your skill.
12: The voice acting.
THE BAD:
1: Almost everyone not named SOLID SNAKE and otacon i guess to varying levels
2: The really convoluted story
3: BACKTRACKING
4: The melodrama...because I mean come on...its ridiculous
5: The cutscenes...but this isn't a MGS game without heavy cutscenes right...?
6: The environments are somewhat...dull.
9.154322...1/10, would play again
All I can think of for now. Now to play Metal Gear Solid 3: Snake Eater...
Edit: Included some things.
_____________
Graveyard stuffers.
Re: Your latest game purchase and thoughts about it
[ Edited ]
I downloaded Dust 514 beta a while back, but have still to do anything with it.
I won a free copy of ACR: Ultimate Edition, and I can't really complain about any free games, even if its ACR.
I finally played Journey and I don't know why it took me so long to do so.
I picked up Jak 1 HD during that 13 for 13 sale and hey, for like $4 it's worth what it's worth. I never was a big fan of games built around collectathons, but I had a good time with what I played so far.
I downloaded Jetpack Joyride for some free trophies. Seriously.
yeehaw i'm a cowboy now