Reply
Topic Options
Mark Topic as New

Mark Topic as Read

Float this Topic to the Top

Bookmark

Subscribe
Highlighted
Your first kiss
[ Edited ]
39 replies 1032 views Edited Apr 29, 2013
I've noticed that the forum had been plague with "favorite" and "lame" thread recently, to the point where a forum member ( my friend John) was practically calling out for people to started making "real discussion" thread. I agree with that.
Do you remember your first kiss? I remember my first kiss like it was still yesterday:
Back in 2007, Japan,I got myself a crush, her name was Misako, quite a modest name for a Japanese girl.
She was always tough and take care everything by herself, she was never a socialize person, never talk to anyone, and was always silent. But she was beautiful, and is a good singer, so I decided to make my move one her.
After a first couple of dates, she opened up to me, turn out her dad left her when she was 6 and her mother was recently passed, the only living relative she got left was her brother, who was always go out of town. She was lonely and so, she separated herself from others.
I've then decided to take care of her. As her boyfriend, I pretty much help her with everything she need, I never scolded her or even had argument. We were a perfect couple.
After 3 month she called me to meet her at a mall, we went into this couple karaoke room where she told me she loved me and hugged me, asking if I loved her back. My respond was a sudden kiss, as my lips fasten upon hers, something inside of me change, It's like for the first time in my life, I care for something, our love was so great, a bond that was neverlasting. I became a man that night too ( SOO GOOD). However, my dad decided to be a buzz-kill and moved the entire family to US. Yup, we broke-up in tear, promising to remember eachother. I now have a wife but I still remember Misako, I've met her 1 month ago when I return to Japan, she has a husband now but we're still good friend, and her husband was one of my classmate too, so it's all cool.
So what is your first kiss story??
shadowstalker100
Uncharted Territory
Registered: 02/13/2013
Offline
1605 posts
deadend123
Welcoming Committee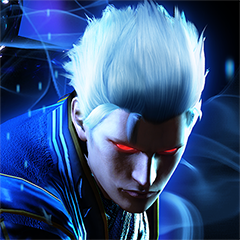 Registered: 08/20/2007
Offline
10462 posts
Apr 30, 2013
It was during my child hood playing spin the bottle.
[
MVP Terms and Conditions
][
MVP Program
][
My YouTube Channel]
[
Welcoming Committee
][
Motivated, Vigilant, Passionate
]
[
My Power Shall Be Absolute! #Vergil
]
Apr 30, 2013
Straight to home base.
Imperator Danknovaxperaux Divi filius Imp XIII Pont Max Trib Pot XLIX Cos CXVI Primus Signiferi Box-xy Princeps Moderatores Pater Forum
Fabulous!
May 1, 2013
about 3 years ago, caught me by surprise

"I'm not a failure because I didn't win, I'm a failure because I didn't try." - Kev
Youtube:
Akirasolid Entertainment
May 1, 2013
I never had my first kiss with a woman as I haven't found my special one yet. I'm alright with being single for right now.
Playstation Telephone Hours:
Monday-Friday 8:00am-8:00pm PST (Closed on Saturdays & Sundays)
Customer Service
- 1-800-345-7669
Account and Billing Support
- 1-877-971-7669
Sony Rewards
- 1-888-715-7669