Reply
Topic Options
Mark Topic as New

Mark Topic as Read

Float this Topic to the Top

Bookmark

Subscribe
Highlighted
12 replies 306 views Edited Apr 4, 2013
Treasure Hunter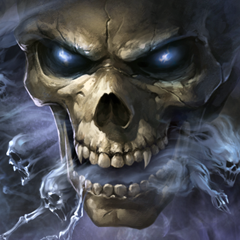 Registered: 07/21/2010
Offline
8267 posts
Apr 4, 2013
IDK but one of my boys was across the room from me (about a 20') I could still hear his headphone thumping over my JBL ones.
So yeah I would say they are good.
Alil too loud if you ask me.
Make sure you get it from a good place though because I hear so many different stories about people getting cond into buying a fake one that looks almost real.
Apr 4, 2013
ya...I mean, if you have the money to blow, go ahead. Personally...id get skullcandy brand if you want a bass boosting set. Still relatively expensive, but not compared to those things.
RE-THINK SALAD
Apr 4, 2013
Hi there. I've had 2 pairs of them, and both broke on me. Wonderful sound quality, but certainly not built to last. I bought the headphones first, and they actually snapped in half when I went to use them. Next, I tried the earbuds, figuring there would be no way for them to break, I guess I was wrong. Shortly after I bought them, they just stopped working all together. No music at all coming from them. I heard they came out with new portable stereo speaker, not sure if that's any better. As far as the headphones or earbuds go though, I wouldn't waste the money or time. $400 down the drain was enough for me lol I hope this helps!
Apr 5, 2013
I have a pair of beats mixr. Not only do they look good, but sound good, plus have a microphone in the cord, and plugs on both ear cups and can share music therefore, plus the ear cups can swivel back like pro sorts do in studios. It's not like these are so awesome, but to some people they like the way their headphones look and work. I love the look and they work for me. Everyone has their own opinion.
Apr 5, 2013
Oh' and I have the beats pill speaker. It is very nice, portable, great sound from any device I connect to via cable or Bluetooth. I had a Sound blade speaker and it was trash compared to my beats pill, which also uses NFC to turn on Bluetooth connections (both my phone and tablet connect that way.)
I listen to stuff like Rob Zombie, Stone Sour, Def Tones, Chevelle, Clan of Xymox, The Cure, Vivaldi all of them and lots more, no breakup or tinniness or distortion. Charges full pretty fast. Runs on battery or plugged in. Nice carrying case. Oh, and all the beats have Monster Cables.
Apr 5, 2013
you had to mention "monster cable",another overpriced gimmick...
just like people i have seen that use big fat 50 dollar MC for a 100 watt speaker lol...then i show them you get the exact same performance from a piece of 1.50 telephone wire...the higher the watts the more strands of fine wire are needed and it don't matter who it comes from...copper is copper and no one copper is better than another...