Reply
Topic Options
Mark Topic as New

Mark Topic as Read

Float this Topic to the Top

Bookmark

Subscribe
Highlighted
---

semajmarc87 wrote:


---

OriginalGoat wrote:
Well since you are lazy... Turn on your Netflix look up "zeitgeist" watch it. Take your studies from there. It's a lovely video that lays good groundwork for delving deeper into the issue. Even has sources at the end I believe. The film also dabbles in 911 is that is of interest to you.

I don't have any scholarly references off hand for you. But like I said its easy to look up. The Internet is an amazing tool.

---

Right, he's lazy because he's asking you to cite your sources. Whenever someone makes a claim, it's the other person's job to provide supporting evidence, not the person who made the claim. Nice logic.

---
Well put.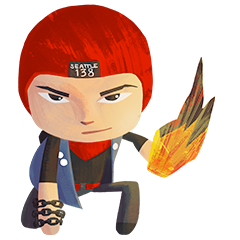 Offline
King_xO-AsSaSSin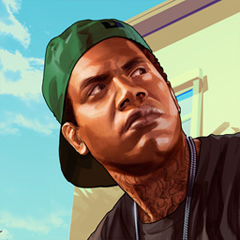 Offline
Well perhaps I was a tad rash. I recognize that. So I apologize for the lazy comment. I often run with a personal logic along the lines of if I want to know more. I go find it.
I keep forgetting proof has to be given before anyone entertains considering someone elses point anymore. I wonder what happens when people come up with original ideas? But that's a whole other discussion and I'm getting off topic.
Here's another valid point: Egyptians laid the groundwork for the majority of religions that worship a Sun God. Including The Catholic faith. See me previous post for handy reference you can watch at your leisure.
---

Solid---Steak wrote:


---

hannah-goes-rawr wrote:


---

Solid---Steak wrote:


"No Gods or Kings, Only Man".

---

bioshock sucked.

---

"Would You Kindly" leave this thread?

---
TAKE ALL MY KUDOS.
#CoalFactoriesMatter

---

OriginalGoat wrote:
Valid point: religion is based on astronomy.

---
what i read -
ancient aliens: they did not have the tools to cut granite.
real archaeologists: lol it's sandstone. they had bronze tools that could cut sandstone.
#CoalFactoriesMatter

---

hannah-goes-rawr wrote:


---

OriginalGoat wrote:
Valid point: religion is based on astronomy.

---

what i read -

ancient aliens: they did not have the tools to cut granite.

real archaeologists: lol it's sandstone. they had bronze tools that could cut sandstone.

---
---

userusb wrote:


---

hannah-goes-rawr wrote:


---

OriginalGoat wrote:
Valid point: religion is based on astronomy.

---

what i read -

ancient aliens: they did not have the tools to cut granite.

real archaeologists: lol it's sandstone. they had bronze tools that could cut sandstone.

---

---
#CoalFactoriesMatter