Reply
Topic Options
Mark Topic as New

Mark Topic as Read

Float this Topic to the Top

Bookmark

Subscribe
Re: whats your favorite video game?
Mar 31, 2013
My all-time favorite video game is either Silent Hill 2, Alan Wake, or Deadly Premonition.
PlayStation Consumer Services and Technical Support: 1-800-345-7669
PlayStation Account and Billing Support: 1-877-971-7669
Twitter: @Sweet13Poison | YouTube: Sweetest13Poison | Twitch: Sweet13Poison
Re: whats your favorite video game?
Mar 31, 2013
I know there are a lot I'll be missing out on with this, but I have to go with Rock Band 3.
This game introduced Pro instruments, an improved scoring system for solo players, and supported almost every past title created. With official DLC ending this Tuesday, this one single game will have over 4,000 single pieces of DLC to purchase, as well as over 200 straight weeks of DLC being added to the PlayStation Store.
This is the only game to keep me playing one single series for the longest time (with Guitar Hero included, of which they created the first 2 and Rock the 80s, about 6 years). Harmonix has shown what true dedication to a game is and all companies should learn this dedication from them if they want to create a truly unique experience.
I tip my hat to you, Harmonix. You've shown what true dedication is and what a real game should be like. I will most likely cry this Tuesday when I'm singing Don McLean's "American Pie" and singing about how "the music died."
;__;7
itsnotozzyitsozz
Uncharted Territory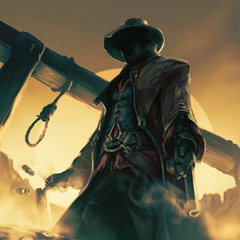 Registered: 09/04/2011
Offline
1468 posts
Re: whats your favorite video game?
Mar 31, 2013
Same, I have favorites, but thats a 100+ list that im not going to type out. Ill just name a few that are on it, though.
Silent Hill 4. Lots of people say SH2, or SH3, but i've always been a fan of SH4 more than the others, all were amazing games, though.
Kingdom Hearts 2. Again, the first one is on my list, but this one would be higher for one reason, the organization 13. Not to mention a more mature and thought out story compared to the first. Again, both I loved, but KH2 just holds a more special place in my heart. Plus, a much longer game
Im more excited for KH remix 2.5 to come out than 1.5, but ill be buying and platinuming them both, yes, I know platinuming is not a word, how you gonna act?
Crash Twinsanity. Now, all the Crash's are on my list, for one reason, naughty dog, im a huge naughty dog fanboy, I know the PS2 Crash's were not created by Naughty Dog, but the fact that naughty dogs mascot is in them, I gave them a try. I loved twinsanity for some odd reason, I was obsessed with it for the longest time...idk why, it was just, the gameplay, graphics, and soundtrack all appealed to me.
Last one ill put down, would have to be Ty the Tasmanian Tiger, I know I bring this series up a lot, but I am in love with it and think its incredibly underrated and NEEDS an HD Collection, either for PS3 or PS4, I don't care, make one...very underrated, open world platformer.
----------------------------------------------------------------------------------------------------------