Reply
Topic Options
Mark Topic as New

Mark Topic as Read

Float this Topic to the Top
Highlighted
Assassins`s creed 3 freezing
29 replies 15065 views Edited Oct 30, 2012
just got assassin 3 and the game keeps freezing and on two different ps3`s mine and my son`s whats up with that cant retune it to store since it`s been opened what can i do almost 70 $ down the drain or what
Re: Assassins`s creed 3 freezing
[ Edited ]
Oct 30, 2012
hi there,
That definitely sounds like a software issue and not a hardware one. If you still have the 'receipt', you can return it to the retail outlet you purchased it from, for another copy. If the same result occurs again, then that will pin-point that it is infact a software issue. You'll have to be patient and wait for such an update to occur to patch that problem. The only other option is to keep returning the game with the receipt, and going through this process again or returning it for a full cash refund.
Unfortunately, many new & highly anticipated titles come with this issue after being pressured upon arrival. This is something that has been looked at though.
*edit* fixed spelling error
Joystick_Warrior
PlayStation Support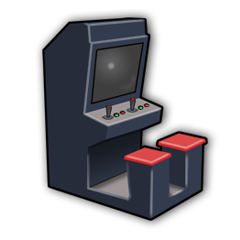 Registered: 06/30/2011
Online
4381 posts
Re: Assassins`s creed 3 freezing
Oct 30, 2012
Hey there guys. From what I understand there is a patch to download which addresses many bugs and glitches in the game including the game freezing constantly. You should be prompted to download this as soon as the game boots up and you are connected to the internet on your PS3. Try that out and let me know if you're still having issues.
Re: Assassins`s creed 3 freezing
Nov 2, 2012
I'm using a PS3 slim and am having similar issues. My game just froze while I was riding into the frontier for the first time. I restarted and the game seems to load just fine as it gets to the loading screen where you can walk around as Desmond inside the machine. It then all of a sudden stops and freezes up. I've reset a few times and popped the disc out a number of times with no luck.
Re: Assassins`s creed 3 freezing
Nov 2, 2012
well got another copy of AC3 but with no luck still does the same thing it installs the game ofter the instal it runs some sort of fast install check of some sort and freezes exactly a the same spot witch is realy close to the end
Re: Assassins`s creed 3 freezing
[ Edited ]
Nov 4, 2012
Hey guys, had the same problem with it being stuck on the loading screen several times in a row this morning. Managed to fix it by downloading the new optional PS3 update, maybe give that a try? Let me know how it goes!
EDIT: Okay just tried to play again and now it freezes consistently in a different place just after that first loading screen. This is a pretty bad game breaking glitch, hope Ubisoft decide to patch this soon.
Re: Assassins`s creed 3 freezing
Nov 4, 2012
i've had the same problem as well. it keeps freezing after i select my single player game save and loads desmond in the animus thing, then all of a sudden it freezes.