Reply
Topic Options
Mark Topic as New

Mark Topic as Read

Float this Topic to the Top

Bookmark

Subscribe
2 replies 1 views Edited Sep 20, 2009
I dont know whtat is. It seems like every 5 days my PS3 wants to rebuild database on me. So that means it going to put all my picture in to one unknown file. Reason why because I keep all my photos in albums, pulls all my videos and movies and animated movies in to one unknown folder, and my games in to one unknown folder. If you haven't notice I keep everything in albums. But everytime it rebuilds on me I have to sort out 600 pictures, 30 movies, and 12 games back in to there folders, and I have to do it one by one. Its really time consuming. We need a Copy Multiple for albums. So we can select all the picture or videos, or games and put them all in there specific folder. I keep my XMB very organised. And I think this would help out allot with that. Especially when I download alot of pictures or save screenshots. So for FW 3.02 can we have this. It would be nice. if you agree comment
I Only Post Everything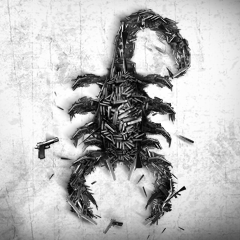 Registered: 06/30/2006
Offline
970 posts
Sep 20, 2009
a part of thr rebild data base is a disc chack and defrag so what it probubly hapaning is you hdd is going out you might want to back up your ps3 and then change out your hdd
i am dyslexic don't bather flaming for spelling and punctuation errors it will do no good and make you look like a fool for poking fun at the handicapped
Get your Portable ID!
Sep 20, 2009
I get two or three "rebuild database" messages a year. It is annoying because all your files go back to the "Unknown" Album and you need to sort through them again. For this reason I keep most of my media on SD etc now and transfer it if necessary when required.
I think when rebuilding database becomes a weekly chore it means that there is a problem with your HDD. I would replace it before it crashes completely.
"We are all in the gutter, but some of us are looking at the stars." -- Oscar Wilde