Reply
Topic Options
Mark Topic as New

Mark Topic as Read

Float this Topic to the Top
Highlighted
Do the Mods use favortism on here?
[ Edited ]
30 replies 504 views Edited Mar 5, 2013
I've just been noticing more and more about these forums that when a well known or higher up forums user posts something offensive on here and you report them, the mods are either very slow to act, or don't do anything at all. Where as if a lesser known individual did the same thing, it would be removed right away. But I noticed this one person on here that's been around for years tends to make offensive threads that encourages other users to behave badly, yet when you report this person nothing is done. The thread doesn't get cleaned up or locked or anything. It's like the mods love this person so much, and they don't want to make this person mad. But lately I keep seeing this certain individual keep bending the rules more and more, and this person seems to have a small cult following where they all make offensive posts on this thread. One person even blatently used a swear word and it wasn't **bleeped** or censored or anything. This is just really bothering me a lot. I even know others who have reported these offensive posts and still nothing is done. I just joined the forums last year, but if I'm on here more than 10 years, does that mean I get to misbehave and do whatever I want as well? And am I putting my account here in jeopardy by bringing this issue up about the mods?
Treasure Hunter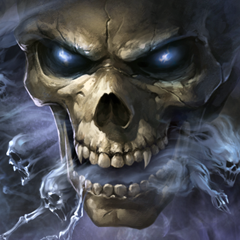 Registered: 07/21/2010
Offline
8267 posts
Re: Do the Mods use favoritism on here?
Mar 5, 2013
No you dont risk your account for bringing up the subject.
The MODS do have a handful at times and when you report it can range in the time they act on it.
Ive reported threads and sometimes it would remain there for the rest of the day till I sign back on.
I dont think there is any favoritism because there are well know users with high ranks who still get a temp ban for bending the rules.
It applys to everyone. The mods here are much more lenient then other mods I have known before.
But they do have a handful... I know one issue is the spam users that would post a bunch of links why I dont know....
Re: Do the Mods use favortism on here?
[ Edited ]
Mar 5, 2013
---
Everyone is & should be subject to the same Forum rules & regulations as anyone else & there should be no favoritism shown whether you have been here 1 day, 1 year or 10 years, or whether you have 1 post, 10 posts or 10,000 posts.
Most swear words are 'bleeped' out automatically by the profanity filter, some people do use ways of getting around it, in itself against Forum rules, & no raising this issue will not put your account here in any kind of jeopardy.
If you still want to find out more about this then I think the best way to raise your concerns is not with an open Thread for all to see but with a PM to a Moderator or Manager, possibly the latter.
BRIT-KO
Re: Do the Mods use favortism on here?
Mar 5, 2013
As far as I know there isn't any favoritism. If we wish to question a Moderator about an action (or lack of one), we can always send a PM to any of them.
For more information regarding these forums, I suggest looking at the floated threads at the top of this forum, especially Rules of Conduct and Forum Guidelines.
The way you play the game is the way you live your life.


Re: Do the Mods use favoritism on here?
[ Edited ]
Mar 5, 2013
I've had threads moved, locked, and deleted.
Same with posts and I have a blue name and a red thing near it!
A lot of times one moderator is responsible for multiple areas and if we, as a community, don't bring something to their attention via the report button they will never know about it. If you do have a specific issue with a post and report it but get no response, or it appears no action was taken, wait about 24 hours from your report. Then find a post by a moderator in that section and send them a PM message about it. Just one message!
Re: Do the Mods use favortism on here?
Mar 5, 2013
It looks like the others have summed it up pretty well. No Favorites, and no harm in raising the question either.
Mods use their judgment, even when things are reported. If and when you make a Personal Message (PM) to a MOD, just be sure to highlight as to how you feel something is offensive, and it may help.
Not agreeing with a view or the candor of the conversation will not be a legitimate reason for removing, locking or moving a thread. Mods are people too, and they will use their judgment to interpret the Rules and Guidelines, and how they apply to a Post or a whole Thread.
Just follow the advice listed by the other members here in this Thread, and you will find resolution most of the time. The Mods and Admins do a great job here, and that job cannot be easy either. Give them time to sort it out.
Quick question, not that it matters much, but for my own edification. Is this occurring in a HOME Section or Sections?
Moble
DrGadget
Welcoming Committee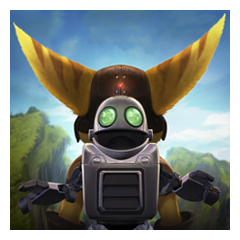 Registered: 01/19/2004
Online
36065 posts
Re: Do the Mods use favortism on here?
Mar 6, 2013
By the numbers
1. When I was a mod there were no favorites. There were a few people I was wondering about myself at the time, and I asked the admins if they were "protected". The answer was nobody is protected. I certainly didn't use favoritism. I handed out warnings to friends, enemies, and strangers alike. I didn't know of anyone who did. People still complained though.
2. If you see someone abusing the boards, help the mods out. In the report, include links to other threads/posts that show a pattern of abuse. One slip-up can sometimes be overlooked. But if you submit 5 links in the same report showing that user breaking the rules repeatedly, it's a whole different matter.
3. Now do yourself a favor. If you report this person, you want clean hands. That means when you submit those links the very next post after their offensive post better not be you flaiming him back. If he calls you a ***! and you call him a double dog ***! then you don't have clean hands either. If it was me, I would send both of you warnings. So do yourself a favor and don't feed the troll. Report him and let him be the only one getting warnings.
4. Warnings are usually done via the PM system. So you don't know if he has been warned or not. Just because he's still spamming up the forums, don't assume the mods are inactive. They may be building a file against him to take stronger measures.
Re: Do the Mods use favortism on here?
[ Edited ]
Mar 6, 2013
Well thanks Dr.Gadget, I usually don't argue with people especially when I plan on filing a report on them, and I definetly don't use cuss words myself. That's not my nature. But what bothers me is I did mention on this particular thread that I thought what they did there was wrong, and the mods removed my post? So I file the report and my post is removed? And the thing is one of the long time forum users used a blatent swear word and made it so it slipped by the censors and it still wasn't cleaned up. Feel free to report me for this as I'd like to see if I could get away with the same thing. He spelt it like this. "ASSortment ", and he was commenting on a way a female avatar was dancing. Now is that not a blatent attempt to slip a cuss word by the censors? The person who posted this thread is also someone who's name is in blue, is a MVP, and used to be a Vollenteer on here. So I hope you all can see why I would thing that the mods favor or protect this person's posts even when they behave badly, and that's something I've been noticing more and more lately. And still the fact that my post when I complained about what these forum users are doing, being removed still makes me believe that there is some type of favortism going on here. And I honestly won't be surprised if my thread here is locked or removed because the mods know I'm on to something.
Re: Do the Mods use favortism on here?
[ Edited ]
Mar 6, 2013
If you believe that you're seeing favoritism and have evidence of such then what I recommend is bringing the issue to the Community Management team, not the Mod team.

Favoritism should not be present on these forums. No one is above the rules, and this is especially true for the MVPs. We are held to a higher standard than the rest of the community, which makes us even more susceptible to receive a warning for even a minor infraction.
Now this post may have simply been over looked. It can be really easy for a Mod to quickly skim over posts in order to save time. This is an unfortunate case of human nature, but do to the fact that the Mods are human and get bogged down with a lot of posts to read it can sometimes happen. Don't get me wrong, I am in no way saying that this justifies a member's misconduct not receiving action from the Mod team, I am simply presenting a likely cause for what you have observed.
If you see a member acting up report it. If it still goes unnoticed contact a Mod to direct their attention to the behavior. If the member continues to act up bring the issue to the Community Management Team. Eventually down the line either the misbehavior will end or a member of the Mod/Management team will let you know why the behavior is not against the rules and therefor is not being acted upon.

Though please do keep in mind through all of this that any and all warnings for misconduct are done via PM, as DrGadget pointed out, so your report may have been handled but privately with the individual.
Dystopiatic_Eco | My_Anime_List | Facebook | MVP_ToS







PlayStation.com_Forums_HTML_Guide | Guide_To_HTML_Colors | Rules_of_Conduct
PS.com MVP: Motivated, Vigilant, Passionate :: Member of the Welcoming Committee :: †
Re: Do the Mods use favortism on here?
[ Edited ]
Mar 6, 2013
If you have a problem with something that ANYONE posts in the forums then simply make use of the "Report Inappropriate Content" feature. It is a good idea to include some reasons why you are reporting a post in the notification and then send it off. If your concerns aren't addressed then you may wish to contact a member of the moderation team. Feel free to send a private message to a Digital Platforms Moderator. Here is a useful thread: The PlayStation Forum Team. If you don't know who to contact then feel free to send a private message to PSForumMods.
PlayStation Consumer Services and Technical Support: 1-800-345-7669
PlayStation Account and Billing Support: 1-877-971-7669
Twitter: @Sweet13Poison | YouTube: Sweetest13Poison | Twitch: Sweet13Poison